Today we are announcing that Go1 has acquired Blinkist, a mobile-first learning app summarizing key ideas from professional books and podcasts, which is used by tens of millions of people worldwide. The acquisition forms the foundation of an innovative new model of corporate learning, which seeks to engage learners through their day-to-day lives.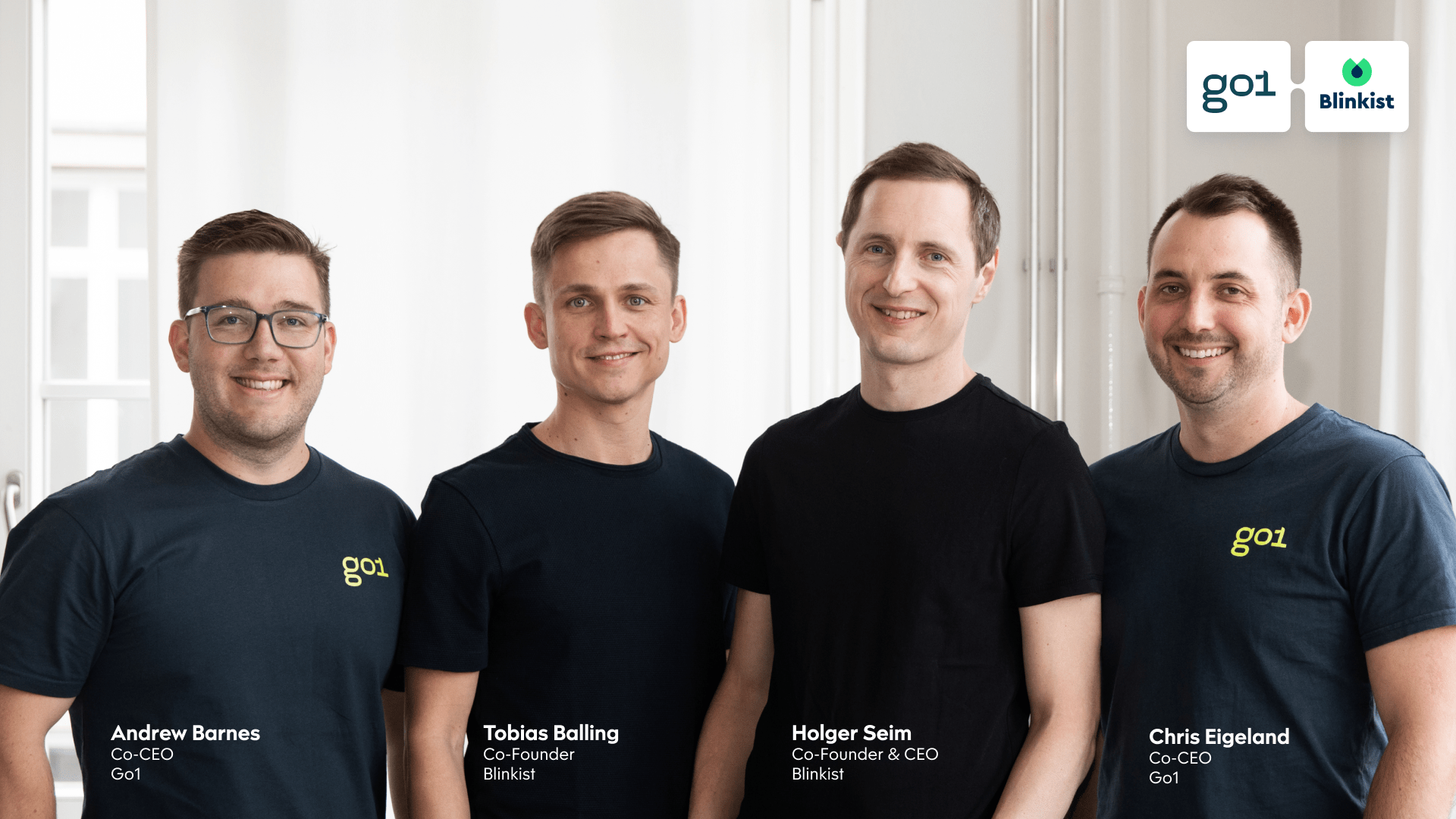 At Go1, our goal is to provide organizations with access to high-quality, meaningful content, and we can now take that a step further to meet learners where they are. It's a model that's unmatched in the learning market, and one we're very excited about.
By joining forces, we can offer our customers and partners access to Blinkist's full library of digests of key ideas from professional development books, which have already proven to be among Go1's most popular and engaging titles. Importantly, in time we can give users the power to learn outside traditional workplace settings. Employees will be able to read, listen, or watch content at any depth — a sound bite, a 15-minute summary, or a full course — on any device, and at any time or location.
"We started Blinkist as a service for learners but saw growing interest from companies in recent years," said Holger Seim, CEO of Blinkist. "Combining forces with Go1 lets us capitalize on this trend and establish Blinkist as a strong addition to companies' learning mix, while continuing to grow our consumer brand."
Go1 and Blinkist share a common goal of fostering a lifelong love of learning, and the two organizations already have a strong partnership in place. The combination of the Blinkist and Go1 libraries represents a powerful set of learning assets for customers of both companies. We will keep our customers and partners updated as we integrate Blinkist into the Go1 product portfolio and build out new capabilities.
"I have been following the Go1 journey for a number of years and believe in the impact and opportunity that education affords," said Charles Conn, chair of Patagonia, co-founder and partner of Monograph Capital. "As a co-author of Bulletproof Problem Solving, I know first-hand how critical it is to reach a broader audience and it is great to have our audiobook, book summary, and short course all available through one subscription in the future. Go1's acquisition of Blinkist will significantly expand top content offerings to its users, increasing access and knowledge from authors and researchers to empower learners and organizations across the world."
To the Blinkist team: We're proud to have you join us at Go1!