During a recent webinar powered by the Learning and Skills Group, the panel explored how to implement scalable L&D programs in enterprise companies and the implications of this for future workforces. These discussions centred around one vital question: how do you future-proof your workforce? Featured panellists included Kelly Jenkins, Director of Partner Success at Go1, and Donald Ross, Head of Talent Intelligence & Learning and Engagement Solutions, EMEA North, at SAP. Below, we'll recap the highlights of this enlightening discussion. 
To kick things off, host Andrew Jacobs asked the audience about their most recent experience acquiring a new skill. The results overwhelmingly showed that most people had learned at least one new skill in the past six months, demonstrating that we are in a continuous learning cycle. So, the question becomes, how do L&D teams keep up with this continuous cycle of learning? 
Kelly highlighted that there has been a shift in priorities post-pandemic, with companies focussing on retention and long-term employee investment. According to a recent study by Deloitte, 73% of L&D experts believe business leaders and HR professionals should be responsible for workforce development, rather than individuals themselves. With this in mind, the panel unanimously agreed that L&D has never been more significant and is evolving into a more globally integrated model.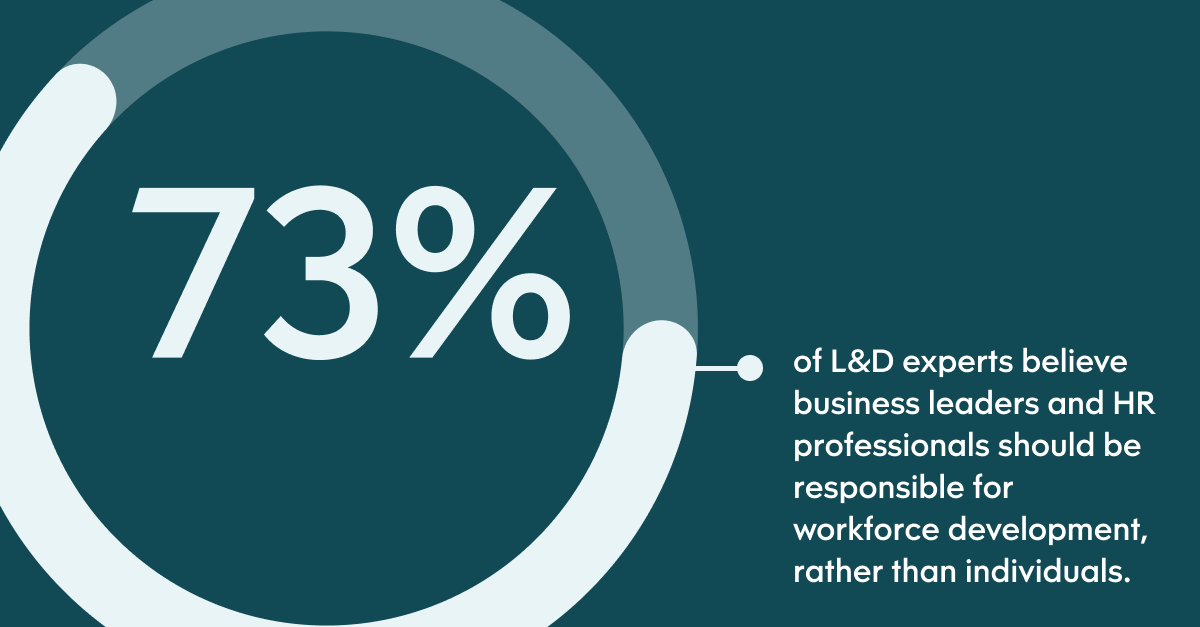 Donald identified the change of pace as the primary driving force behind L&D's development. He added that learning should be ingrained in a company's DNA, and companies must be proactive rather than reactive to drive change and stay ahead. For example, Kelly cited Go1's 2020 State of Learning report, which found that 58% of executives actively support L&D in the workplace. She anticipates that awareness of the need for advanced training will continue to increase.
The webinar then addressed how leaders have responded to this change of pace, with the panel providing insights into the importance of a diverse and adaptable multigenerational workforce. Kelly said leaders must actively participate in learning initiatives, leading by example and empowering their teams to learn.
Moreover, the panel noted that acquiring data related to skills is crucial. That way, teams can answer the tough questions leaders pose and understand the real-time challenges workers face. Donald explained that, at SAP, they are committed to providing individuals with the right opportunities and time for learning by using technology to scale and disseminate learning content across the entire workforce. With discussions about AI and automation dominating current learning agendas, the panellists explained that these kinds of tools can be used to decode career journeys and analyse qualitative and quantitative feedback.
Naturally, companies will encounter roadblocks as they strive to keep up with employee skills requirements. Accordingly, Kelly said companies are looking inward to identify potential and fill skill gaps. The panel also discussed the technical disparities that have emerged across generations, emphasising that upskilling is the solution to level the playing field and maintain a diverse, multigenerational workforce. Skills mapping, talent mobility, and skill frameworks are also pivotal in addressing these issues.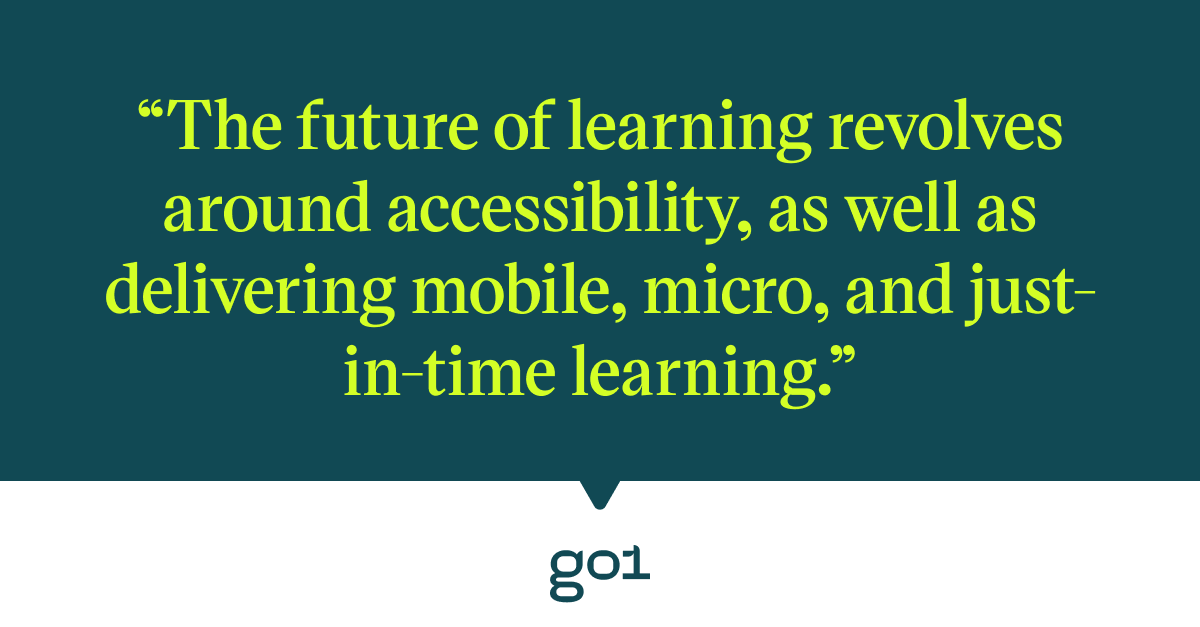 Kelly then affirmed that a company's focus should be on the people, not just the function. A mindful leader understands a company's learning culture and prioritises psychological safety. If individuals understand how continuous learning benefits them, their motivation levels increase and subsequently align with company goals. Donald added that the future of learning revolves around accessibility, as well as delivering mobile, micro, and just-in-time learning.
The panel agreed that active and transparent conversations between leaders and teams are crucial to creating an honest environment and a clear path to career goals. Setting the tone, providing the right learning resources, encouraging curiosity, and a growth mindset are also critical to addressing the skills gap.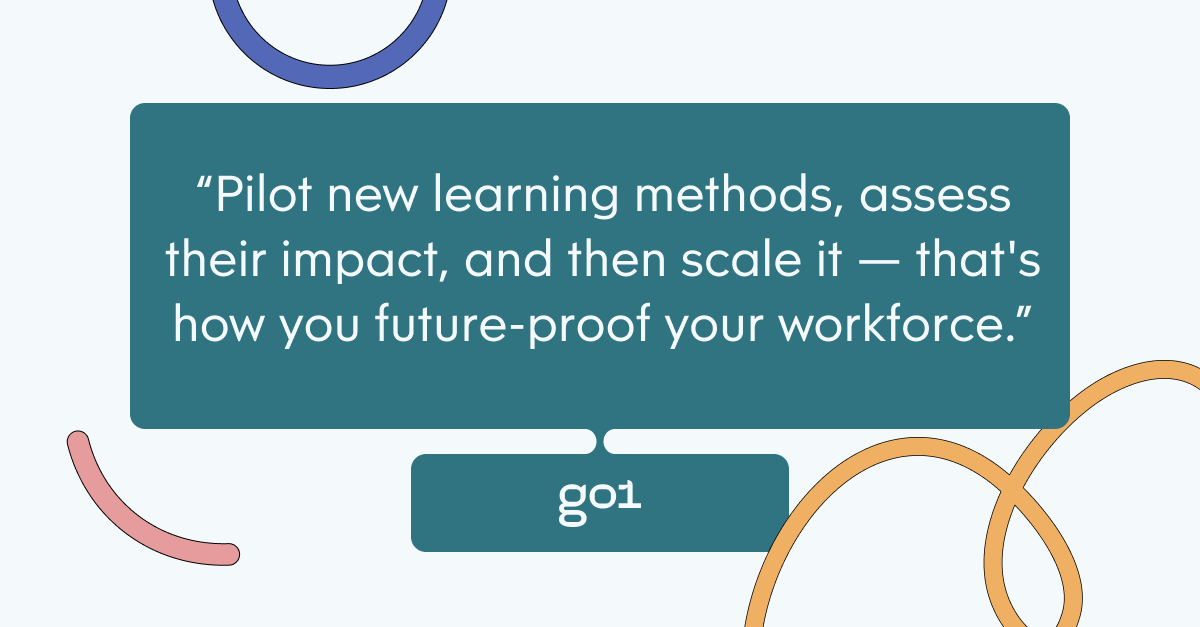 To conclude the discussion, Kelly and Donald provided tips for companies looking to scale their L&D programs, such as auditing and assessing their available resources, communicating the importance of learning consistently, and providing a variety of learning opportunities. Donald emphasised that understanding peoples' motivations for learning is central to implementing change. Pilot new learning methods, assess their impact, and then scale it — that's how you future-proof your workforce.
For more insights, subscribe to the Go1 newsletter to stay on top of all the latest L&D trends. Or, you can book a demo today to find out how Go1 can help with your team's learning needs.