When looking for the ideal learning management system (LMS) for your organization, you should pay attention to two key features: tracking and admin. Ensuring an LMS has the appropriate tracking and admin capabilities will help you get the most out of it, both from an HR and management perspective and a learning perspective.
Therefore, before you buy an LMS, you must explore its tracking and reporting functionality, including how it integrates with other systems and how you manage content.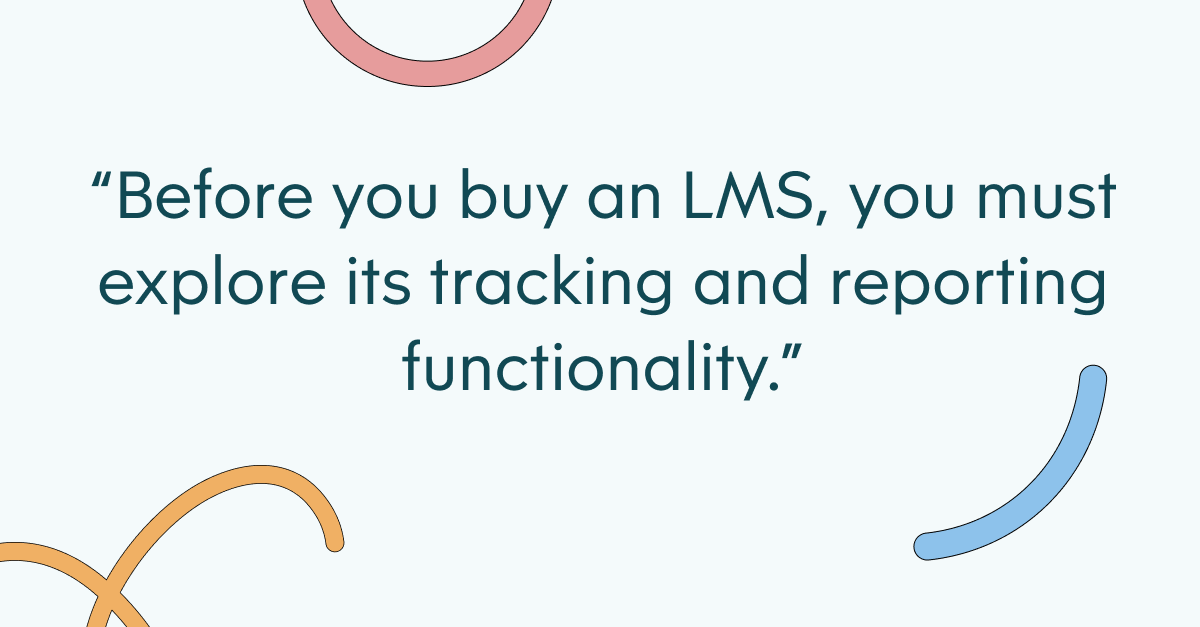 To help with this, we'll explore the ins and outs of LMS tracking and reporting, detailing everything you should know to efficiently and effectively use your LMS. For more information, download our e-book, The ultimate guide to choosing the right learning platform for your business.
Understanding the importance of an effective LMS
At first glance, an LMS may simply seem like a tool you use to train your workforce. Of course, this is true, but when used effectively, your LMS can provide many more benefits, including personalized learning at scale, onboarding, greater employee engagement, saving time and money, and creating a culture of learning at your organization.
Without employee development, your organization will stagnate, and it won't be long before you fall behind your competitors. Your LMS also streamlines employee learning and the time-consuming administrative tasks that come with it.
Whether employees have to complete mandatory compliance training or an upskilling course, an LMS provides quick and easy access to learning resources. So, whether your employees are office-based, remote, or hybrid, they can all access the same training materials, ensuring company-wide compliance and consistency.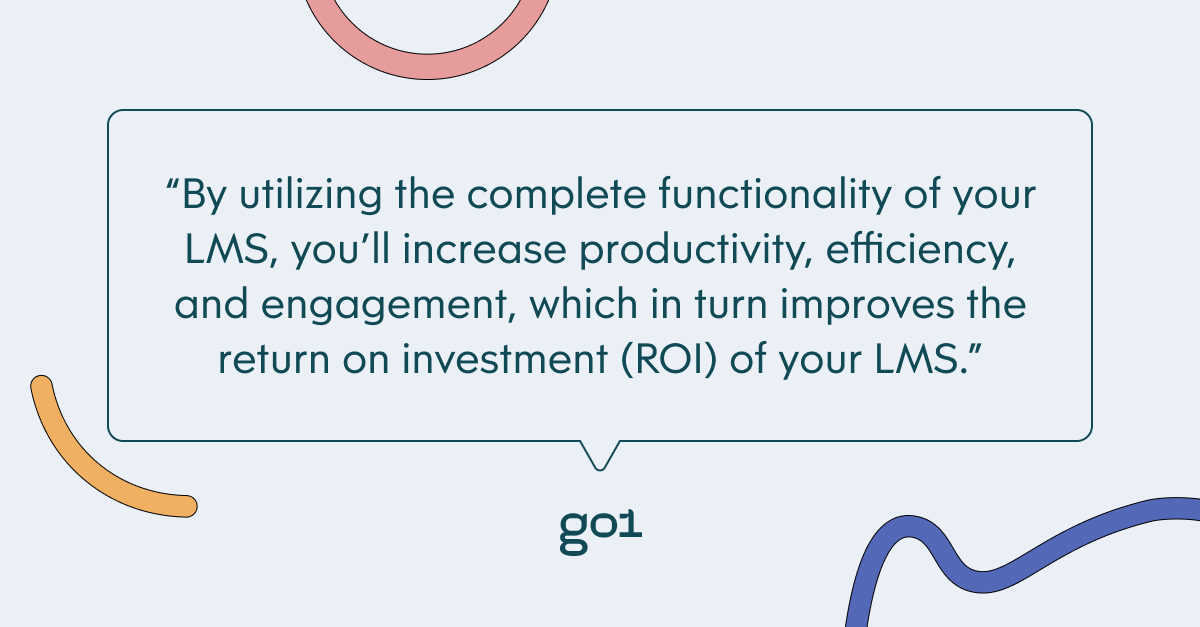 By utilizing the complete functionality of your LMS, you'll increase productivity, efficiency, and engagement, which in turn improves the return on investment (ROI) of your LMS. 
Essential tracking features in an LMS
Providing your workforce with upskilling and developing opportunities is only one of the many ways you can use your LMS. To maximize engagement and ensure compliance, many LMSs have useful tracking features that show how, when, and where employees access course materials.
By tracking employee engagement, you can offer additional help and resources to those who need it, assess the value and success of your learning program, and use data to make decisions about the future of your L&D strategy. Important LMS tracking tools include:
Access: Tracks whether employees have logged into their accounts to access training and resources.
Progress: Tracks how employees engage with training courses, including module progress, time spent in specific modules, and overall course progress.
Assessments: Tracks course assessment results, such as scores, pass rate, and how many times a course was attempted.
Time: Tracks the amount of time employees spend using the LMS.
Engagement: Tracks how employees engage with course content and interactive elements, such as discussion forums and video views.
Attendance: If your organization uses in-person or blended learning, you can use your LMS to track attendance.
Admin capabilities: the backbone of an efficient LMS
Your LMS is only as effective as its admin capabilities. The last thing your management and HR teams need is an unintuitive system that slows down admin tasks. Without a functional back-end, neither your administrators nor your workforce will have a productive, efficient, or effective experience. Common admin capabilities to consider include:
User management: The ability to instantly create, edit, remove, and manage users, including new starters, tutors, and other administrators. If you integrate your LMS with your HR system, you can automate this process, making it even faster.
Course management: Course management is vital to customizing employees' learning and introducing personalized learning at scale. 
Content creation: To create content specific to your organization, you'll need a content creation and management system. An LMS content creation system may not offer as many features as a dedicated authoring tool, but it should let you create basic training content.
Course enrollment: Admins should be able to add employees (either individually or in bulk) to courses, with the option for employees to enroll themselves or register interest.
Communication: Admins should be able to communicate with employees through the LMS (typically via a notification system) to share any expectations, changes, and deadlines.
Customization: You should be able to customize your LMS to use your company's logo, colors, fonts, messaging, and more.
Analytics: You should be able to access data and reports to measure how your workforce engages with your LMS. Without meaningful insights, you can't accurately evaluate the success of your L&D program.
Integrations: For functionality and a seamless admin experience, an LMS must integrate with other systems your business currently uses. 
Seamless integrations: enhancing the LMS experience
One of the most crucial aspects of an LMS is whether it integrates with your existing systems. If not, this could cost you time and money in the long run.
Integrations link your LMS with other software that your organization uses, including HR software, your customer relationship management (CRM) system, and your single-sign-on (SSO) solution. Your LMS should also integrate with online course providers, such as Go1 — we integrate with hundreds of LMSs so you can provide training to your entire workforce through our content hub.
Integrations streamline processes by providing synchronization, preventing the need to duplicate data entry, speeding up processes, and improving security and management. For example, when a new starter enters your HR system, integration with your LMS can automatically create an account for them. This eliminates the need to create multiple accounts, ensuring a faster process. It also prevents delays, so your new starters can begin onboarding from day one.
Another great integration to take advantage of is gamification. Gamification introduces a fun and competitive element to learning, thereby increasing engagement. It rewards employees who use your LMS, which helps build a culture of learning.
Choosing the right LMS: a strategic decision
Choosing the right LMS can be difficult. It depends on the unique needs of your business, your budget, and whether you will create a large volume of original content.
For more information, speak to our experts today to find out how Go1 can support your L&D strategy.