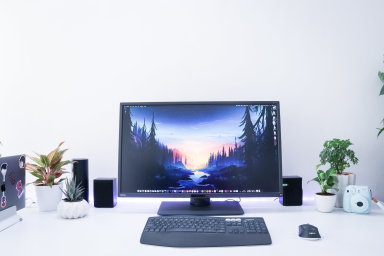 Interactive
CompTIA A+ Cert, (Part 9 of 13): PC Hardware
BizLibrary
Updated Jan 21, 2020
A thorough understanding of the various components of a computer and how they work together is vital for passing the CompTIA A+ 220-901 exam. Join David Bigger as he explores these internal components– including BIOS, motherboards, CPUs, expansion cards, power supplies, peripheral devices, small office and home office networks (SOHO), and more–with the purpose of solidifying your PC hardware expertise.


Lesson 1:
Understanding BIOS/UEFI Configurations
UEFI
BIOS Settings
BIOS/UEFI Security Settings.
Lesson 2:
Understanding Motherboards
Form Factor.
Lesson 3:
Understanding CPUs
Intel
AMD
CPU Characteristics
Cooling.
Lesson 4:
Installing and Configuring Expansion Cards
Wireless Network Cards
Thunderbolt.
Lesson 5:
Installing Power Supplies
Considerations.
Lesson 6:
Building Custom PCs
For CAD
For Video Editing
For Gaming
Alternative Configurations
Thick and Thin Clients
Home Server.
Lesson 7:
Install and Configure Peripheral Devices
LCD Technologies
Adaptors and Converters
Printers
Dual-Purpose Devices
Additional Peripheral Devices.
Lesson 8:
Install and Configure Multifunction SOHO Devices
Configuration Settings
Integrated Print Server
Remote Printing.
;