Join Go1 at the prestigious ATD 2023 Southeast Asia Summit, where HR, talent, and learning and development professionals from across the region will converge to explore the latest trends, insights, and innovations shaping our industry.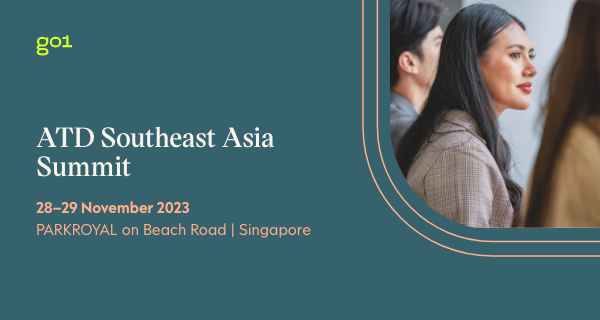 We'll be gathering in Singapore from 28–29 November. Don't miss your chance to be part of this transformative event where we empower talent, drive success, and shape the future of the workforce. 
Plus, be sure to stop by our booth to learn how the world's content expert can equip your workforce with the largest learning library and skill building for every need. We'll see you there!