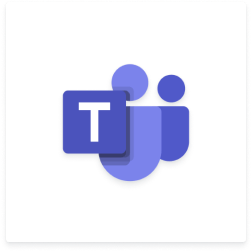 GO1 Microsoft Teams app, for businesses
Use our Teams app to find, consume, share, and discuss learning resources from within Microsoft Teams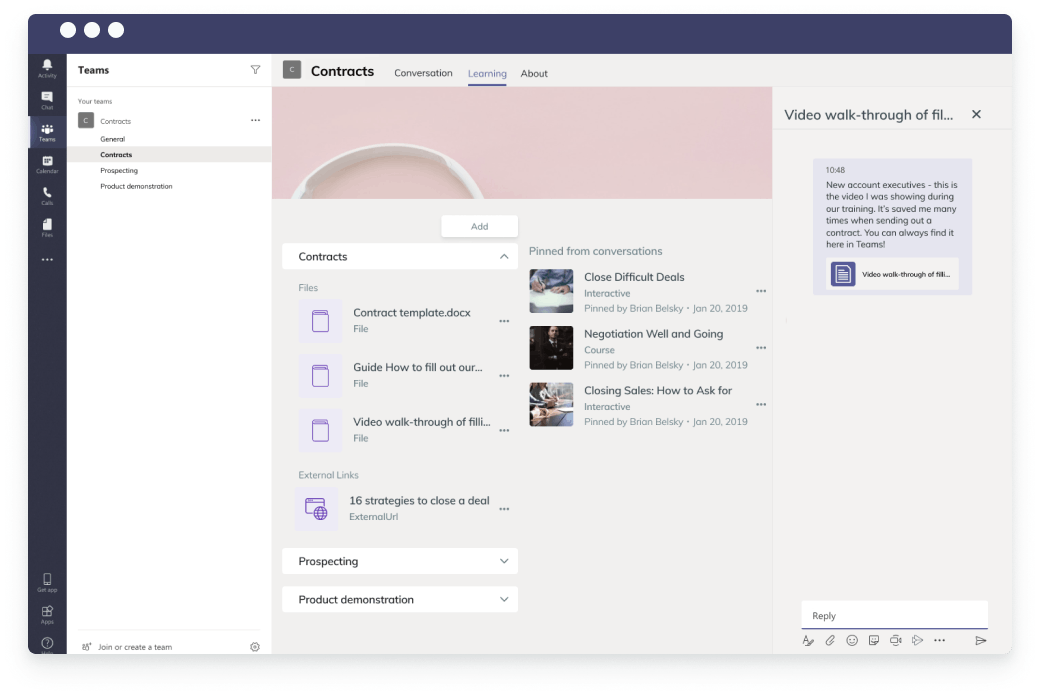 Access and discuss learning resources in a single place
With GO1 and Microsoft Teams you can find and complete training while in the flow of your work.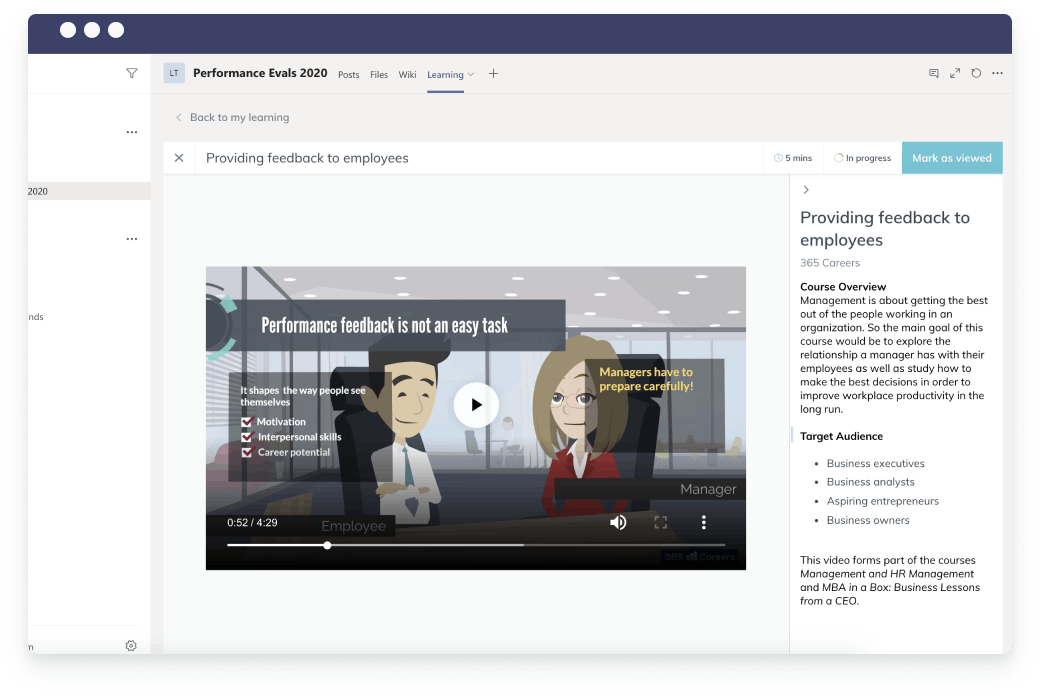 View learning resources within Microsoft Teams
You can add and access courses, video files, documents, quizzes and other eLearning resources such as SCORM, AICC, xAPI and more.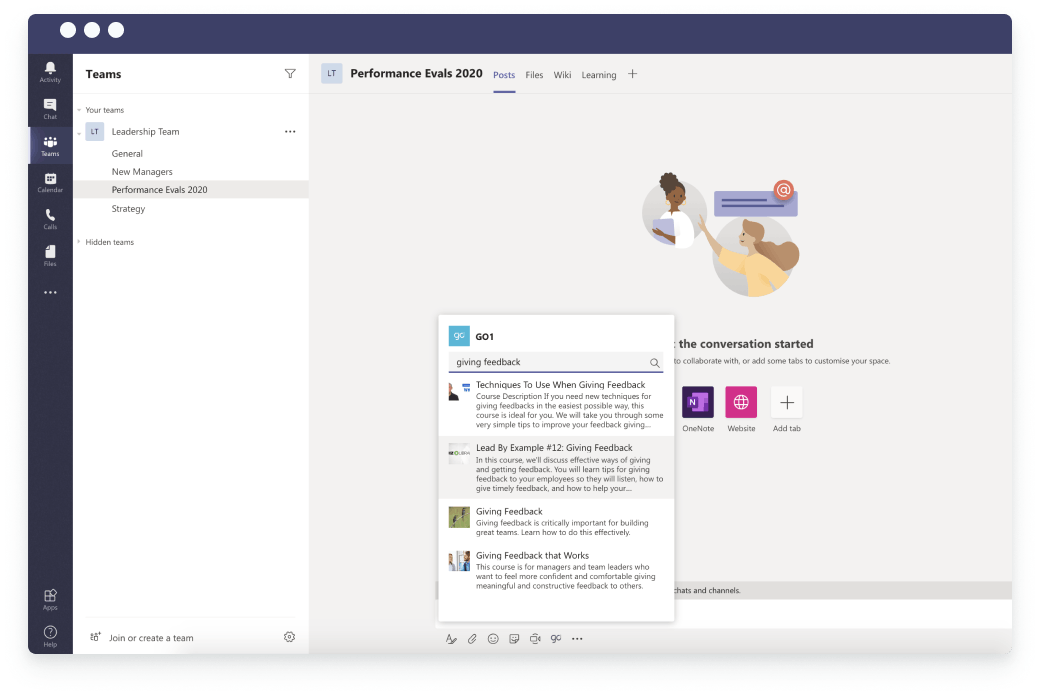 Supplement your resources with GO1's extensive content library
GO1 partners with the world's top content providers to make it easy for you to access everything from compliance training through to professional development.
We've included a section with FAQs below. For additional information, the following guides are also available:
FAQ
Who is GO1? 
GO1 is a leading learning company, backed by Microsoft. We serve as the hub of the learning ecosystem, connecting to learning management systems and content providers. We deliver learning content – internally developed or from third parties – to end organizations, in the systems they use every day, like Microsoft Teams. 
How much does the app cost? 
The app is free. The only cost would be if you elect to purchase additional third party learning content from GO1. 
What do I need to do to be able to access the app? 
Any organization using Teams can install the app.  
What features does the app have? 
The below functionality is currently possible, with more on the way: 
Create Learning tabs in any channel where all learning resources can be available
Create a structure for learning resources on a Learning tab
Add or remove learning resources from a Learning tab 
Upload learning resources, including interactive files like SCORM, AICC, and xAPI
Open and view learning resources from a Learning tab
Start or continue a discussion about any learning resource
Search and share learning resources from GO1's extensive content library
Pin learning resources from the main conversation tab to the Learning tab