The Go1 integration with Microsoft Search indexes the Go1 library, making it searchable for employees in places like Office.com, SharePoint and Bing.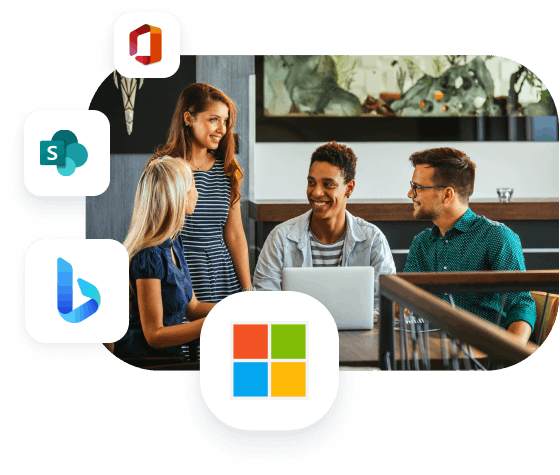 Over 200 learning providers, all in the one Go1 subscription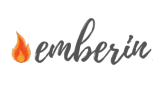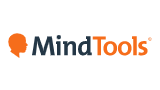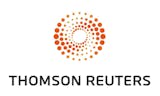 Give your workforce control over what they learn, how they learn and when
Searchable self directed learning options for your entire workforce
Search for timely learning in SharePoint and Office.com and be presented with relevant content from the Go1.
Use the Bing search-bar to quickly find Go1 content and other content from within your organization on the search results page "Work" tab.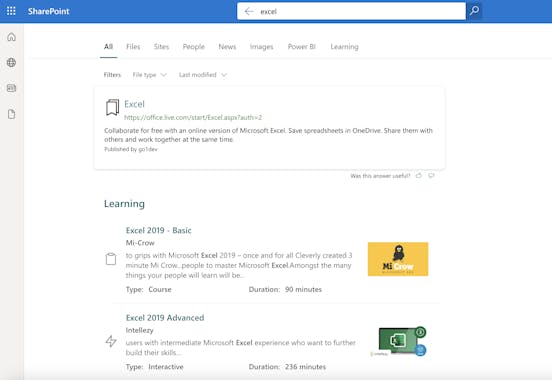 Go1 helps millions of people in thousands of organizations engage in learning that is relevant, effective and inspiring.
© Copyright 2022 · All Rights Reserved