Are you tired of lagging behind other real estate companies? Are you looking for a way to bolster staff morale, increase productivity, better connect with buyers and sellers, and ultimately, improve the bottom line? One solution can help you achieve each of these goals plus more. By offering your real estate agents access to online training courses, you can prepare to see a marked change in operations.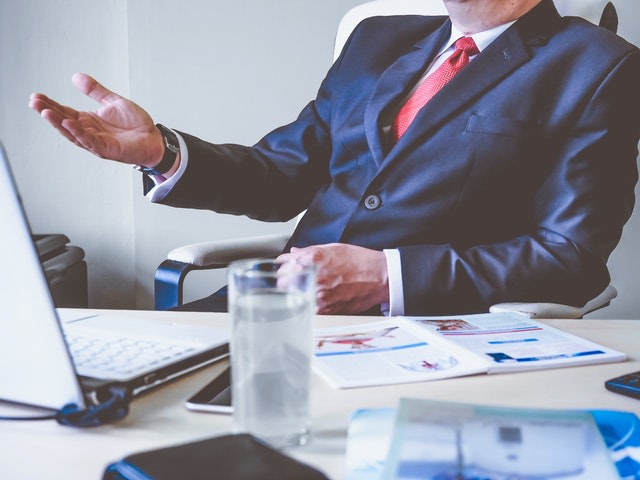 Along with a multitude of online courses to benefit the support staff at your real estate company are courses explicitly developed for agents. Because this training comes from highly respected industry leaders, your staff will find the information valuable and feel excited about honing their current skills and knowledge base from experts.
The great thing about learning via the internet is the unlimited possibilities. When using the right forum, your agents can continually take educational training. However, for people in this role, there are several essential courses. Each of these will help your agents improve client communication, develop better marketing and negotiating skills, and overall, become more proficient in their jobs.
The following list shows you the top online training courses for real estate agents. However, you should know that there are thousands more.
Written and Oral Communication – While having excellent written and oral communication skills as a real estate agent might seem like a given, surprisingly, many people in this industry struggle in this area. Considering that agents work one-on-one with residential and commercial buyers and sellers, underwriters, title companies, insurance companies, marketing experts, financial professionals, and of course, internal staff, it is imperative for them to know the right way to communicate on all levels. Training courses on this subject go a long way in improving an agent's ability to perform.
Motivation Concepts – As a real estate agent, it is vital to motivate sellers to sell and buyers to buy. Often, clients need a gentle push in the right direction, which requires a certain level of finesse. Thanks to motivational online training courses, your agents will learn how to persuade clients so they make favorable decisions for them as well as for the realtor and your firm.
Workplace Safety – News stories in recent years have put a lot of agents on edge. With the right training courses, your agents will know what to do when faced with an unnerving or dangerous situation. The safer they feel in the office and out in the field, the more efficiently they do their job.
Social Media Networking – Using online social media platforms like Facebook, Instagram, Twitter, LinkedIn, and many others, realtors have an incredible opportunity to network. However, some agents, especially those with years in the business, have not fully grasped the correct way to use these resources. Online training courses will introduce the various platforms to your agents, teach them how to use them, and provide insider tips on building a strong networking campaign.
Realtor Mistakes – One of the best ways to learn is by making mistakes. A trusted forum for online training offers a broad range of courses on this topic. With this, your agents will understand the most commonly made mistakes and how to resolve them. In addition to learning these lessons, your agents can use the material to identify potential issues, and thereby, avoid them.
Improving Sales – Remember, when your real estate agents complete courses through a reputable source, they learn directly from highly regarded industry professionals. For agents struggling to identify viable clients and close deals, these courses will help them turn things around quickly. Before long, they will see a significant increase in the number of sales, which in turn, boosts their confidence to do more.
Real Estate Math – Although agents do not need to be mathematicians, due to somewhat complex calculations, they would benefit greatly by taking a course that covers math as it relates to the real estate industry. As a result, they can provide clients with accurate numbers, which avoids confusion and makes them appear like experts even if they are relatively new to real estate.
Continued Education – In addition to online training courses that introduce agents to new trends or help them hone their existing skills, there are many that cover required information for securing or maintaining a real estate license. After all, to work as a realtor, agents must complete a mandated number of hours of continued education. Instead of taking time out of an extremely busy schedule, your staff can complete the appropriate courses at a comfortable pace from the privacy of their homes.
Workload Automation – Speaking of busy schedules, real estate agents often work long, hard hours. Realtors just starting out invest a lot of time to networking and building a client base. An excellent way to free up time for more critical matters is by learning how to automate many of the tasks that agents perform. Along with this, they can complete online courses for time management, thereby becoming more structured and efficient.
With so many available online training courses available through a reputable company, your agents can achieve incredible success in the real estate industry. Along with courses that focus specifically on this sector, they will benefit from personal development courses. One simple decision of giving your agents the opportunity to learn will make a vast difference in your firm's operations and the revenue you generate.
Although these are all viable courses, you might sit down with your agents to ask them about the areas of interest or needed improvement. That combined with the recommendations plays a major role in your firm's success.