For many organizations, the past two years have forced a reactive look into how we work. Suddenly shifting focuses and upending workplace structures certainly helped us adapt, but the emotional wellbeing of workers has now become a priority as we look ahead.
Exacerbated by remote working, loneliness has become an increasing concern.  
Three in five working Americans considered themselves lonely in 2020, with time and social distance likely to have increased that number even more.  
Loneliness is when one perceives that they are alone, regardless of how physically close or isolated they may be. It is not the absence of social activity, but rather a lack of high-quality connection and belonging.  
Taking care to combat loneliness in your workforce will not only increase your employee's overall wellbeing but will deliver stronger performance and engagement levels. Lonely workers report being twice as likely to take a sick day and five times as likely to miss a day from stress. Loneliness (or perceived isolation) has also been shown to contribute to lower cognitive performance, executive functioning and ability to adapt to change. 
It can be increasingly difficult to recognize loneliness in our team, particularly when working remotely. Go1 content partner, Mindscaling, explore the importance of creating a calm and judgement free environment in their interactive course Recognize Loneliness at Work (available in our playlist below).
To proactively address the risk of loneliness, let's focus on quality connection and creating a culture of belonging within our team.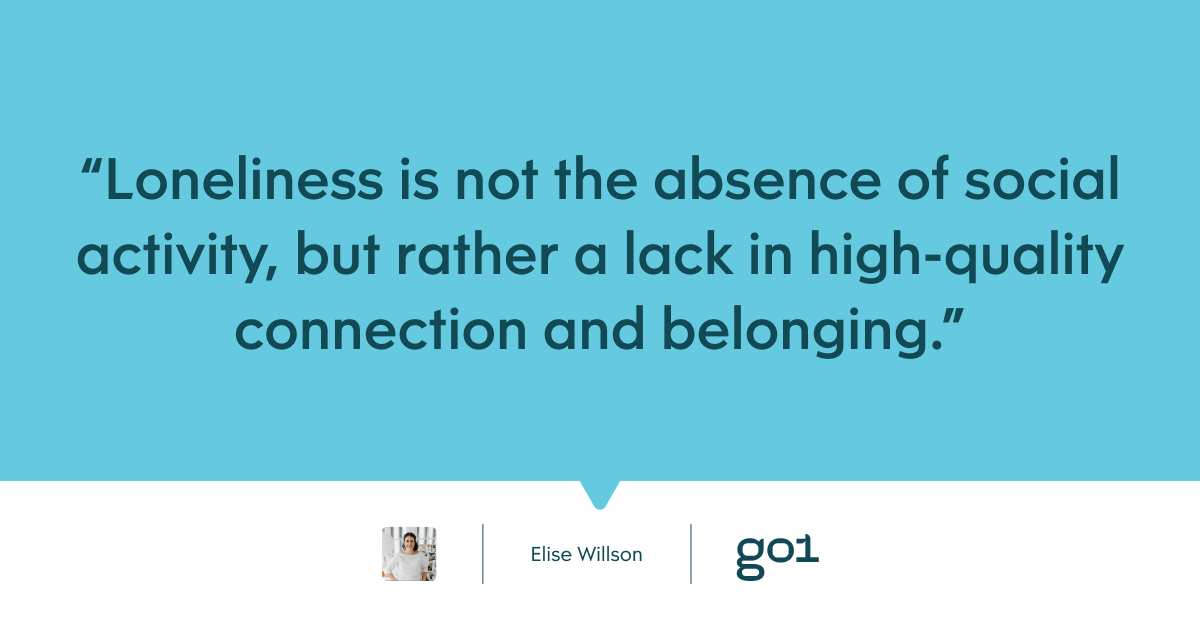 Quality connection over quantity 
Much of the responsibility for high-quality connection, based on empathy and interdependence, sits with leaders and direct managers.  
Now, while social isolation has certainly played a role in how widespread loneliness is, the answer is not to simply increase the amount of social zoom calls, team building events or hours spent in check-ins. This can actually have the opposite effect, with low-quality connection proven to increase an employee's loneliness susceptibility.
Prioritizing one-on-one check-ins with your employees, that divert from 'work-chat' and demonstrate genuine care, can make just as much impact on their connection to the team as achieving measurable KPIs. These lighthearted and compassionate conversations with your team should be seen as a driving force of performance and engagement. 
Consider as well how your distributed or isolated workers are managed and supported. They require a different approach to any centrally based teams. Within our free Loneliness and Isolation content playlist below are two specifically useful courses (Managing Remote Teams Inclusively and The Adventures of the Lone Worker) to assist leaders in managing and connecting with each worker.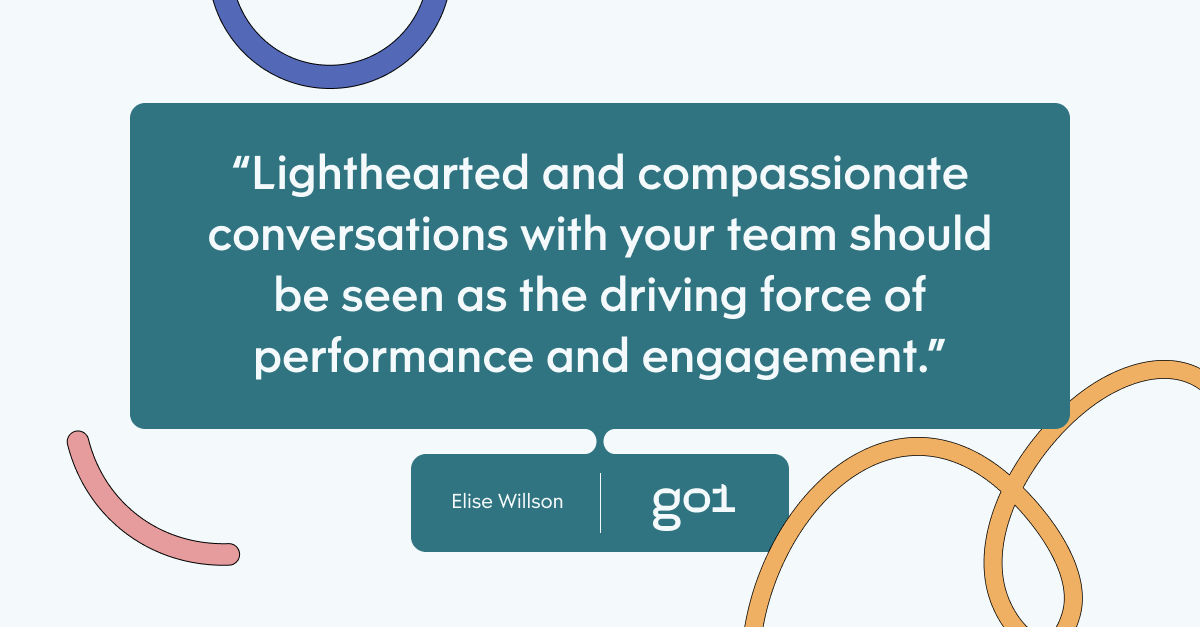 The power of belonging 
While 85% of employees worldwide report feeling disengaged at work, organizations are beginning to see the impact a lack of belonging can have.  
Hybrid teams in particular can struggle with isolation and a lack of belonging and require an increase in proactive measures to mitigate loneliness. With 52% of workers wanting hybrid work options to continue, fostering belonging and combatting loneliness will continue to remain a workplace priority.
Employee expectations and priorities have also drastically shifted, with happiness becoming up to 12% more dependent upon the feeling of belonging than before.  High levels of belonging are linked to a 56% increase in job performance, a 50% drop in turnover and a 75% drop in days taken off sick.  
In short, belonging mitigates loneliness, increases happiness and empowers workplace performance.
Thrive Learning note the link between belonging, trust and freedom to express your opinions. When a worker is empowered with not only purpose in their role, but the ability to bring about change when it's needed, they find belonging. 
Lauren Romansky, Managing Vice President at Gartner, recently noted how belonging is a key component of inclusion, also saying, "when employees are truly included, they perceive that the organization cares for them as individuals, their authentic selves." 
Establishing a foundation of care and inclusion for your workers will allow for increased belonging. This in turn, when paired with high-quality connection, will support your efforts in proactively reducing the risk of loneliness.
For the month of October, we will continue providing insight and content around mental health subjects and struggles within the workplace. Our articles on burnout and empathetic leadership are also available in this series.
To assist you and your team in developing a comprehensive workplace mental health plan, we have curated a free Loneliness and Isolation playlist of learning resources within the Go1 platform.  
The playlist includes learning content from Blisspot Wellbeing, Emberin, iAM Learning and other Go1 partners. If you are already a Go1 customer, you can recreate this playlist in your own LMS or Go1 Platform. If you are not yet a customer, click on the link above to access the playlist. If you're interested in the Go1 Content Hub for your organization's wellbeing and L&D goals, please get in touch with us today.  
Please remember, if you are struggling with your mental health and experiencing significant distress, we encourage you to reach out for immediate support. 
Australia: Lifeline 131 114 or Beyond Blue 1300 224 636  
USA: NAMI HelpLine 800-950-6264 
UK: Samaritans 116 123 or Shout Crisis Text Line text 'SHOUT' to 85258 
Global: United for Global Mental Health Regional Directory