Craig Hamill, Senior Customer Success Manager, Go1 moderated a panel between Laura Overton, Co-Founder, Emerging Stronger and Malcom Taylor, Senior People Development Manager, Met Office to discuss the importance of workplace communities and ways to cultivate learning in these spaces where natural collaboration is already in place.
Within the session our panellists discuss the Cultivating Learning in Workplace Communities toolkit, developed in partnership between Go1 and the Emerging Stronger team. You can access this downloadable resource here.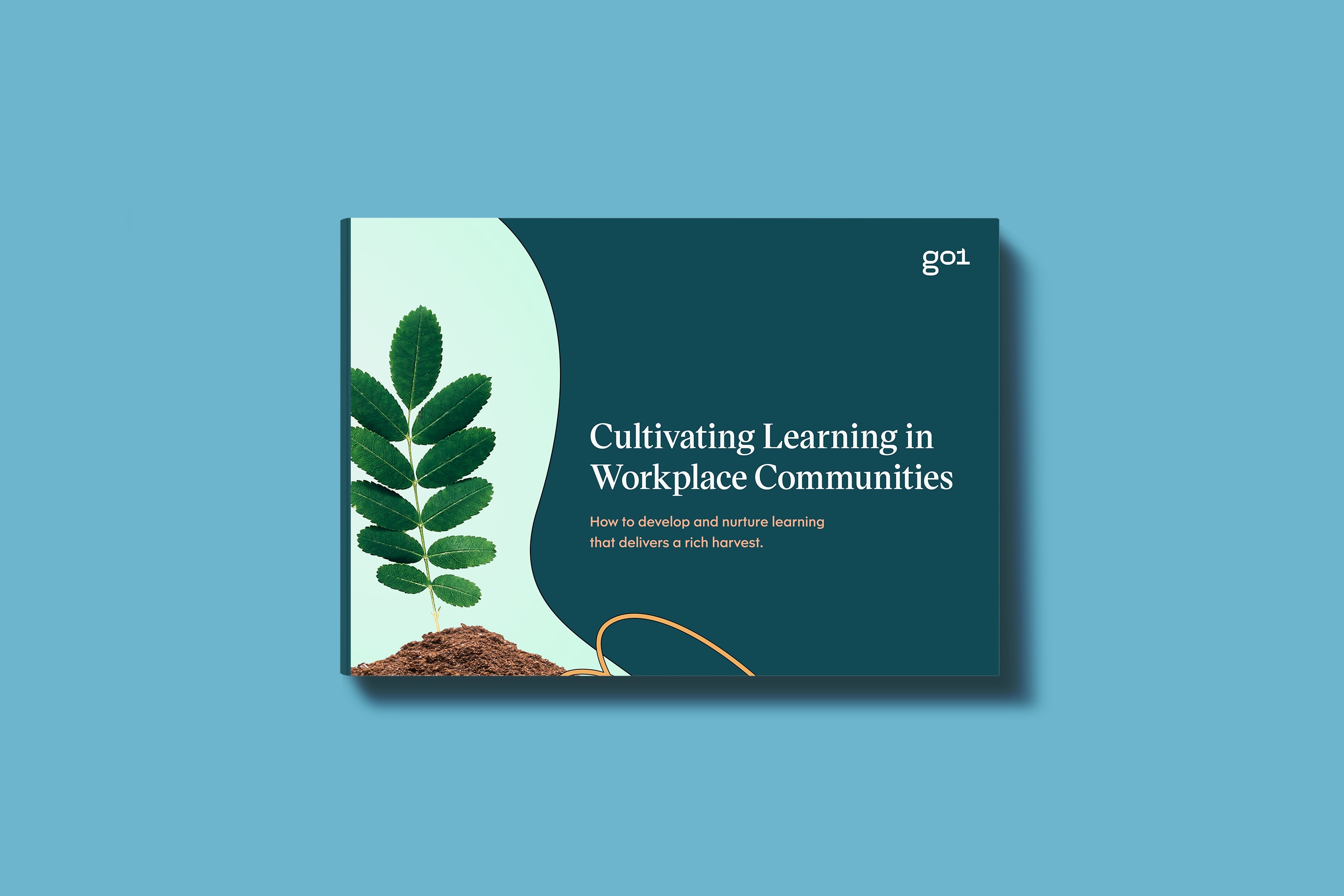 Nurturing learning
The discussion begins with the panelists highlighting ways in which they already see businesses using communities to nurture learning and found that a majority of people value a combination of live events (e.g. panels, speaking engagements, fireside chats, classroom style activations) and learning at the point of need (e.g. Slack, Teams).
The pandemic helped accelerate plans to formalise organisational communities and bolster LMS usage, which in turn helped build communities of practices, where employees could customise the type of learning needed and integrate the information in a one-stop shop.
Trust within the workplace
The panelists also found that workplace communities drive connectivity, which comes in handy when you have global businesses. By building relationships within these communities, employees are able to build a sense of trust, which can lead to more question asking to create a cohesive culture. Information isn't always accessible and a workplace community opens the gate for a wealth of knowledge.
They conclude by determining the best way to cultivate learning in workplace communities is by building trust. As learning is complex, it is also about reflection and practice. Trust allows the barrier of fear to be broken down and for more questions to be asked to link various communities to provide a more vibrant environment.
Some tangible ways to do so include: 
●      Encouraging ownership
●      Improving learning transfer
●      Supporting reflection
●      Building motivation and engagement
●      Reducing brain drain
You can catch up on the full session below.