Want to get the best out of your team? Help staff reach their full potential by developing an effective employee training plan for each individual team member.
Employee training plans are the best way to empower and motivate employees to reach their goals, improving their skill set and productivity and achieving the best results for the organisation.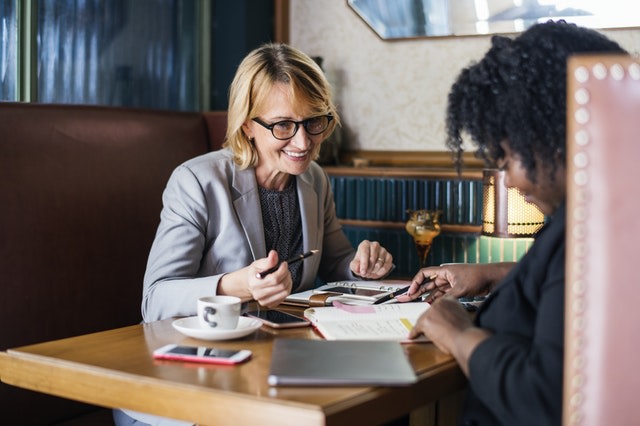 These days, employee training and development plans have become an essential tool for successful companies and organisations as they have significant benefits for both employees and their managers.
Let's look closer at why employee training plans are so important for the success of your business.
How Employee Training Plans Benefit Staff
Did you know that lack of opportunity for advancement and growth is the leading source of stress in the workplace? Ranked even higher than low salaries?
Clearly, employees place a lot of value on working for an employer who supports their career growth. By providing sufficient and ongoing training to your employees, you're showing your commitment to their professional development.
What's more, employees who receive ongoing training at work report being happier in their roles than those who are either untrained and in over their heads, or unchallenged and feeling stagnant. In fact, over half of today's workforce considers professional development to be a contributing factor in their job satisfaction.
Making sure that your workers feel continually motivated, challenged, and satisfied in their roles is an important part of being a good manager and employer.
How Employee Training Benefits Your Business
For the younger generation in particular, it seems that the ability to participate in ongoing training at work has become much more of a 'must have', rather than a 'nice to have.'
In fact, today's workers seem to expect their employers to provide proper training programs and professional development opportunities for their staff.
Being neglectful or dismissive of employee training is likely to lead to a higher staff turnover rate for your organisation, as staff are left unsatisfied with learning opportunities. And we all know high turnover is bad for business, financially and in terms of reputation.
In contrast, putting the proper energy into staff development makes for a more positive workplace culture, which in turn has a positive impact on performance and results. Employees are also likely to pass on new skills and knowledge to their teams, and in turn, the organisation.
With technology developing at such a rapid pace, investing a bit of time, money and energy into training plans is simply good business – employees can continually refresh and upgrade their skill sets to keep pace with advancements and best practices in the industry.
Developing an Employee Training Plan
Now that you can see the benefits, how do you go about developing an employee training plan?
Managers: schedule time to sit down with each team member to work out an effective training plan. This plan will identify their individual goals, strategies and desired outcomes for learning and development.
Each employee's training plan will be personalised and tailored to their learning needs, to make sure they keep learning, developing and growing within their role, organisation and industry.
In this way, an employee training plan is an important management tool that allows both manager and staff member to look at where an employee is right now in their career, and how they can get to where they want to be in the future. Think of it as an action plan, outlining how to get from A to B!
The training plan will help staff to continually refresh or develop their skills in many different areas. These can be role-specific skills, for example graphic design, or skills that are focused more on personal development, such as becoming more resilient to change, responding well to feedback or dealing with challenging situations or people.
Taking the time to work with your team members on their professional and personal development will help them feel engaged, supported and more in charge of their career path and future.