Organizational transformation is crucial if your business wants to remain competitive and adapt to an ever-evolving market. To drive this transformation, you should utilize new technologies and develop your employees to build new skills to meet shifts in customer demand and expectations.
One tool that enables your business to achieve this is a learning management system (LMS). LMSs have a range of features to help you cultivate a culture of learning. Organizational transformation can only succeed when your workforce has the appropriate skills, tools, and mindset — and an LMS helps with all three.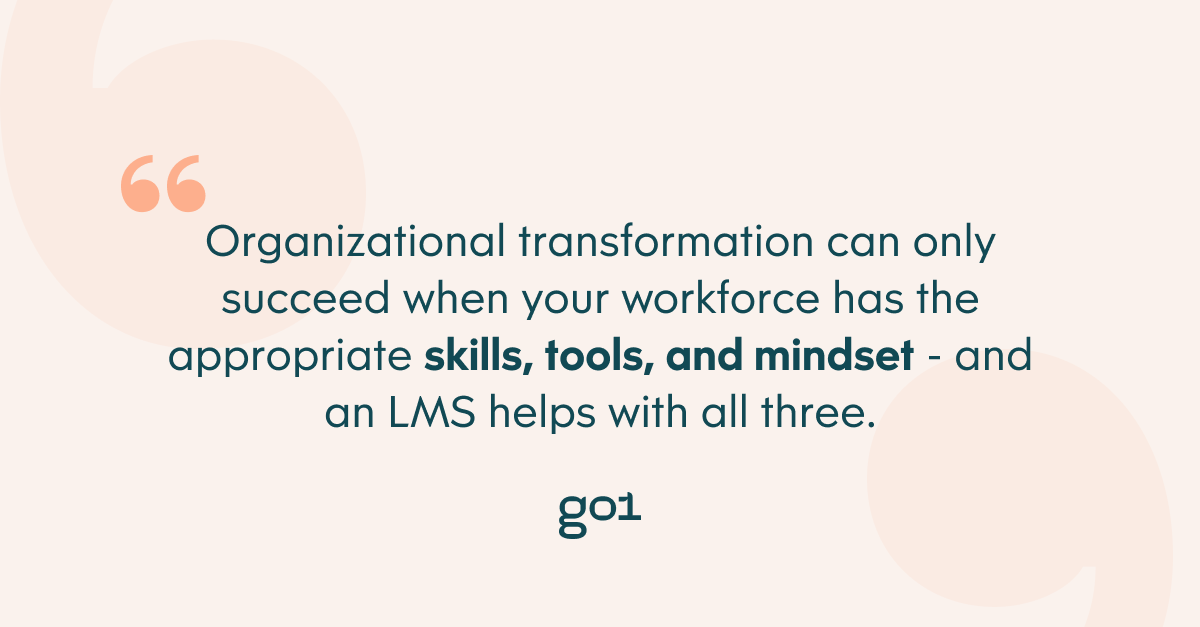 Accordingly, we'll analyze how you can use your LMS to enable organizational transformation. We'll explore some of the most important LMS features for organizational transformation and how to align these features with your goals. For more information, download our eBook, The ultimate guide to choosing the right learning platform for your business.
Understanding organizational transformation
Organizational transformation is a business strategy that focuses on getting your organization from where it currently is to where it needs to be to meet its goals. Organizational transformation can be achieved by:
Developing your workforce is at the heart of organizational transformation. You can't expect transformation to succeed without focusing on employee development and growth. With so many aspects of business constantly changing — including technology and customer demands — it can be difficult to ensure success without organizational transformation.
Given this, implementing a transformational strategy allows your organization to:
Identifying key LMS features
When implementing a transformational strategy, you must identify the key LMS features you want to use. We recommend doing this before selecting an LMS provider to ensure the program you choose has all the features you need.
You'll also want to ensure your LMS will continue to meet your needs as you implement your transformational strategy. For example:
Aligning LMS features with organizational goals
For your LMS to help your organization transform, its features must align with your goals. For example, if part of your strategy is to upskill employees, then personalized learning paths are imperative. Or, if you want to streamline onboarding and reduce the time spent on admin tasks, you'll need to integrate your LMS with relevant HR systems.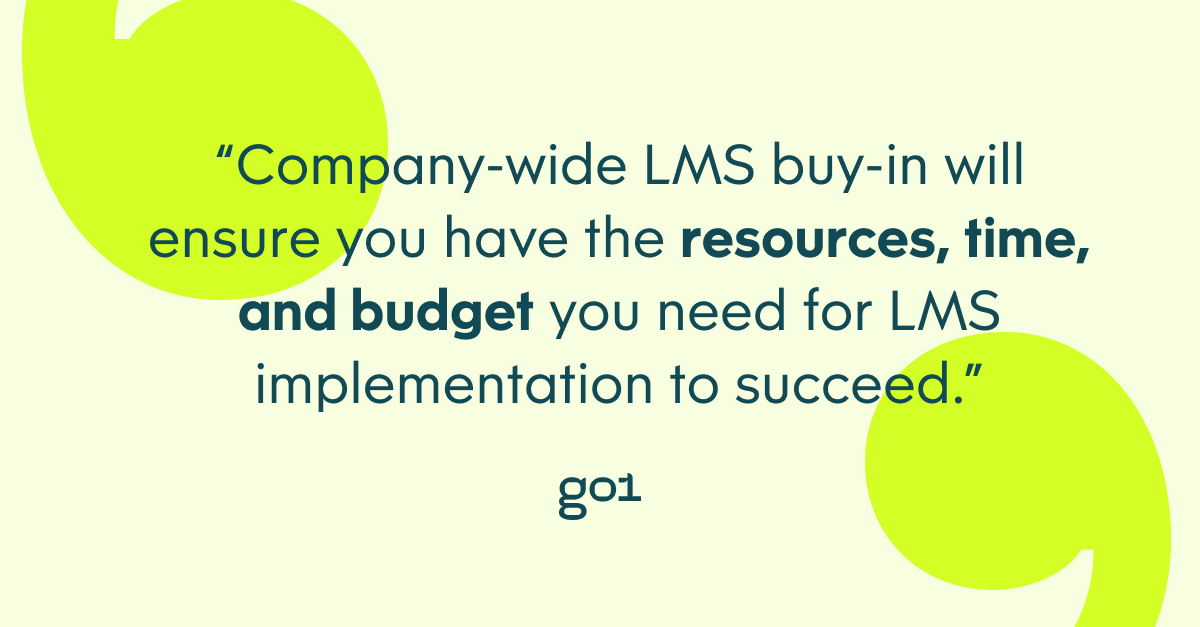 Your leadership team should play a key role in implementing your LMS. Company-wide LMS buy-in will ensure you have the resources, time, and budget you need for LMS implementation to succeed. 
What are some key LMS features to consider? 
Depending on your transformational goals, some of the LMS features you may want to consider include:
Go1 integrates with a broad range of LMS providers so you can deliver learning content that aligns with your transformation goals
Go1's comprehensive content library gives you access to industry-leading skill development content that you can use to develop your workforce.
For more information, speak to an expert today to discover how Go1 can support your organizational transformation goals.