For many professionals, the start of a new year is the perfect time to map out career growth and development plans. We look ahead and seek out learning or re-skilling opportunities while considering how our current employer lines up with our own career plans.  
If an organization wants to retain its best employees, this is the time to align with each team member's plans for growth.  
When an organization focuses on recognizing and developing in-house talent, they have a competitive advantage. Creating solid (and personalized) leadership pathways for employees is no simple set and forget task, but rather requires collaborative and invested participants and programs.  
Deloitte recently emphasized the need to seek to apply rigorous, structured, scientific approaches to succession planning and development, aiming to identify potential leaders earlier and fast-track them into leadership positions. 
With successful leadership pathways in place, an organization attracts many positive impacts, three of which are highlighted here, Retention, Diversity, and Engagement.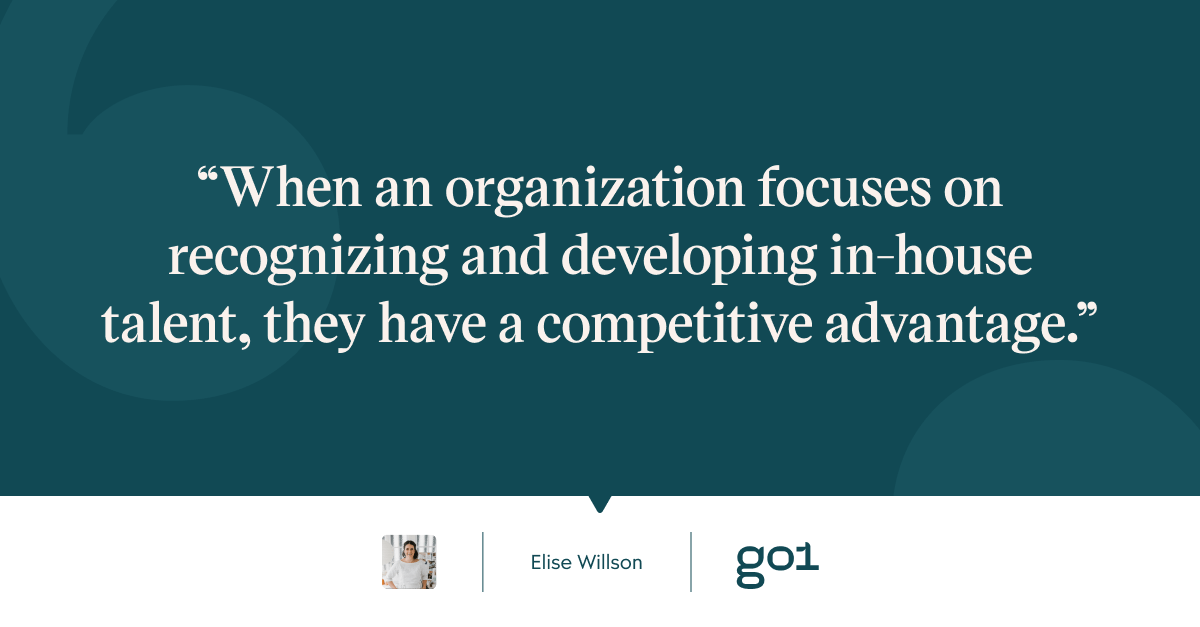 Retention
A lack of career development has consistently been a leading reason employees quit. The Work Institute reported it as the primary reason people left for a consecutive nine years up to 2019 and Deloitte's 2020 Talent Report identified it as the main reason respondents begin searching for new employment.  
A staggering 87% of millennials also cite access to professional development as being very important to their decision to stay or go in their current jobs. Considering millennials now make up the largest generation group of employees in the U.S., whatever is crucial to them should be considered crucial to any organizations wishing to retain them.  
This isn't a case of 'promote anyone who is considering leaving', but rather a longer-term involvement in each employee's career progression plans, then mapped against clear leadership pathways.  
Much of this will often fall on direct managers, and their ability to hold regular conversations around career and learning goals. These conversations are then best supported by larger learning and development, mentoring and internal recruitment structures.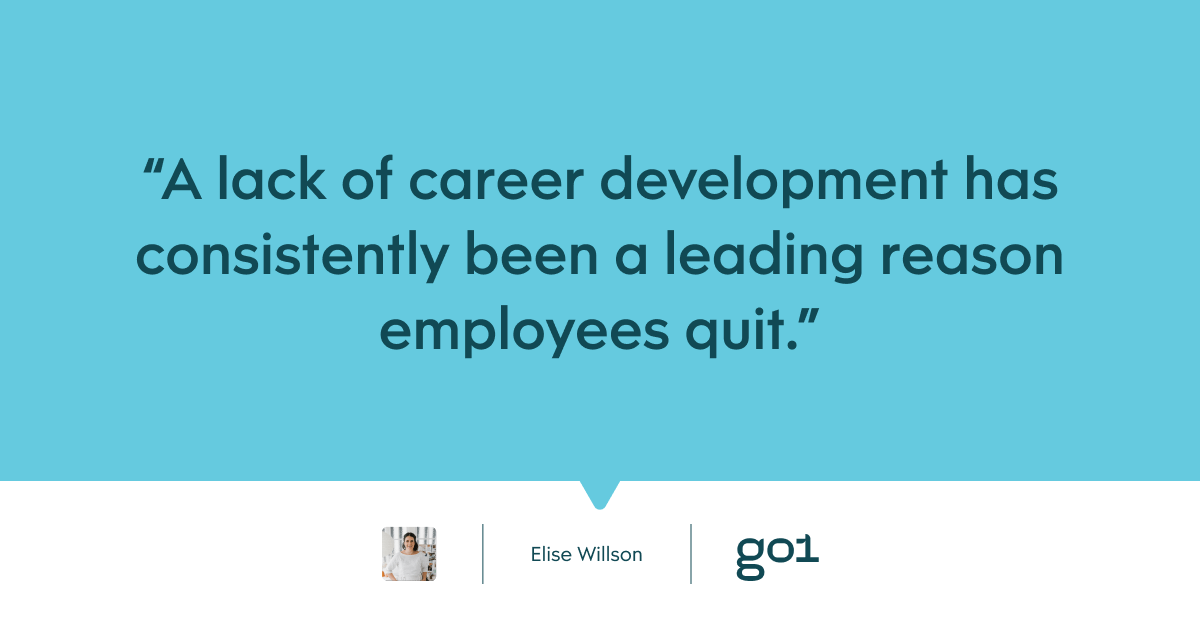 Diversity
Developing a diverse leadership cohort in-house has widespread positive organizational impacts, from engagement and innovation to employee feelings of belonging and inclusion.  
Unfortunately, many barriers remain in place to encouraging leadership equity within an organization. Namely, a lack of mentors and role models, stereotyping and preconceptions of roles and abilities and exclusion from informal networks of communication have all been identified as significant barriers to career advancement for women and people of color.  
Even within companies with diversity plans in place, there is often bias and stigma affecting career progression. 88% of surveyed diversity and inclusion managers see bias in their organization's career development and promotions.  
This identifies a need for structured and empathetic pathways that support career progression for current staff of diverse or traditionally marginalized backgrounds. This goes hand in hand with any external recruitment's diversity plans, and together help address the attraction, retention and development of a more diverse workforce and leadership panel.
The American Psychological Association notes that the identification and development of diverse talent is a critical intervention to the chance that women and people of color will find work environments inclusive, fair and be willing to stay and progress.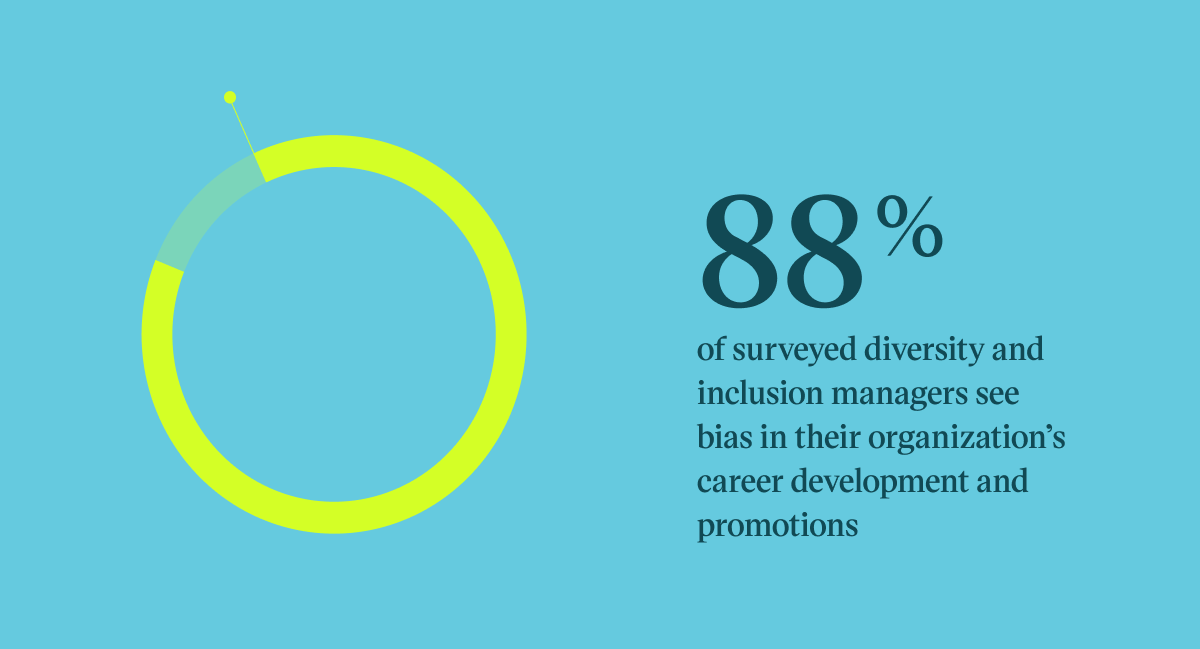 Engagement
In 2017, Gallup research found that only 33% of American workers were engaged at work, with another 52% just showing up and 17% describing themselves as actively disengaged. Scary numbers to say the least.  
Boosting your employee's engagement will always be a complex and ongoing process, as was discussed in a recent webinar where Go1's David Hastings was joined by Lauren Waldman, Chief Learning Scientist, and Alex Bailey, CEO of Bailey & French. You can catch up on the recorded version of this insightful webinar here.  
Two of the greatest impacts on employee engagement, as identified by Quantum Workplace research, are: 
The leaders of the organization value people as their most important resource 
The organization makes investments to make employees more successful 
When employees see their future selves prioritized at work, they show up more authentically and engaged. Your investment in each employee's career says a lot about your culture, fostering trust and increased innovation within teams. 
Wharton similarly state that employees want to be invested in. Providing formal growth opportunities shows that you value your people. 
So, as many of your employees consider their future career progression, ensure your organization has suitable leadership pathway structures in place. You will retain and develop more engaged, diverse and innovative employees and will stabilize future organizational growth with established leaders.  
For more insights into training and developing your workforce, be sure to subscribe to the Go1 newsletter. Or you can book a demo today to find out how Go1 can help with your team's learning needs. 
You may also like to read, L&D's role in addressing the Great Resignation.