To engage your audience, you must first understand them. What motivates them? What does learning mean to them? What has their learning experience been so far? And, most importantly, why is learning important to them? 
Although understanding your audience should be a fundamental skill in any L&D professional's toolkit, a fast-paced environment, lack of resources, and clashing priorities can all lead to L&D teams skipping this step. 
Unfortunately, doing so can be a fatal error, as failing to understand your audience can lead to some all-too-common problems. Stop us if you've heard these before. 
Problem 1: L&D doesn't take enough time to understand and promote the impact of their learning program on the learner. Therefore, the learner doesn't understand the value of the learning, diminishing the program's impact and engagement. 
Problem 2: The learner is being asked to do something new in an already busy working schedule.
Problem 3: The learning content is laborious and predictable in its delivery style (i.e. always long-form video with American accents)
To overcome these problems, we've identified a few essential steps that you can take. 
Pre-learning warm-up
In a recent podcast, Lucy Dunleavy of Learnbox explained that when she was working in prisons to help reform inmates (some of the most challenging people to engage in learning), it was important to build 'pre-learning' into the process to drive success.
In the same way that you should stretch before starting a workout, your mind needs some preparation time before focusing on learning — particularly prescribed learning. That's where pre-learning comes in. Think of it as a warm-up for your learners. 
How can I implement pre-learning?
You can build up to formal learning after starting your digital learning strategy with something like a book club, which is a perfect pre-learning tool. 
Using a provider like Blinkist to organise a book club that meets physically or virtually can get people used to learning. In turn, pre-learning gives you more exposure to your learners while also opening their minds to other learning possibilities.
Rather than throwing your learners straight into the deep end, ramping things up slowly with pre-learning can result in more open-minded and engaged learners.
Resistance to change
Change is one of the only constants in life. Unfortunately, someone forgot to tell humans that. As habitual creatures, we can be highly resistant to change. Most of us are probably apprehensive about changing desks, let alone changing the way we approach learning.  
In L&D, resistance often comes from staff being used to the old way, which can be a roadblock to L&D's progress and success — especially when it comes to engaging learners. 
For example, Emerald Works' 2020 State of Learning Report found that 36% of L&D leaders have traditional expectations that are difficult to challenge, while 29% of L&D teams say they are negatively affected by the pace of technological change.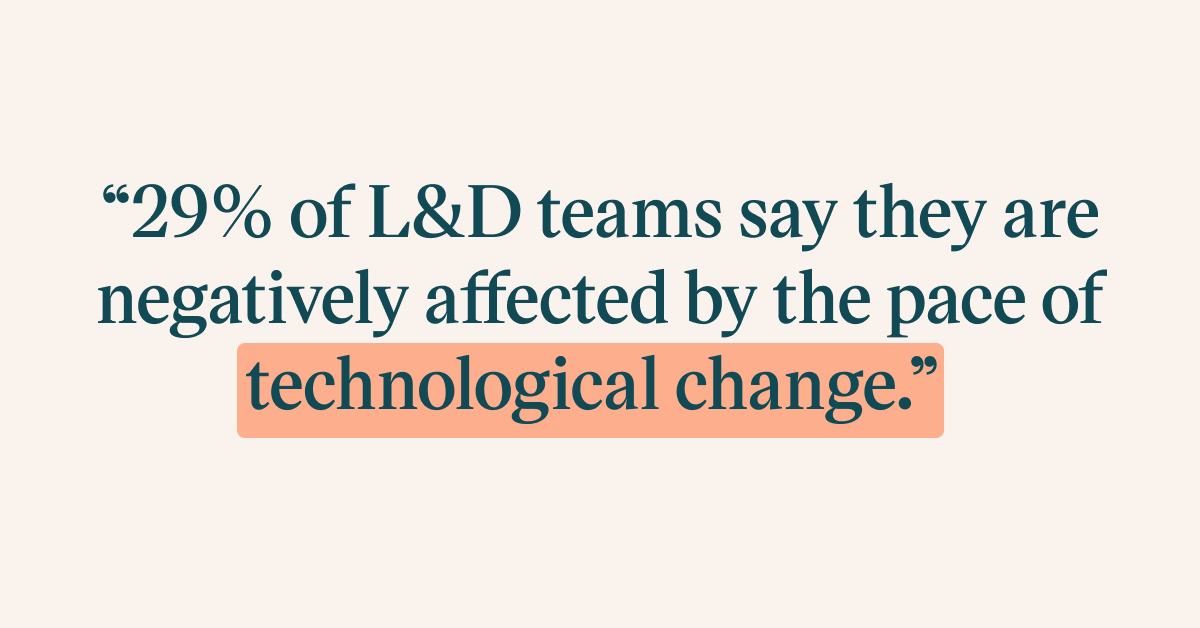 How do high-performing teams overcome resistance to change? 
The good news is that high-impact learning cultures (defined as the top 10% of surveyed companies) are a shining example of what is possible when L&D teams embrace change. Among HILCs, only 18% say that leaders have traditional expectations that are difficult to challenge, while just 9% say they are negatively affected by the pace of technological change. 
The best part? More than half of HILCs (56%) say they increase employee engagement with learning, compared to just 22% of other organisations.
Resistance to change is natural. However, employees who are holding on to traditional expectations of L&D should be encouraged to embrace a growth mindset, moving on from 'what always worked' to 'what is working now.'
One way to facilitate this change is by posing the question, 'could there be a better way to learn?' Often, the answer is a resounding yes! 
For further insights on driving higher learner engagement, be sure to read our articles on aligning L&D to the organisation's strategy and what the modern learner needs. 
Different learner preferences and learning capacities
Failing to appreciate different learning styles and preferences is another impediment to learner engagement. 
According to Shift eLearning, the average employee has less than 1% of their working week to dedicate to learning. That equates to just 5 minutes per week. Given this, techniques such as just in time learning and learning in the flow are essential to engage learners on their own terms.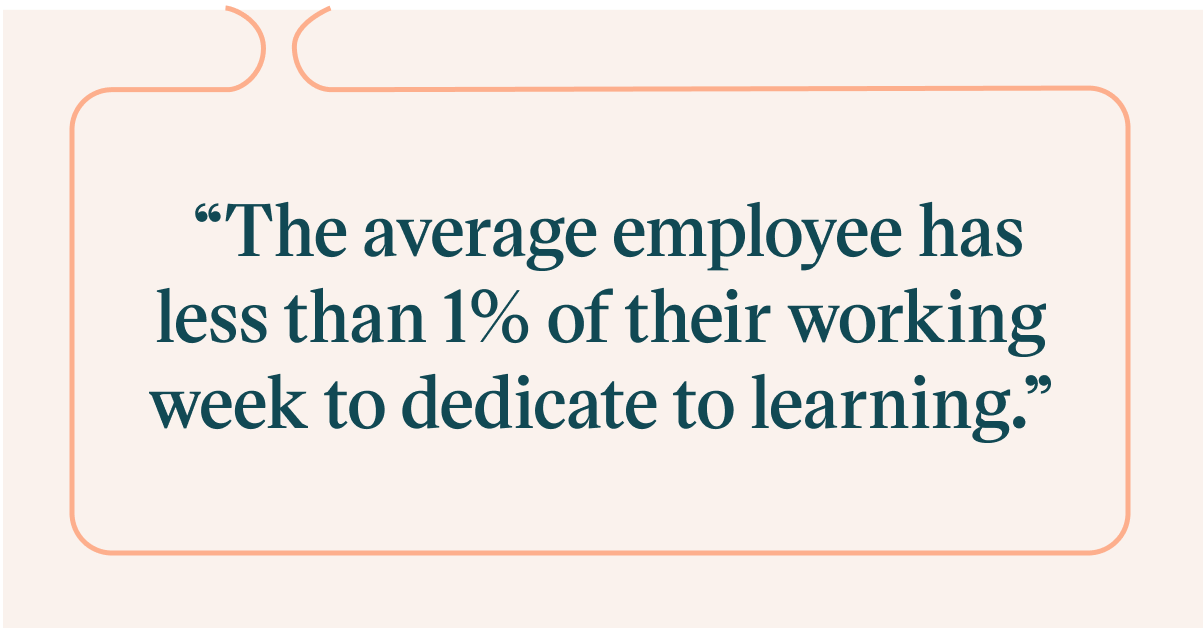 CEB research finds that 57% of learners now expect learning to be more 'just in time' than it was three years ago. Similarly, Emerald Works' 2020 State of Learning Report found that "96% of time spent learning occurs in the daily flow of work and only 4% of time occurs away from the flow of work." 
How can I cater to different learning styles? 
Given most learners are so time-poor, offering learning content that doesn't suit their preferences is a surefire way to lose their engagement. Instead, learners must be reached in the flow of work in a way that suits their learning style, preferences, and capacities.
That's where Go1 comes in. When it comes to meeting a wide range of learning needs, we have done the hard work for you. Decide what is best for your organisation on any given topic by selecting from a comprehensive collection of general and specialist learning libraries in the Go1 Content Hub. By accessing your content from one source, you'll never have to compromise on what to deliver, ever again.
For more insights, be sure to subscribe to the Go1 newsletter to stay on top of all the latest L&D trends. Or, you can book a demo today to find out how Go1 can help with your team's learning needs.