The Equality Institute 
A global feminist agency working to advance gender equality and end violence against women and girls.
We are excited to announce a global partnership with The Equality Institute (EQI) to help advance gender equality in the workplace. Founded in 2015 by Dr. Emma Fulu, EQI was born from the belief that an intersectional feminist approach would help organisations reduce inequities that exist both in the workplace and in society.

EQI combines world-class research with creative communications, allowing them to promote an evidence-based approach to translate complex research and ideas into products that drive real impact.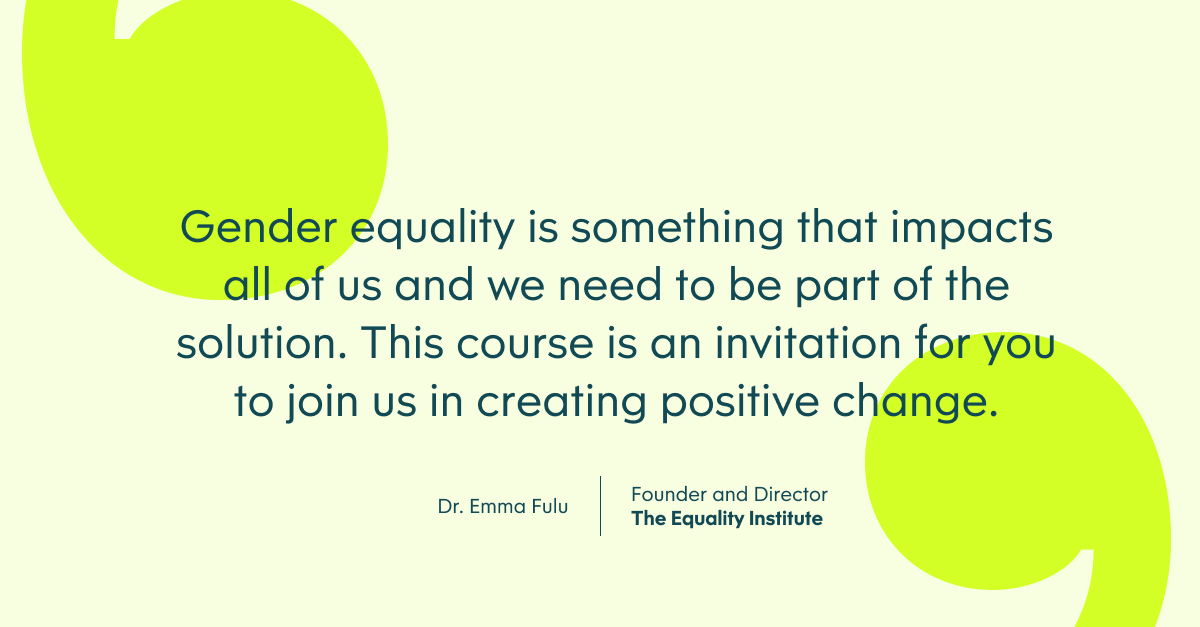 Gender Equality Foundations 
Their new course, Gender Equality Foundations, is supported by Go1's Social Impact team. It brings world class experts on race, gender, domestic violence and disability together to create an intersectional resource for addressing gender inequity at work. 
It focuses on understanding gender and gender inequality and giving learners the tools to take action to drive social change and create more inclusive environments, including workplaces, built on a culture of respect and belonging.  
"Gender equality is something that impacts all of us and we need to be part of the solution. This course is an invitation for you to join us in creating positive change."  
 Dr. Emma Fulu, Founder and Director of EQI  
Facing foundational topics
With this announcement, Go1 users can now access The Equality Institute course on Gender Equality Foundations. This is a foundational course and will help workplaces understand Gender Equality while also driving engagement with other core topics like psychological safety, inclusive leadership and embedding inclusion, which are available in the content hub library.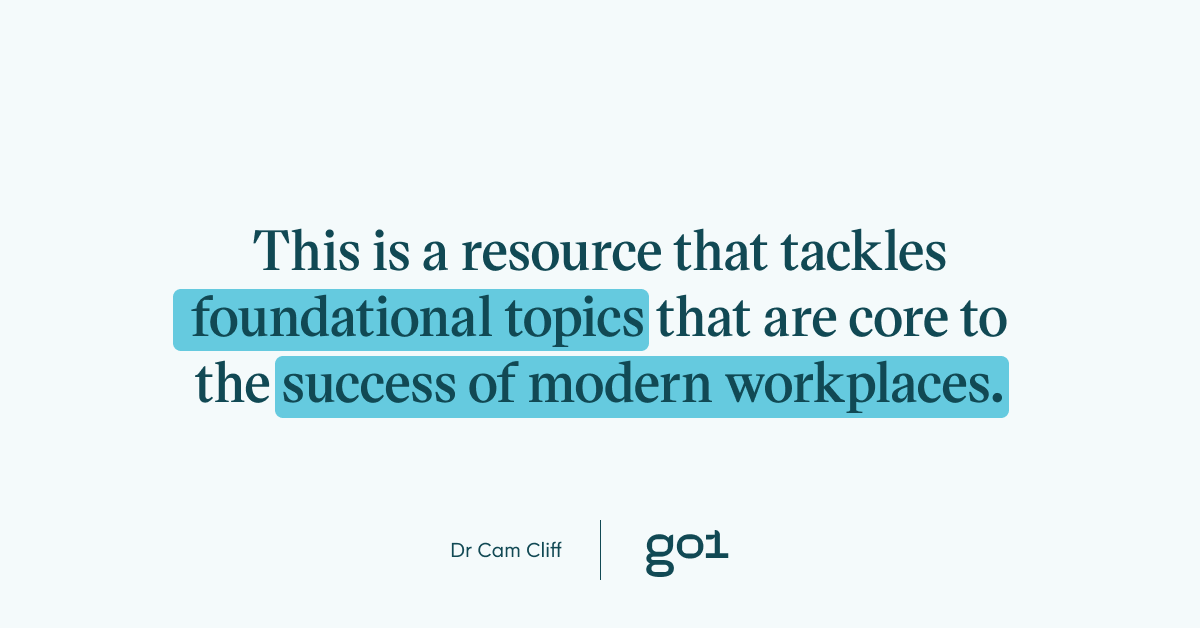 "This is a resource that tackles foundational topics that are core to the success of modern workplaces. From intersectionality to leading diverse teams, it sets a rhythm for engaging people at work with further learning. It has been inspiring to see this learning program come to life across countries and to see the joy, expertise and curiosity that drives EQI turn this into a challenging and engaging learning program".  
Dr. Cam Cliff, Senior Manager – Impact @ Go1  
  
Get in touch if you would like to learn more about this partnership.   
Customers can access The Equality Institute as part of their premium subscription to the Go1 Content Hub.  
For more insights, subscribe to the Go1 newsletter to stay on top of all the latest L&D trends. Or, you can book a demo today to find out how Go1 can help with your team's learning needs.