How leaders adapt and manage their teams during disruptive times can have dramatic effects on the way in which a company and its employees cope - not just with the change going on at that time, but future changes that may occur as well.  
With so much already on the plates of workplace leaders, it can seem overwhelming to take the time to refocus leadership methods. But while it may take extra time in the short term, the long-term benefits will be well worth the effort. 
Although no one could have quite predicted that it would be a global pandemic that caused the current major disruptions to workplaces in all industries, what we can predict going forward is that there will continue to be disruptions.  
We may not know what they are or exactly when they'll occur, but if workplace leaders can acknowledge that disruption will occur, they can stay ahead of it and therefore develop effective actionable strategies. 
Let's take a look at some examples of these actionable strategies that workplace leaders can use to stay ahead of workplace disruption and allow their employees to thrive. 
Be a great communicator 
There's an excellent quote that says: "Lead through the change. Don't let the change lead you."  
A huge part of leading through the change is being a great communicator. That doesn't just mean being available to your team, it also means being clear in your communication with employees.  
In fact, 86% of employees and executives cite lack of effective communication as the leading cause for failures in the workplace.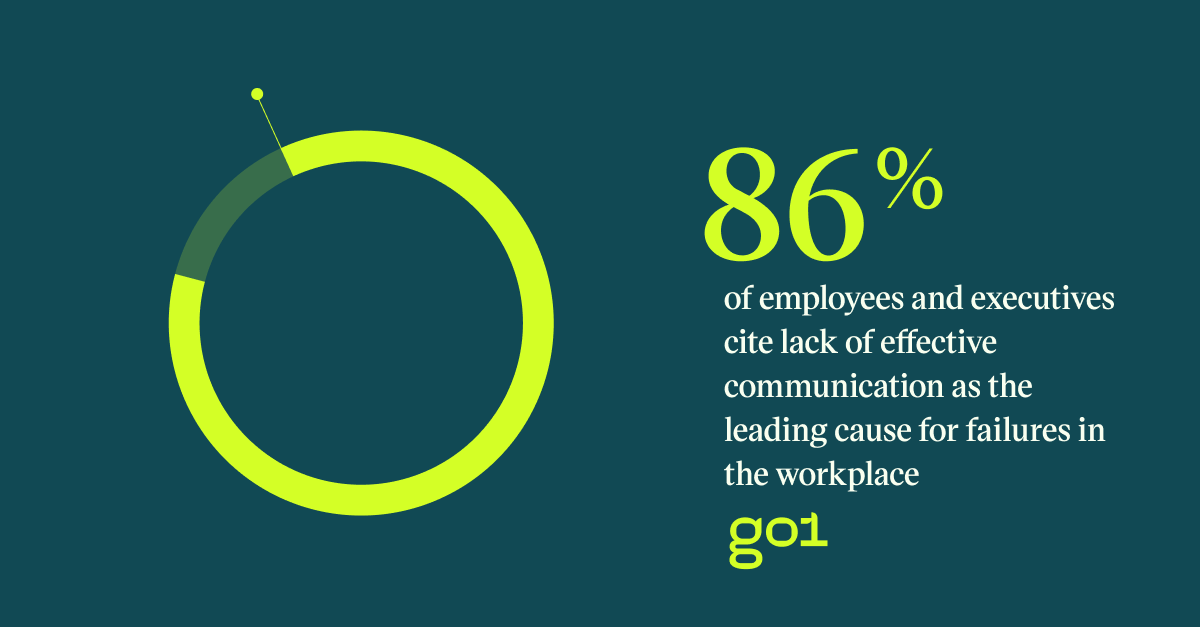 During disruptive times, employees look to their workplace leaders to guide them in what to do next. When goals and next steps are communicated clearly, employees are more likely to be able to stay focused at work. 
Embrace technology  
During times of disruption, how can you maintain clear and effective communication with your team? 
Technology has the power to change the way we complete tasks - and even sometimes negates the need for people to complete certain tasks at all. It can also be an incredible tool for leaders to use to stay ahead of disruption, when used to its full potential. 
Thanks to a particularly impactful recent disruption known as the global pandemic, many of us will now be familiar with a variety of virtual communication mediums such as Zoom, Microsoft Teams, and Slack. When leaders harness the power of these tech tools in the workplace, they open up pathways for employees to communicate with workplace leaders in a way that makes them feel most comfortable. When employees are comfortable with their workplace leaders, they are far more likely to be happy at work. Using these programs also allows for greater flexibility for employees.
Technology can also be used to limit the effect of disruption on the company's customers. For instance, having multiple avenues of communication open for customers to get in touch with the company, via phone, email, and online chat. 
Adapt to online learning 
In addition to using technology for effective team communication, leaders can also look to online tools for learning and development.  
Ongoing learning and development is particularly important during times of disruption. In fact, 94% of employees say that they would stay longer at a company if it invested in their professional development. 
By using online learning platforms like Go1, leaders and their employees are able to continually upskill in their roles without having to sacrifice valuable elements of flexibility. These online learning platforms allow for leaders and employees to access relevant and engaging content, whether they work in office or remotely; perfect for times of disruption in the workplace.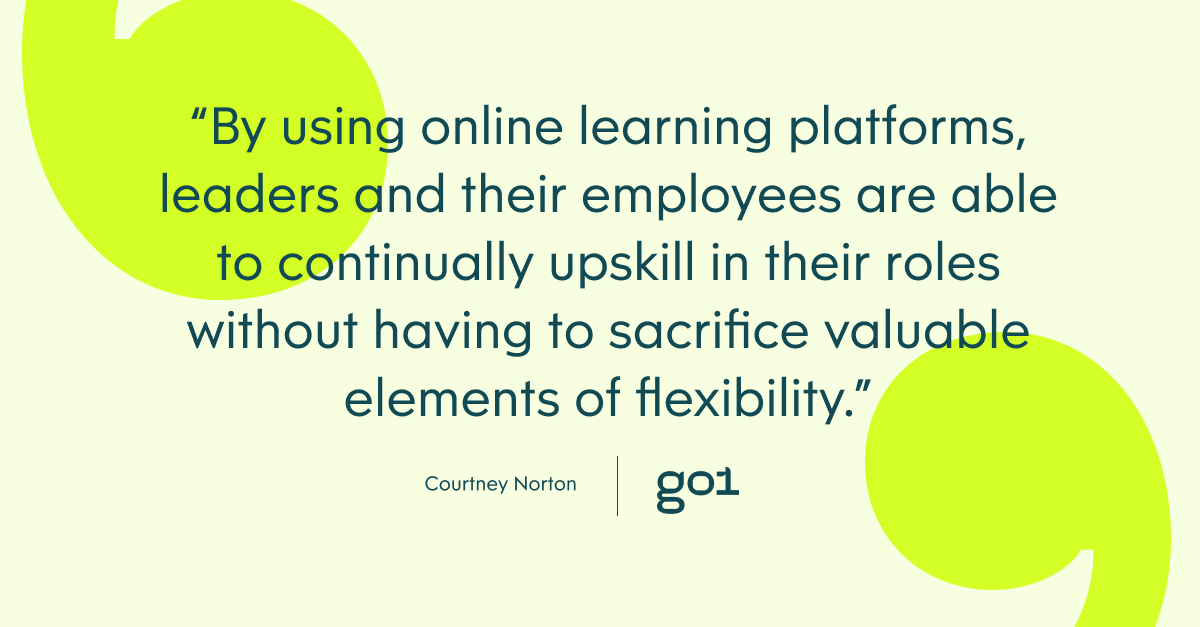 Keep up workplace morale 
When unexpected disruptions impact a workplace, it can be easy for morale to take a negative turn. With more and more employees reevaluating what they're wanting out of their workplaces, this is a perfect time for leaders to step up.  
One of the biggest impactors of workplace morale is empathy. When employees feel like their concerns are not only being heard but genuinely being cared about, they are far more likely to be happy in the workplace. 
Another huge contributor to positive workplace morale is encouragement. When a leader says something as simple as, "I know things have been really busy recently but I really appreciate your hard work", it can make a significant difference to the overall mood of employees. When an employee is happy at work, it is far easier for them to remain motivated despite any unexpected disruptions. 
Want to learn more about how you can further develop your workplace leadership skills? Check out Go1's range of leadership courses.
For more insights, be sure to subscribe to the Go1 newsletter to stay on top of all the latest L&D trends. Or, you can book a demo today to find out how Go1 can help with your team's learning needs.