Provide your employees with the opportunity to build their skills and accomplish their goals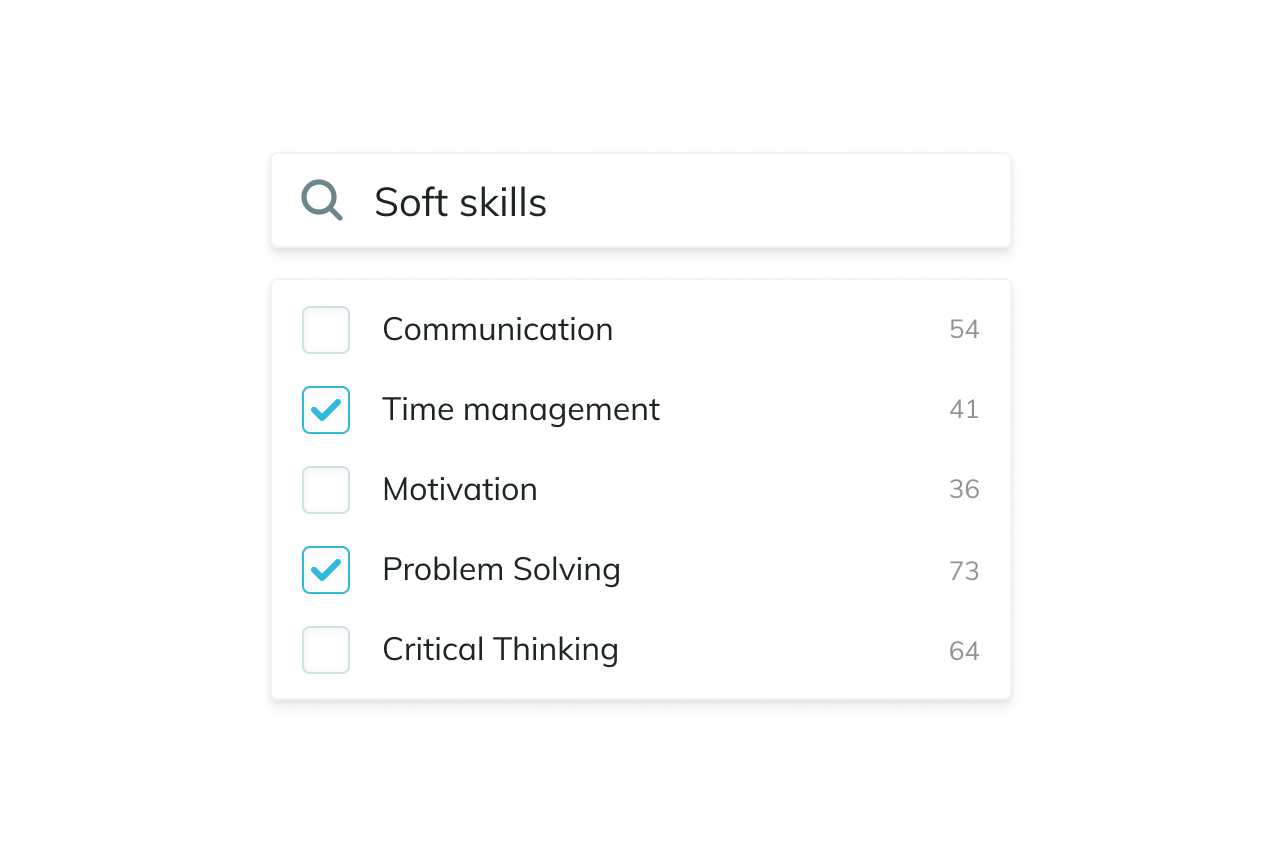 Boost employee performance
GO1 is your employee's gateway to professional development growth. With courses that cover numerous business functions, we help your staff grow into their role by unlocking their potential. Content is at all levels of difficulty and is suitable for any employee, in any department, in any region.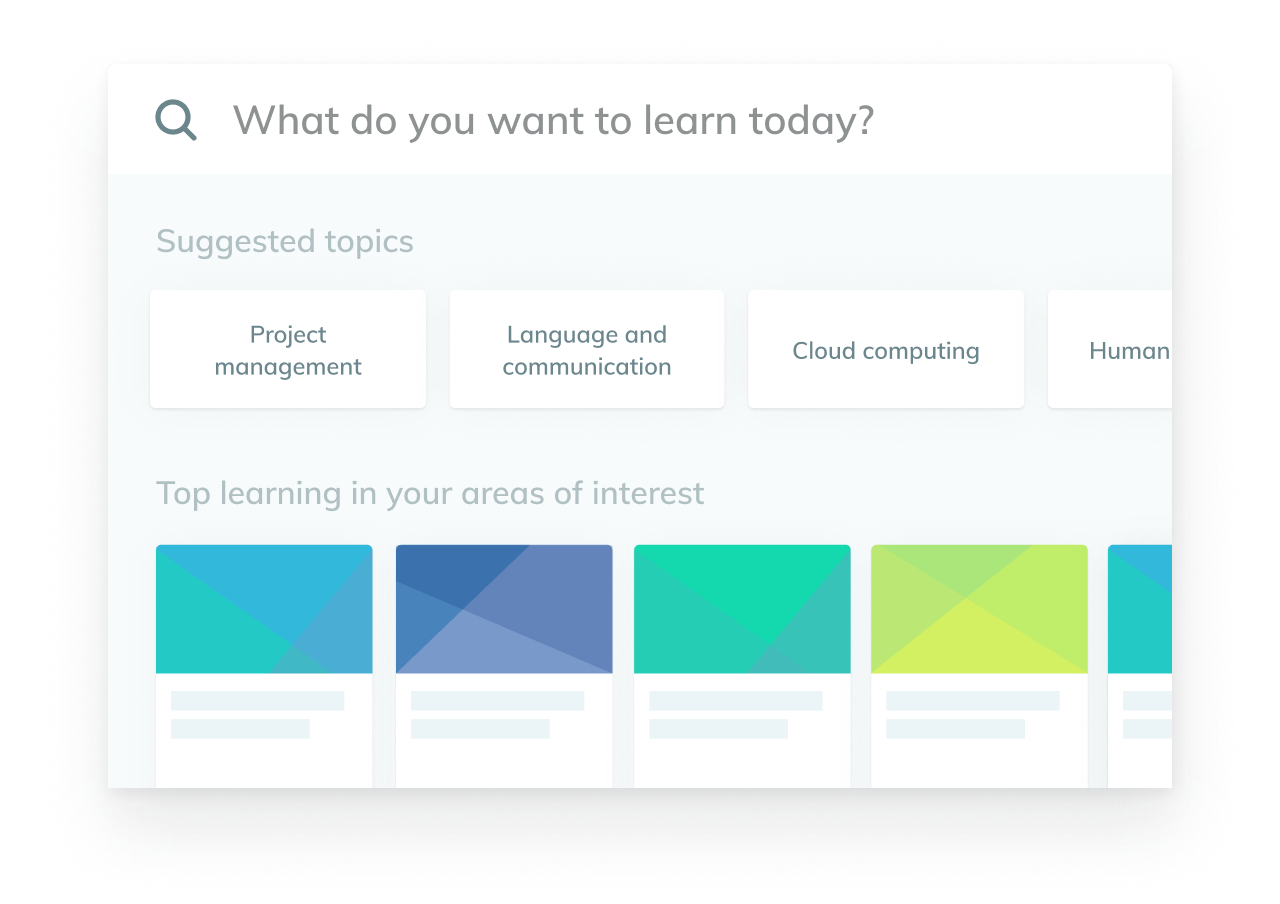 Empower your learners
Encourage your learners to own their personal development training, by giving them the flexibility to search and select courses that reflect their professional interests. This helps your employees take the learning outside of the workplace, so they can access it whenever and wherever they want.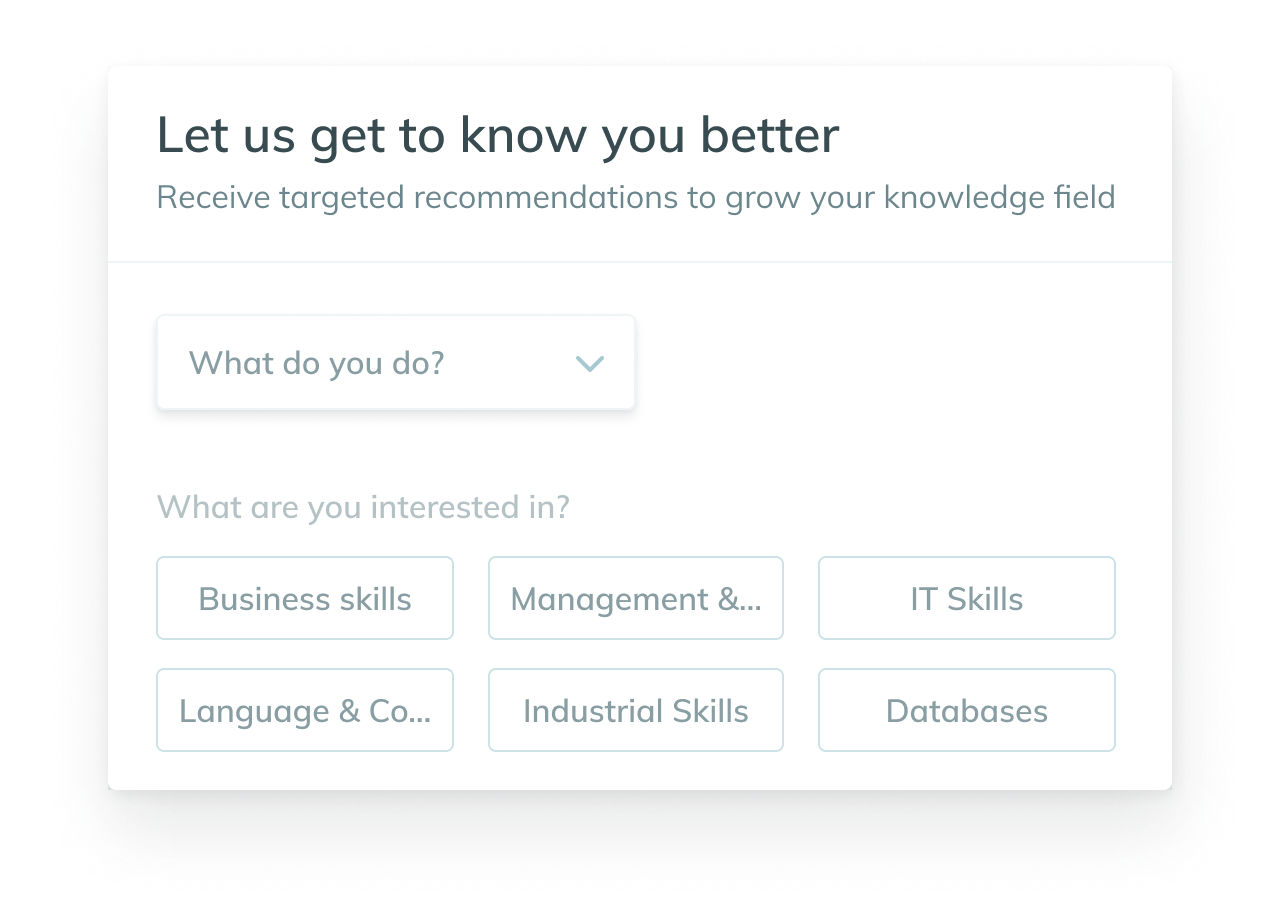 Accelerate skill development  
Help your workforce to adapt by undertaking transferable soft skills training. Identify areas of improvement and support your learners to develop new professional skills from the extensive soft skills area of the GO1 Premium library. Look beyond the platform and use GO1's face-to-face Training Assistant to find more courses to form part of your personal development program.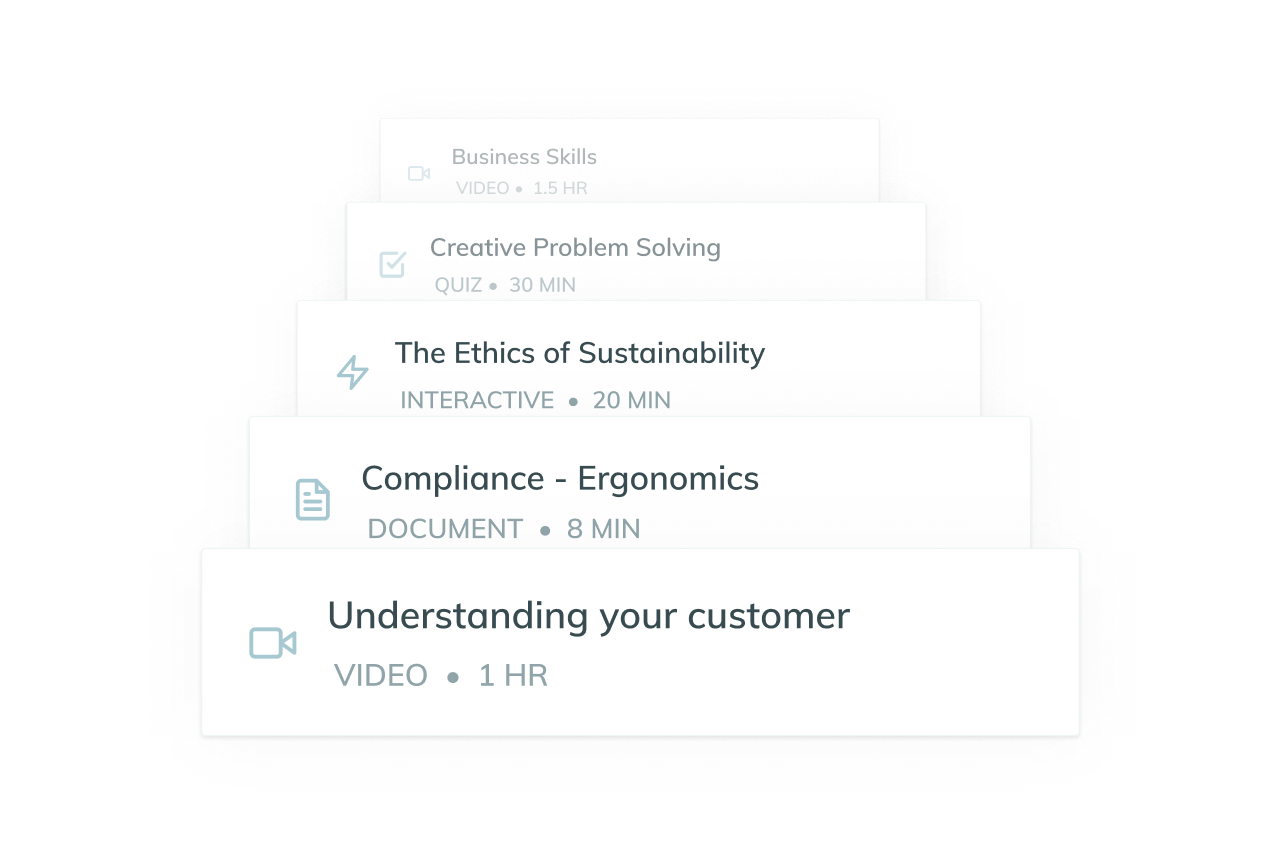 Support learning as it happens
With GO1's collection of different content providers, you will find training formats vary from bite-sized animated videos to short courses with multiple modules. Diversity in learning resources caters best to all learning styles. Choice promotes learning opportunities and activates user engagement in professional development training.
Features to help you learn
We are here to help simplify the way that you learn

Full access to thousands of courses
Save time, upskill teams and reduce risk with instant access to thousands of off-the-shelf training courses for your teams.

Off-the-shelf compliance training
Reduce risk with up-to-date compliance training courses developed and delivered by compliance training experts.

Comprehensive professional development
Access comprehensive professional development covering areas of leadership, HR, communications, customer service, IT training and sales skills.

Sophisticated reporting
Track training on key areas such as compliance, onboarding and professional development with a range of highly configurable reports.

Build your own courses
Our easy-to-use course creation tools make compiling your own custom training content quick and easy for all users.

24-hour support
Get the help that you need when you need it with our friendly customer support team available via our live help service.
Case Study
Thrifty
"We definitely see the GO1 platform as a significant positive contributor to achieve our organisational goals for FY18 and beyond, particularly in meeting our employee engagement, employee retention and leadership targets."

Greg Flood
National Learning and Development Manager, Thrifty
Start your free Premium trial
Try GO1 Premium free for 14 days. Easy signup, no commitment and, most importantly, instant access to thousands of courses.