🗓 Thursday 9th September, 2021 2.00pm BST | 📍 From anywhere!
Today there are over 3.5 million learners who engage with content via our Content Hub whether that be through a leading LMS, a unified comms tool like Microsoft teams, or through the Go1 Platform.
Join the Go1 Product Team as we dive into our exciting product roadmap for the next 6 months and beyond. This webinar will cover
The product vision to help accelerate your own L&D programs.
Exciting innovations you can expect to see in 2021 and 2022 directly from the product team.
The latest new feature releases, integrations, and improvements.
We look forward to seeing you there. Register now.
Speakers:  
We're excited to have some key members of the Go1 Product team presenting on this webinar. They'll be sharing their insights and vision on the Go1 Content Hub and Platform to help accelerate your own L&D programs.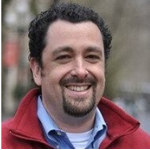 Barnaby Dorfman  | Chief Technology Officer | Go1   
Barnaby joined Go1 in 2020, bringing with him 25 years of experience in the tech industry. He's now responsible for leading the product and engineering team in developing robust solutions that help organizations provide learning that is relevant, effective and inspiring. 
Prior to joining Go1, Barnaby held a variety of technology and business leadership roles within various organisations, including PayScale.com. He also co-founded Foodista.com, which secured seed funding from Amazon.com. 
Early in Barnaby's career he headed product development for the first version of the Amazon.com marketplace. He also led development of IMDbPro.com, part of the popular Internet Movie Database. 
Barnaby holds an MBA from Dartmouth College.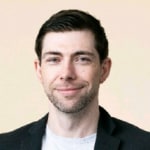 Trev de Vroome | Head of Product, Partners | Go1
Trev is a Product leader who is deeply passionate about leading technology change leveraging Agile and traditional frameworks and methodologies.
Trev joined Go1 with over 15 years' experience product, IT and business management. Prior to joining Go1 Trev held position with leading logistics software provider Temando.
He has also worked across several industries, both public and private, including healthcare, higher education and start-ups.
The Go1 Product Marketing Team
The Product Marketing team look forward to moderating this session and helping connect our valued customers to our product team who are building the Go1 solutions you use everyday.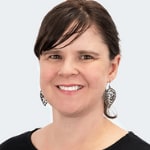 Belinda Walsh | Product Marketing Manager | Go1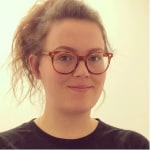 Emma Bamford | Product Marketing Manager | Go1