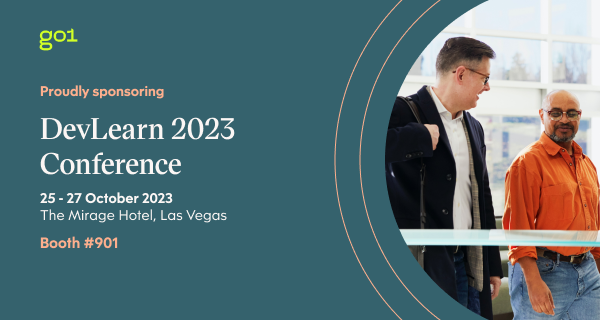 Join us at DevLearn 
This year's DevLearn event takes place from October 25–27 in Las Vegas, and we can't wait to see you there! 
We'll be there at booth #901, so schedule some time to meet with us and discuss how Go1 can connect your organization with skill building for every business need. 
About DevLearn 
At DevLearn you'll find passionate, like-minded professionals who are leading their organizations' use of learning technologies. The comprehensive program includes tools, technologies, ideas, strategies, and best practices to ensure your success. Whether you're new to the field or a seasoned expert, DevLearn is the place to engage with your professional community and explore how technology can support learning and development.