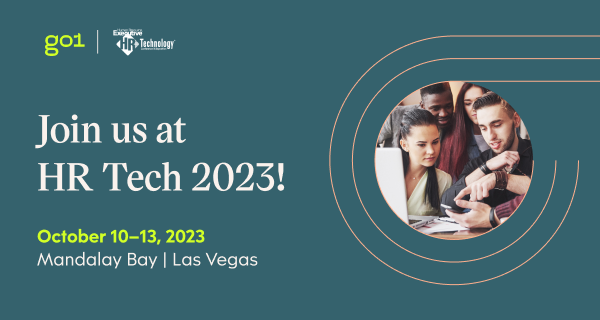 Join us at HR Tech Las Vegas
This year's HR Tech event takes place from October 10–13 in Mandalay Bay, Las Vegas, and we can't wait to see you there! 
Be sure some time to meet with us at the event to discuss how Go1 can connect your organization with skill building for every business need. 
About HR Tech Las Vegas
With 400+ HR & work tech providers, 85+ sessions and numerous activities, the HR Tech Expo is where HR and business leaders go to get a glimpse of the technology that's changing the face of HR and work today and to connect with the industry's biggest voices.