To continue our Mental Health Month series we have partnered with Go1 content provider Thrive Learning to explore empathetic leadership, how it impacts organizational performance and the complexities of learning to lead with empathy.  
Catalyst, a global nonprofit that drives workplace inclusivity for women, describes an empathetic leader as someone who demonstrates care, concern and understanding for their employee's life circumstances.  
We recently discussed the prevalence of burnout at work, and its risk to the performance and retention of employees (you can read that article here). More than ever, staff are re-prioritizing their needs from work and focusing more on balance, support and flexibility.  
Equipping leaders with empathetic skills is increasingly imperative to an organization's performance.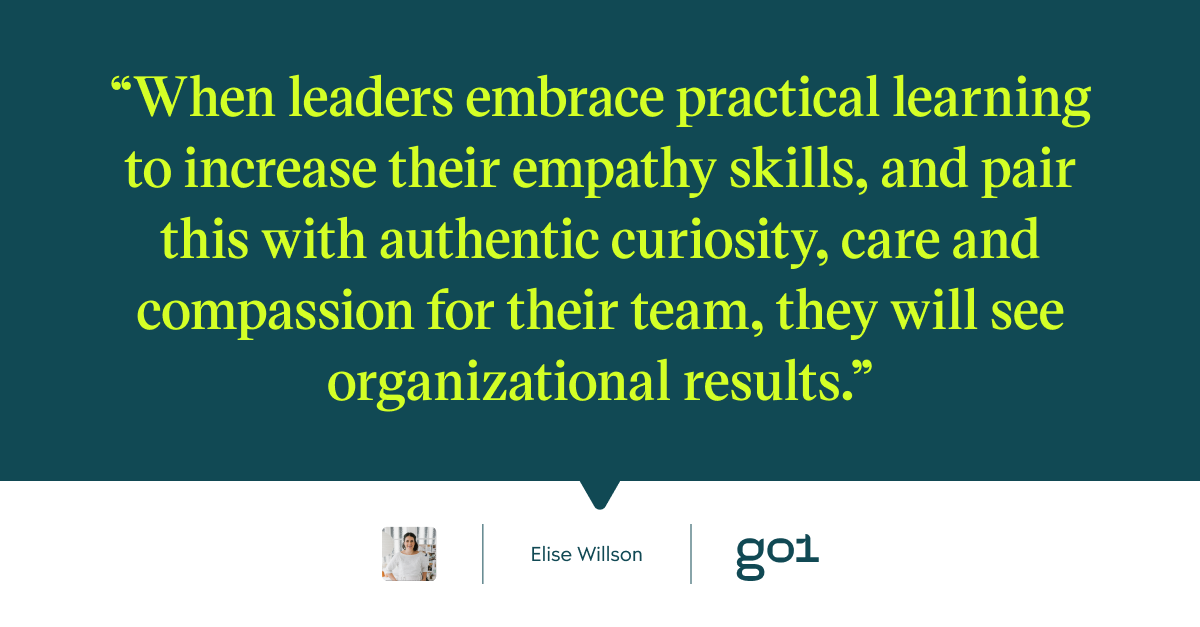 Strategic importance of empathy at work 
Recently heralded by Forbes as a leader's most important skill, empathy has long progressed from being underestimated at work. When a team is being led empathetically, they are more adaptable, innovative, inclusive, resilient and likely to stick around. 
No organization is immune to change or challenges, and the ability to adapt has become even more crucial over the last two years. Microsoft chairman and CEO Satya Nadella recently called out empathy a necessary for leaders to discern flexibility, particularly when navigating hybrid ways to work.  
Empathy also heavily influences engagement levels. A recent survey by Catalyst found when employees have highly empathetic senior leaders, 76% of them report being engaged at work often or always. This number plummets to 32% when senior leaders demonstrate low levels of empathy. 
Ensuring leaders are trained efficiently in leading with empathy, including having difficult conversations, negotiation, respect, inclusion and flexibility; empowers the workplace for both stronger performance and more effective change.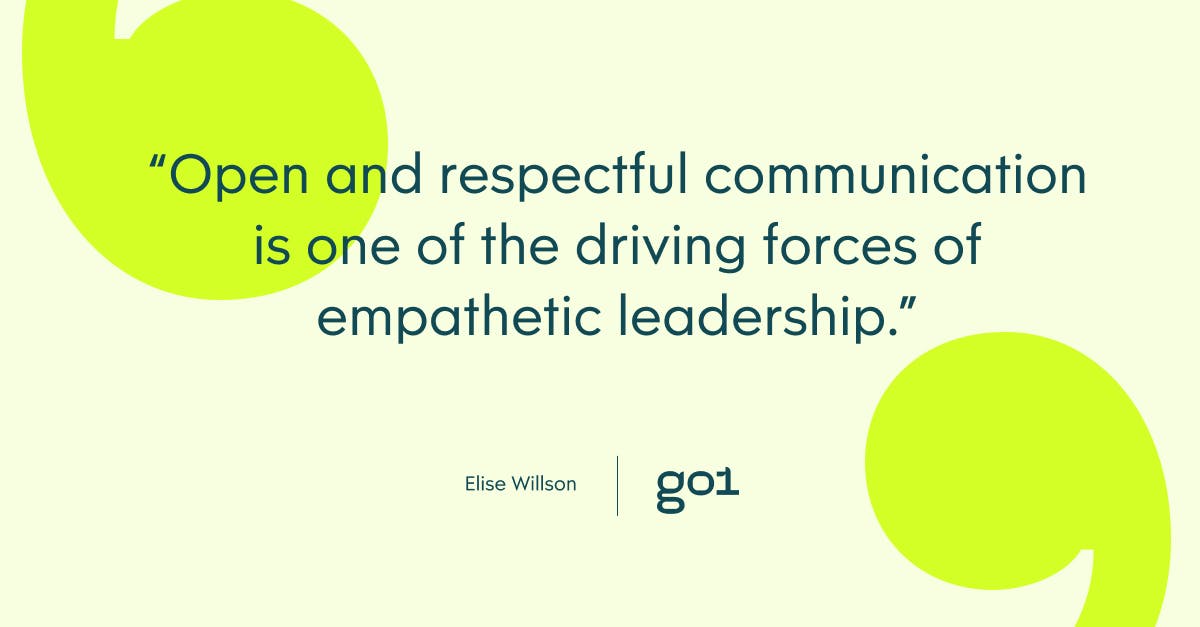 Learning empathy 
To begin with, let's appreciate that 'increasing empathy' needs to go hand in hand with a wider focus on any required culture changes. There is limited point in up-skilling empathy if toxic conditions or relationships are not simultaneously tackled. Negative work relationships will impact an employee's work performance up to 4-7 times more than any positive, enthusing ones. 
Open and respectful communication is one of the driving forces of empathetic leadership. This communication must go both ways. A Tiny Pulse survey found that employees who feel uncomfortable giving feedback to their managers are 16% less likely to stay at the company.  
Thrive Learning focus on the importance of not only active listening but responding with empathy in their training course, Listening with Empathy. They describe empathetic listening as: 
Listening without judging, and the intention of fully understanding where the other person is coming from. It isn't about listening so you can reply, it's stepping into the other person's shoes to better understand how they might be feeling too. 
Communications Consultant Patti Sanchez has found that during times of change, employees are impacted more by how information is communicated than what the information actually is. She notes that a lack of audience empathy when conveying the news of an organizational change can cause it to fail.
Thrive Learning's course Leading through Change within the Go1 Content Hub (teaser video below) equips learners with compassionate management skills to help teams respond and adapt to change. They focus strongly on communicating effectively with teams, alongside interactive scenarios.