At Go1, we value your partnership and are committed to continuously improving your experience. We're excited to share that we are embarking on a journey to bring together our content creation, management, and reporting capabilities into a single experience.
This platform will serve as a hub where you can seamlessly accomplish your core tasks - create, manage, and report on content - all in one place. 
We believe that your insights and feedback are invaluable in shaping the future of this endeavor. By joining our research group, you will have the opportunity to preview and provide feedback on the early design concepts such as a 'First Concept Exploration' - an example is in the image below.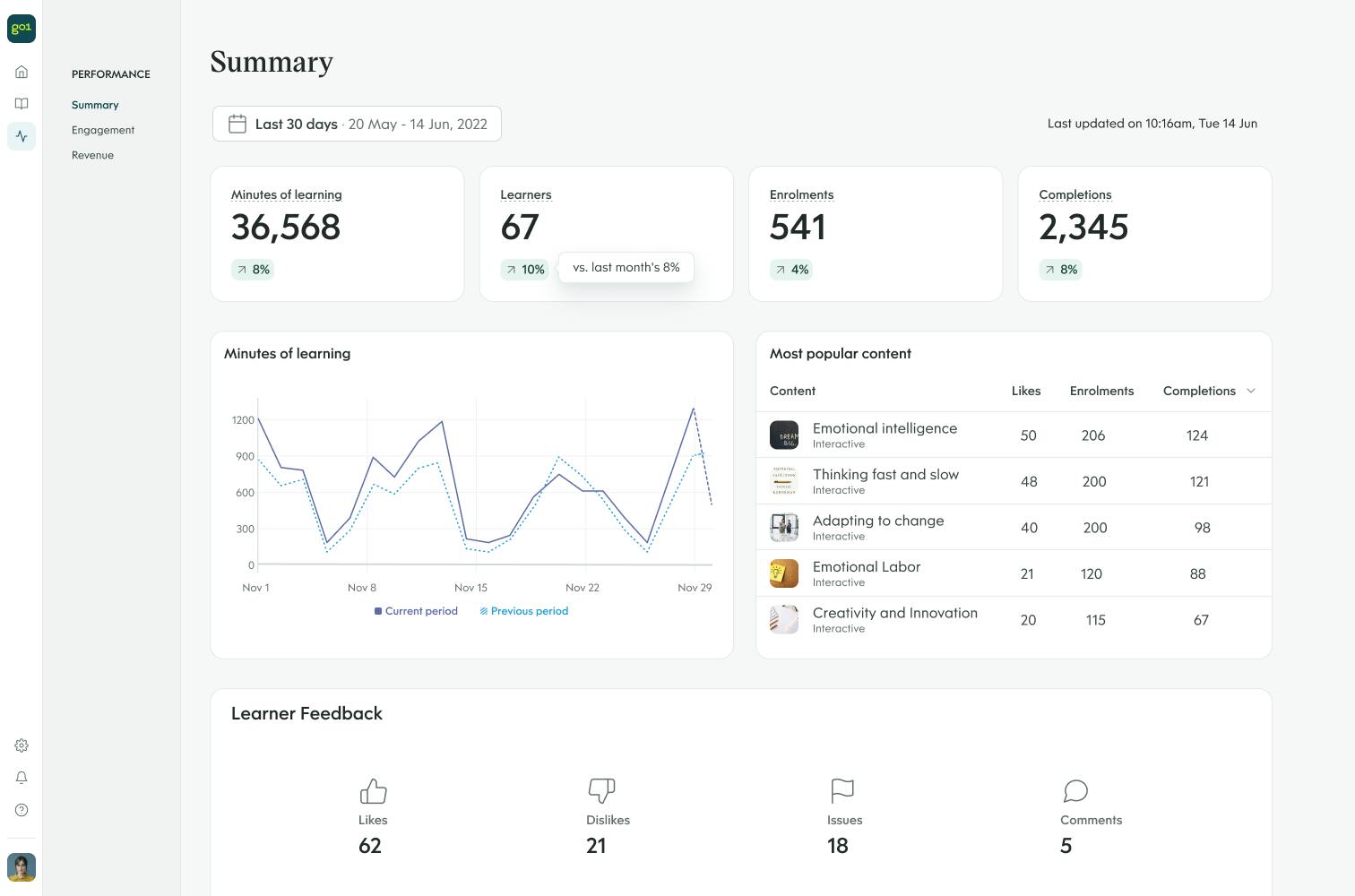 As a participant, you will get a firsthand look at our approach to streamlining your workflow, enhancing collaboration, and maximizing the impact of your content. Your feedback will directly influence the development process and help us create a solution that truly meets your needs. 
Signing up for the project is easy! Simply click on this link to express your interest and secure your spot. 
Thank you for being an integral part of our journey. We look forward to collaborating with you to build an experience that exceeds your expectations! 
Warm regards, 
Kristina & Sarah 
Go1 Product Team