Update to the Bulk Onboard Tool
Thank you to all of our partners who have utilised the Bulk Onboard tool to upload new content to the Go1 platform - we're delighted with the positive feedback on how much this has improved the speed of onboarding content and updating metadata.
Last month we also released a new update, to streamline the identification and resolution of any data errors.
Now, when you bulk upload your Metadata file onto the portal and there are errors, this new feature provides you the Metadata file containing only the lines with errors.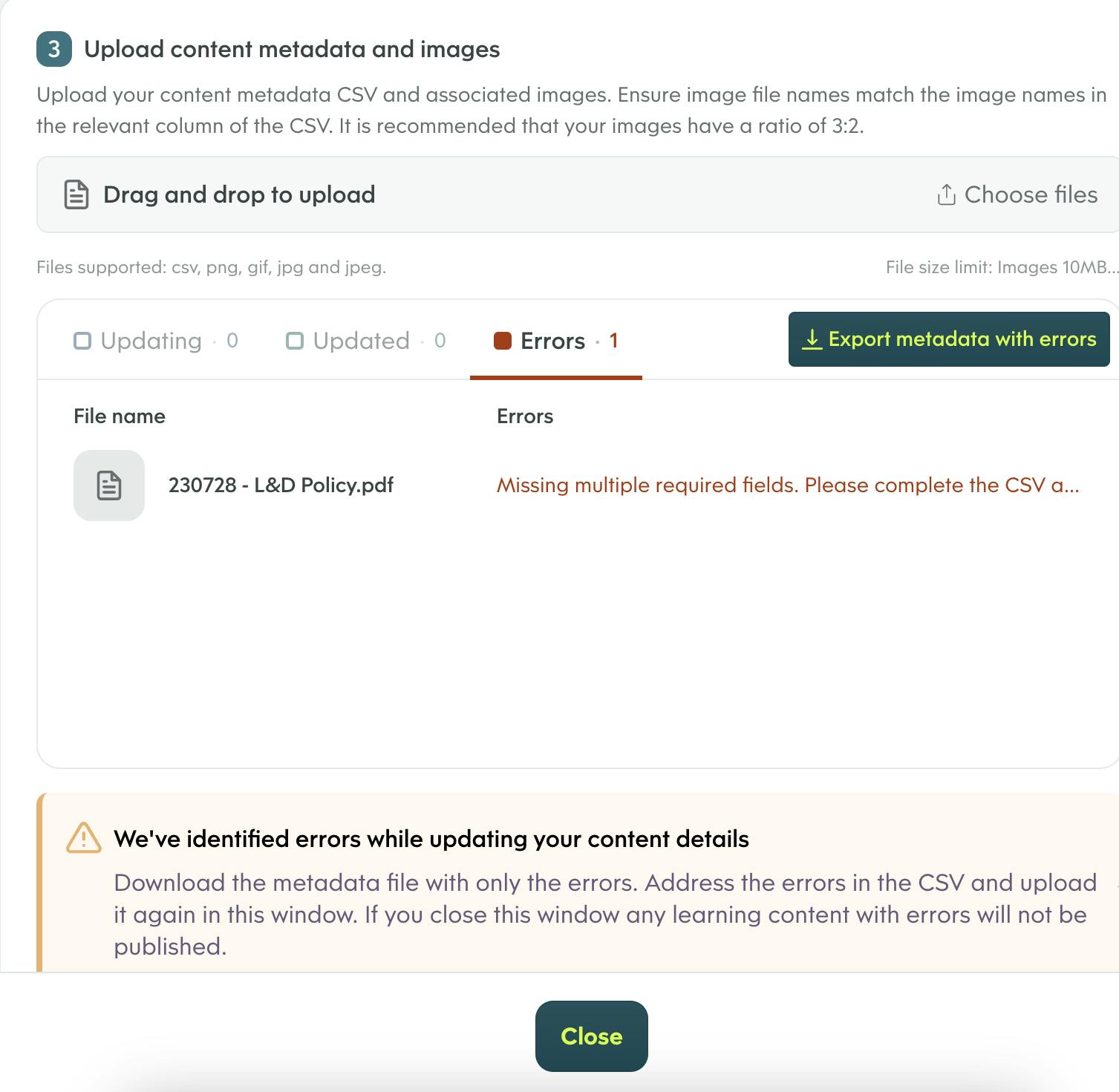 We have also updated the csv error export file, to identify directly within each row and column, where an error occurs.

There's a further guide to troubleshooting these errors, in our help centre here.