As another year speeds towards its end, we're looking back on the exciting updates, additions and improvements here at Go1. 
The Go1 Content Library 
Quality learning at scale 
Our focus this year has been on not only continuing to grow the scale of learning content, but investing further into expanding the quality and diversity of resources.   
Over 8,474 new courses added to the Go1 Content library.  
24 new learning providers from the US, Australia, the UK and India.  
Topics ranging from Content Technology, Health & Wellbeing, Engineering, HR and Health & Safety. 
Some of our key new content providers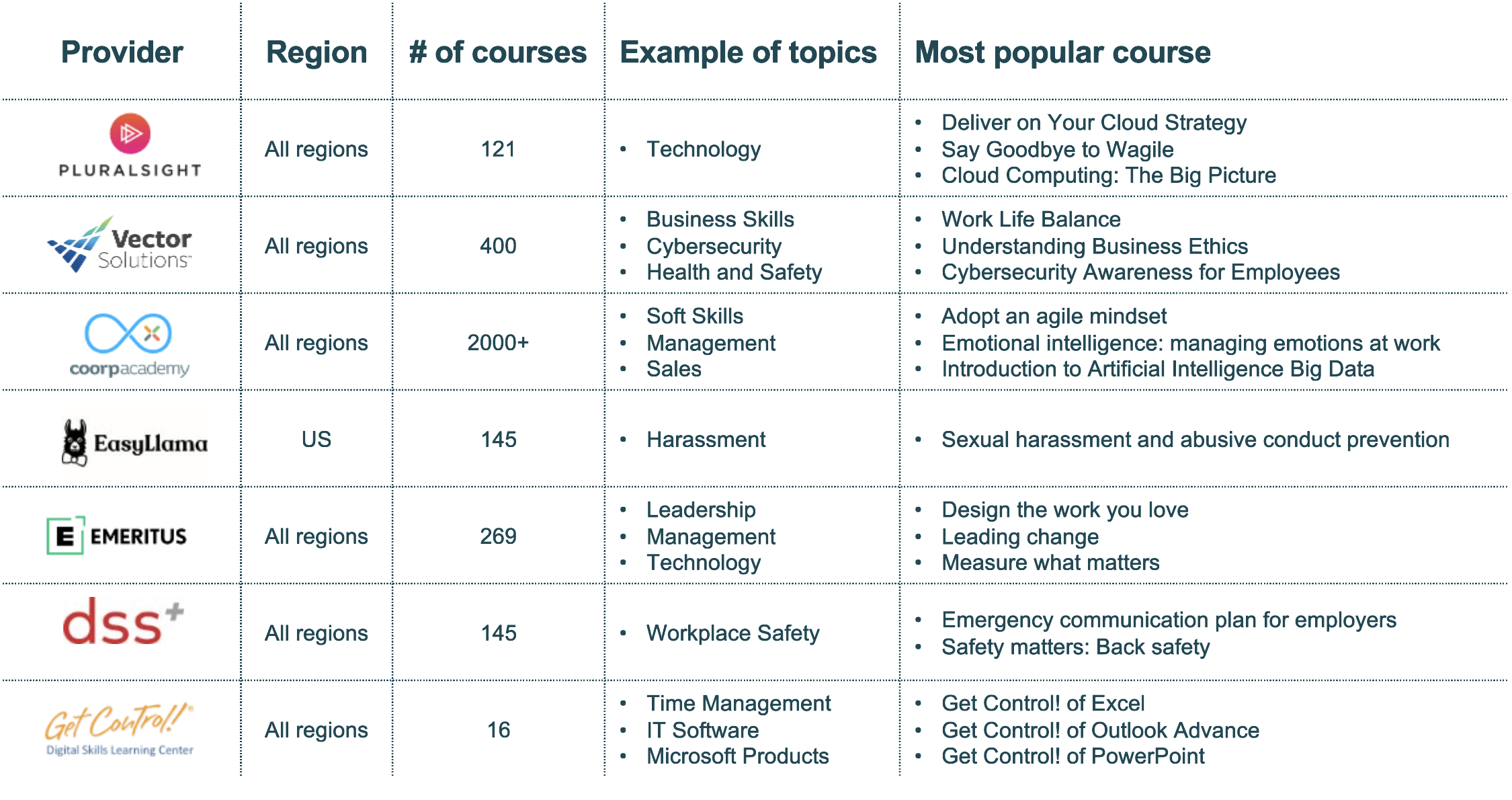 We also introduced a calendar full of curated learning playlists, the 12 Months of Learning Calendar, ready to roll out to learners all around the globe.  
Featuring regionally specific and key date aligned playlists, including:  
Celebrate Differences: Ensure a Diverse and Inclusive Environment  
Teamwork Makes the Dream Work: How to Build and Manage Better Teams  
Stay Safe at Work: Preventing Workplace Violence  
Elevate Your Sales Skills: Strategies for Selling  
Thrive Through Change: Change Management Essentials
The team at Go1 has enjoyed continuing to develop and enhance the Go1 content library for another year, and are already excited to share the changes coming down the line for 2023. Watch this space.