Think for a moment about your favourite streaming service, YouTube channel or blog.  What draws you to it? To ensure you keep coming back, there needs to be a range of content tailored to your preferences as an audience member. 
When it comes to online learning, the need for a variety of high-quality content is exactly the same, but this goes beyond satisfying consumer demands.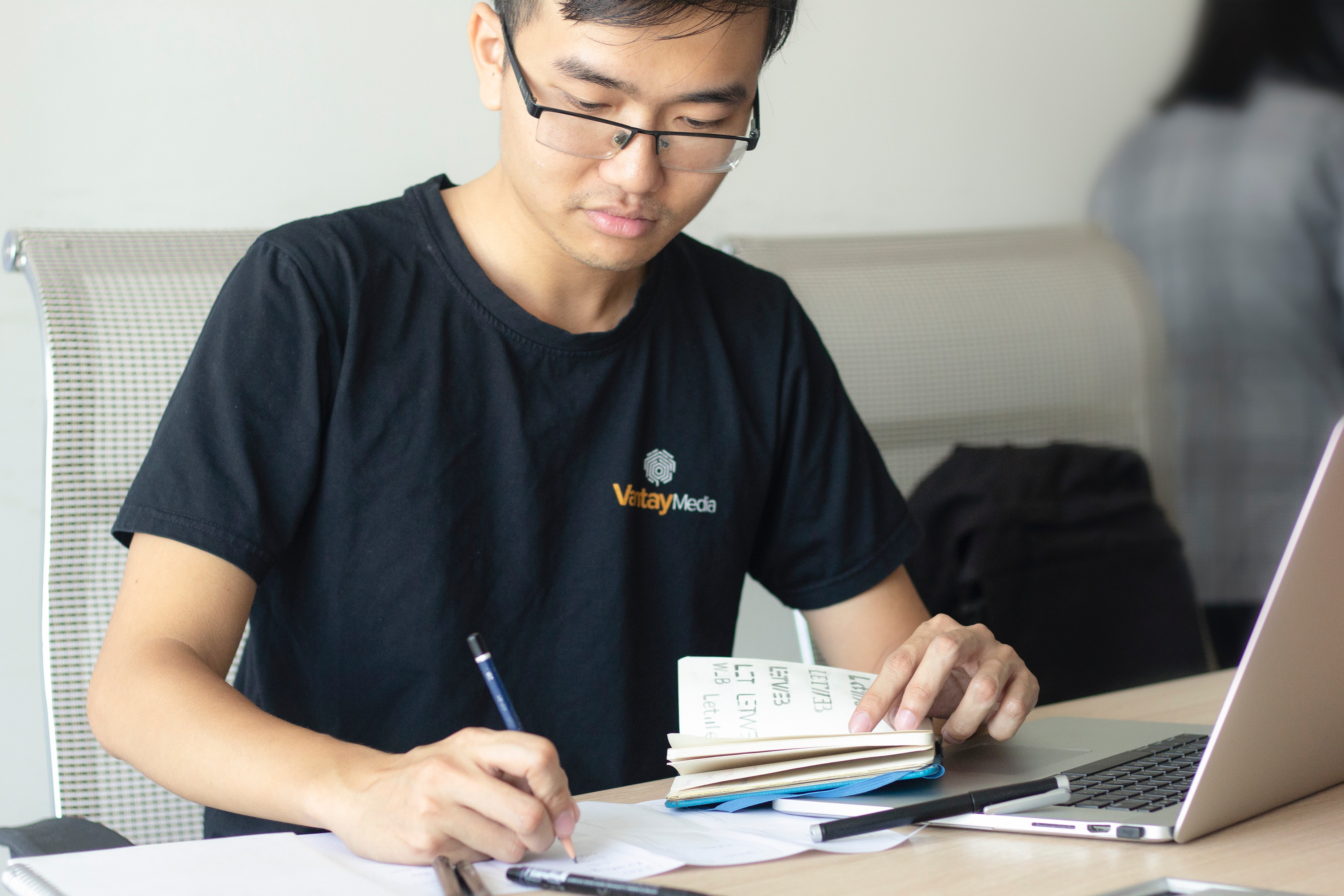 A selection of learning content and activities can be the difference between an engaging workplace learning experience, or your colleagues checking off yet another item on the growing to-do list.
With this in mind, let's explore why variety is a key element to engaging your colleagues in learning. 
The importance of variety in learning
Knowing what makes an online course engaging is the key to convincing your colleagues to take time out of their busy schedules for learning. When you provide staff with content they can really connect with, they are far more likely to see the upside, and this will create momentum. 
As part of this process, it is important to offer a variety of learning content. Here, we explain how you can use variety to make the learning experience more meaningful for your colleagues:
Engage participants using multiple types of learning experience 
Multiple types of learning experience are important if a participant is to remain engaged with learning content. 
For example, you might look for courses that include a variety of activity types. One part of a lesson might ask participants to watch a video and record their thoughts.  The follow up task might be to apply this new knowledge in the workplace and reflect on the process.
Learners also take on new information best when it is broken down into bite-sized chunks.  If the content you choose includes a range of tasks and activity types, it will definitely tick this box. 
      2.  Provide participants with the opportunity to use different thinking skills
 In order for a learning experience to be engaging, participants also need to use a wide range of thinking skills.  
Certain tasks will require more brain power from learners than others, and a good online course will ensure activities encourage different types of thinking.
For example, activities which ask participants to be more creative or to problem solve will be far more engaging and result in deeper learning. 
However, sometimes participants will simply need to recall facts.  This process is less engaging but necessary for certain topics.
All you need to remember when making a selection is that the best courses will include activities with a range of thinking skills.     
      3.  Appeal to different personality types and interests
Each of your colleagues will have different personality types and interests.  If you have access to a variety of learning content, you will automatically appeal to a broader range of people. 
Participants will also have the option to explore content at their own pace.  For example, if they are interested in the content covered in course A over course B, they can select that which is more relevant and interesting to them.  
      4.  Factor in a personalised learning journey
Personalising learning is the difference between content being engaging or boring.  Content needs to address an individual's learning needs as accurately as possible, and advancing technology is helping to simplify this process.
Some courses will do this better than others, or perhaps include features which enable you to integrate learning with platforms your workforce uses regularly.
Giving your colleagues access to a wide range of learning materials will help to make the process more tailored to their learning needs.
      5.  Create an authentic learning experience
The most useful learning experiences will be those relevant to your colleagues' professional context and aspirations. 
Many online courses include practical stories, which are particularly important for workplace training. 
If the learning content you select includes a range of practical examples and ways for participants to apply their learning in the real world, their experience is far more likely to be both authentic and useful. 
When a participant takes a course, they will also generate ideas and questions along the way.  With a variety of content to choose from, they can select material to explore ideas or thoughts as they pop up.
With Go1 Premium, you'll have unlimited access to a growing library containing thousands of learning resources, from top training providers around the world - all in one easy subscription.