While the pursuit of knowledge can be enough to motivate learners, the experience of learning online is about more than acquiring information from content. How the learner interacts with that content, the connection they feel to the material, and how engaged they are with the concepts are all factors designers need to consider.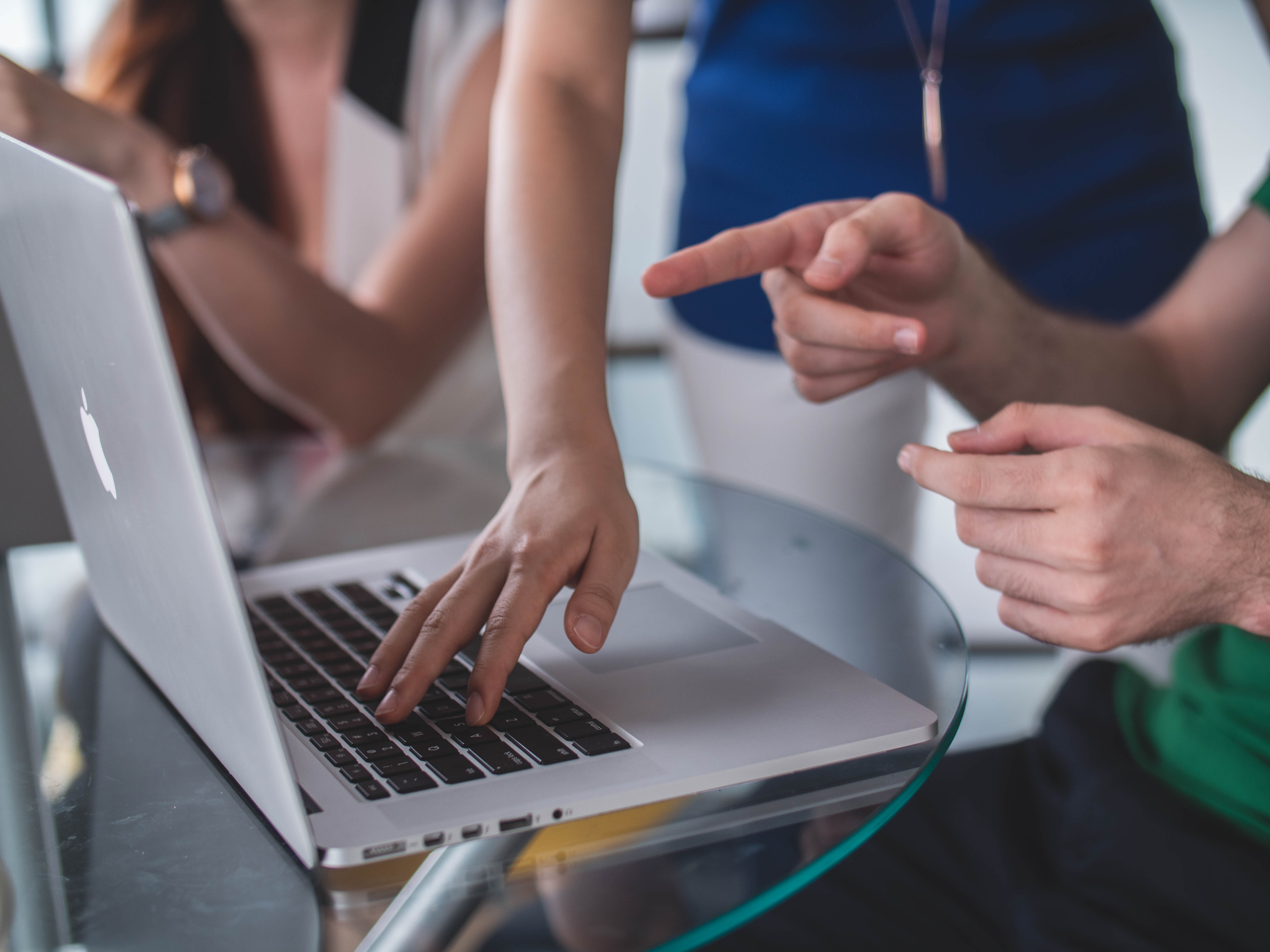 Human beings learn primarily through responding to experiences they have had. The task for course designers is to think beyond training sessions and to have the experience of learning in mind as they build courses. Ultimately, designers aim to meet each learners' needs and spark their interest.
What is Learner Experience Design?
Learner Experience Design (LXD) is concerned with how to achieve these goals. Based on the principles of User Experience Design, the purpose of LXD is to consider the learner experience in the design of training content. 
LearningExperienceDesign.com summarises LXD as:
a holistic, interdisciplinary approach.
a discipline built around principles and practices that expressly ensure the learning journey is enjoyable, engaging, relevant, and informative.
focused on both content and user experience.
focused on experiential learning.
human-centred in approach. LX designers must understand both the audience and their needs before making a start.  
realistic about the environment in which learners are participating. 
In this article, we are looking into how LX designers go from churning out repetitive modules to creating meaningful learning experiences for participants. 
Considerations for a seamless learner experience
With a learner-centric focus, LXD is primarily concerned with the user experience. For an online course to be successful, it needs to add value to both the learner and the organization by being usable, useful, desirable, accessible, and findable. The 'User Experience Honeycomb' helps to explain this: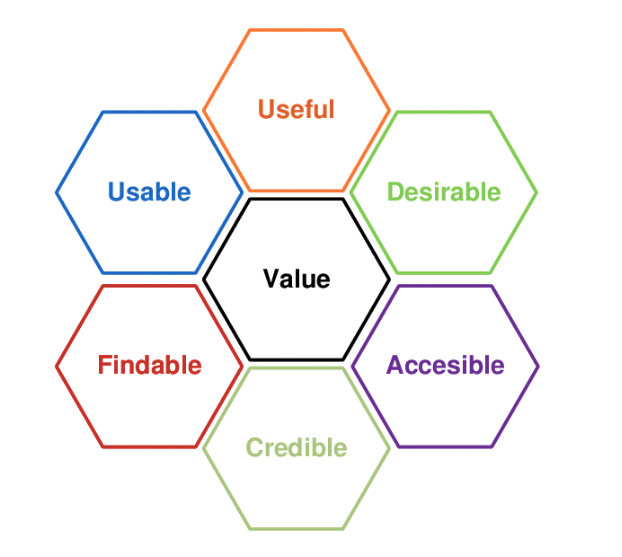 Image credit: Peter Morville
The additional task of the LX designer is to take the learner on a journey with the organisation. Companies want learners to feel invested in their vision, and learning is a great way to tell a company's story.
The Association for Talent Development explains that to be effective, learner experience designers also need to do the following:  
1. Recognize a need
Before beginning the design process, LX designers must understand the needs of learners and their organization. Personalized design is essential where the goal is to add value. 
One way learning designers can do this is to identify learning objectives for each lesson on a course they are making. With clear learning goals in mind, designers can use elements and tools to ensure that learners can meet the objectives, and enjoy the experience along the way.
2. Go deeper to develop skills or expertise
It is also essential that LX designers understand how learners develop the skills or expertise necessary for their roles. Depending on the industry they work within, they may have the knowledge required to create course content. However, they might be designing for an organization whose needs lie outside their expertise. 
In this case, learning designers will work closely with learning and development professionals to create course content that is both relevant and useful to participants.
3. Build learning into the flow of work, without participants having to jump through hoops (multiple sites, programs, logins, passwords)
The fewer steps learners have to take to engage with content, the better. Each new window they have to open, or new platform they move to, slows the pace of a lesson, which is vital to learners remaining engaged. If designers can work with tools to make the content flow seamlessly, the learning experience will be far more authentic and enjoyable. The aim is to avoid it becoming too clunky or technical
4. Allow for interactions with real people (experts, peers, instructors) in a coherent way
Although it can be a challenge for LX designers to build in opportunities for social interaction when creating online learning courses, communication is an integral part of learning. According to the 70:20:10 theory of learning and development, 20 percent of understanding comes from participants talking to each other, asking questions, and generally engaging with each other.  
With this in mind, learning designers must consider how to include opportunities for interaction coherently. Participants can either engage with experts, their peers, or instructors - it doesn't matter as long as they have opportunities to interact. There are several ways for online learners to communicate, including discussion boards and setting activities away from the desk for learners to complete. 
5. Include higher-order Bloom's Taxonomy activities that involve practice, application, and reflection
 LX designers also need to have an awareness of the types of thinking skills they can ask learners to use. With knowledge of Bloom's Taxonomy, designers can encourage participants to engage in a range of activity types. 
For example, higher-order thinking skills, such as application, reflection, and creativity, make for a far more engaging learning experience and help participants to develop a broad range of applicable skills.
More than ever, in the digital era, employees are required to use their knowledge to create, innovate, or design to add value. If they receive training on how to develop these skills, the learning will be all the more valuable.
6. Not only consume things created by others but also personalize those resources into actionable insights that become uniquely theirs
For an online learning experience to be engaging, it must go beyond merely asking participants to consume content created by others. If all learners are asked to do is watch videos and read articles, they could easily do this in their own time.
An excellent online course will set activities for learners to complete, which are unique to them and their role. They will enable the participant to be creative and take the initiative. 
For example, if designers create a course focused on better communication in the workplace, they could ask learners to test out a new communication tool they have picked up during a lesson. The aim might be to try out the new tool three times during their working week. They might then ask the learner to reflect on the process, either by writing down their thoughts or speaking with a line manager or learning and development professional. 
A one stop shop for all things training, Go1 makes it easy to compare the best training options available, and find the right resources for your professional development, compliance and business training needs.