When it comes to working in the healthcare industry, employee training is key.
Whether you're working in practice management, health administration, patient support, or medical reception, having the right knowledge and training is crucial.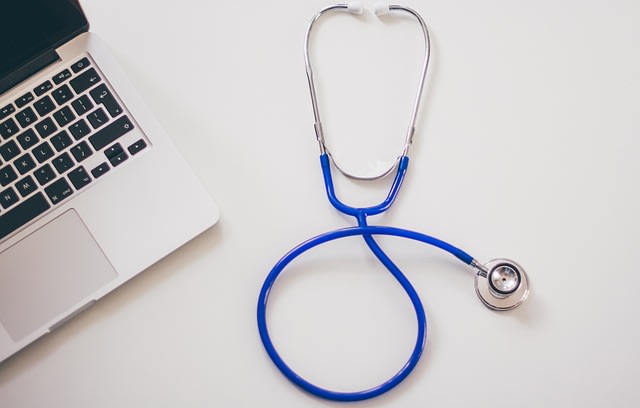 In such a fast-paced and high-pressure work environment, employee performance has a direct impact on patient wellbeing, with poor performance being the difference between life and death.
That's why healthcare employers need to make sure their workers are receiving ongoing and high-quality training. So, how do you ensure each team member has the adequate skills necessary to perform their job?
Here's what you need to know about training in the healthcare industry.
Save time and money on employee training
One of the downsides of traditional classroom training for is that it takes healthcare employees away from the workplace – and their patients.
So what can you do to make sure all staff are properly trained, without taking them off the floor or reception desk? The answer is in online training.
Anyone working within the healthcare industry will need to make sure that all their relevant certifications and training are kept up-to-date. eLearning offers a convenient solution for employers and employees, with all training modules and materials available on the user's computer, tablet or smartphone.
This means staff can complete their training at a time and place that's convenient for them, around their busy work schedule. And for employers, it means saving money on trainers, facility hire, travel, and other costs generally associated with employee training.
Increased collaboration and knowledge sharing
Adrienne Erin, writing on the benefits of eLearning for the healthcare industry, raises another important point.
By using an eLearning platform for staff training, you'll be establishing a database of information, that healthcare employees can continually refer back to.
As Erin explains, "they may have remembered that they read something about the topic in one of the modules, but not remember the details of it. Within minutes, they can log into the system, go to the module and find the answers they need. Most eLearning systems also have search engines that can be used to find information."
Online learning platforms also enable staff to collaborate and share knowledge, helping to create a positive learning culture within the organisation. In this way, the platform can be used as a kind of 'message board' to house important news concerning the workplace.
Whether you're using online training to onboard new employees, or to provide existing staff with regular ongoing training, you'll be keeping company morale high, making each team member feel part of the organisation and as though you are invested in their professional development and career.
Online training for healthcare workers
As you can see, online training is one of the easiest and most effective ways to help hospital and healthcare workers improve their skills and service levels.
Online courses provide employees with the professional development they need, with a wide range of resources available to train both new and already-established staff on a variety of healthcare workplace subjects.
Whatever your role, online training courses provide employees with improved skills in key areas such as professional development, expert patient care, effective decision-making, and workplace ethics.
Go1 hospital and healthcare training
The Go1 platform offers a number of online courses specifically designed to provide training for employees working in the healthcare sector – across practice management, health administration, patient support, and medical reception.
Online courses can also help staff learn how to handle and manage workplace stress. While all industries have their own unique challenges and pressures, staff working in the healthcare sector are at particular risk of burning out. It's very important that workers know how to look after themselves, so they can continue looking after their patients!
Ready to take a look at the healthcare training courses Go1 has to offer?