Proven Methods for Improving Your Training
If the second half of 2018 is anything like the first, the number of people who take advantage of online training courses will reach new heights. When it comes to eLearning, top educational experts agree that the remainder of 2018 will see significant growth. When comparing 2017 to this year, it is evident that more people want to participate in Internet learning opportunities.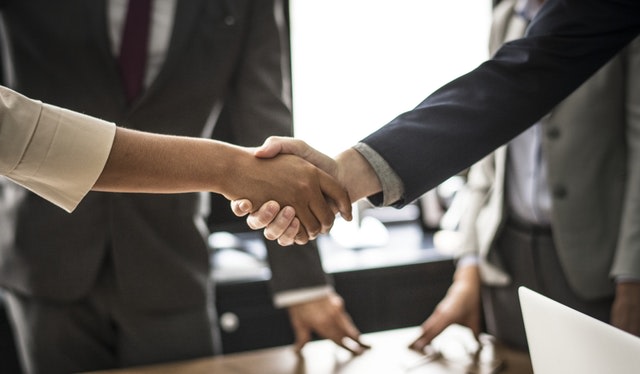 Of course, it is essential that you take the right training courses, offered by a source that you can trust. Go1 has become the hub for superior-quality courses for individuals interested in learning new things or honing existing skills. In fact, it is the number one source for upskilling, as well as educating you and your staff on various compliance topics.
One thing that makes this source unique from others is that industry experts develop and often, present the courses. That means for every topic, especially compliance issues, you learn from the best. You can start learning to become an inspirational leader today by going through a seamless enrollment process. With that complete, you can then log in to the Go1 Premium website and start taking whatever training courses you want.
Although you can select from an abundance of topics, when searching for those deemed the best for government entities and positions, three, in particular, stand out.
1.     Skillboosters – The Diversity Challenge
As you might already know, diversity is the celebration of different values and show of respect for others in the workplace, whether the owner, a manager, or co-workers. Respect should even extend to others who are connected with the government agency where you work, including contractors and vendors.
You can complete The Diversity Challenge training course by dedicating just 1 hour of your time and using a computer system that has Flash Player 8 or higher installed. With those two things, combined with a desire to learn, you will gain tremendous insight on how to embrace diversity instead of fighting it.
Although this 1-hour online session covers many different topics, it focuses on a few specific factors. For starters, the presenter offers an easy-to-understand definition of the word, "diversity." The expert also addresses the benefits of a diverse workforce, viable methods for actively supporting diversity at work, the key to managing diversity in the workplace, and methods for developing diverse products and services.
Also covered in this training course are the reasons behind instances of harassment and discrimination, and how to identify and remedy them. Wait, there is even more. Probably one of the most critical aspects of this course involves learning the proper way to eliminate unhelpful filters during the recruitment process. With that, you can select the right talent for your agency.
By investing just 1 hour of your time, you will gain an entirely new appreciation for diversity and how it plays a vital role at work. Through this course, you can then train others. Although the best time to introduce and support diversity at work is immediately after hiring someone, you can still offer classes or documentation to your existing employees. Ultimately, everyone has the same information and understanding.
When applied, you can expect to see improved employee morale, fewer internal conflicts, and a smoother operation overall. Not only will your workers enjoy a healthy environment but from their improved attitude and behavior, your customers will find it more satisfying to do business with your government agency.
2.     Skillsoft – Facing and Resolving Conflict in the Workplace
While it would be nice to think that everyone in your business gets along, the truth is that your agency, like many others, probably has some level of conflict going on. Even a small amount of discord would create chaos in the work environment, which will eventually trickle down to the customer's experience.
Even if you are one of the fortunate businesses where everything runs smoothly, you will benefit significantly by taking an online training course that focuses on facing and resolving workplace conflict. Instead of turning a blind eye to potential problems, you will learn how to identify issues and resolve them quickly, thereby preventing a more serious situation from developing.
Sometimes, conflict is nothing more than two people with different ideas or opinions. Other times, it reaches the level of harassment and even bullying. For your government agency to thrive, there is no room for conflict of any kind or on any level. As someone in a position of leadership and authority, it is your responsibility to know what to look for that constitutes "conflict," as well as the appropriate way to deal with it early on.
3.     Skillsoft – Being an Inspiring Leader
Does the phrase "lead by example" sound familiar? The fact is you want a team that performs at a high level, engages the customer, and produces results. For you to accomplish those goals, you need to become an inspiring leader. You may not realize it, but your employees watch everything you do and say, good and bad. The best leaders, regardless of the type of government agency, know how to inspire their teams through integrity, character, and credibility.
Instead of wishing you could be more inspirational to your employees, do something about it. With multiple online training courses from a respected source, you can learn how to create a strong community within the workplace and share your vision of success with your employees.
With this particular course, you will learn how to become an inspiring leader. This covers many different topics, including building character, adopting or honing the correct traits and behaviors, and what your role as an inspirational leader entails. Through clear leadership, credible actions, and persuasive messages, virtually anything is possible. Remember, when using the right tactics, your inspiration becomes infectious.