Looking to develop your UX skills and gain a better understanding of user experience?
If you're a UX designer, you'll know how important it is to keep your design skills up-to-date and relevant to the industry. One of the best ways to continually develop your knowledge and skills is through eLearning, with loads of great training courses for UX designers available online.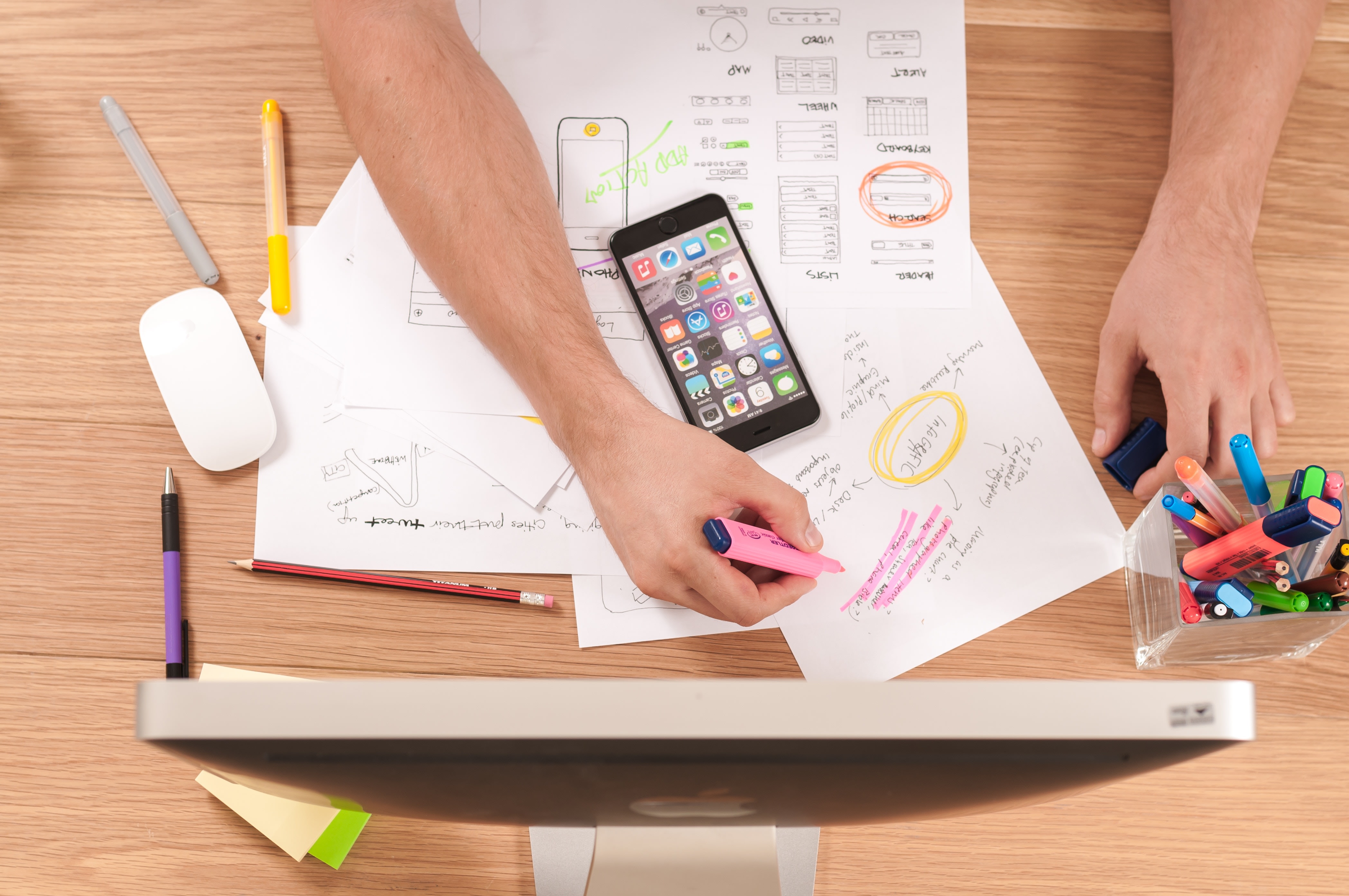 Whether you want to learn more about user profiling and personas, or explore the world of mobile app design, you're sure to find an online course that fits your objective. To get you started, here's our pick of the bunch – a selection of 5 of the best eLearning courses for UX designers.
UX Design for Web Developers
Kicking off the list of online courses, UX Design for Web Developers is a good starting place for understanding the principles and best practices of user experience.
Presented through video, this is a course for web developers who are looking to develop a deeper understanding of user experience – including why we need UX and how UX came to be. You'll learn more about tools and techniques you can use to create better user experiences and interactive web design.
As you explore UX methodologies, you'll develop the fundamental skills for designing a mobile-friendly website and structuring a website content strategy. Learn how to:
Build a website structure, keeping in check user flows and sitemaps
Exploit wireframes and build a solid one for responsive web design
Get to grips with UX best practices and incorporate them in your web design
Learn how to build a clickable wireframe prototype to enhance responsiveness
Upon completion of the course, you'll have a finished website plan, ready for user testing and feedback.
UX Design Techniques: Creating Scenarios and Storyboards
This one is probably best for people who are already working in a UX design role, and who already have a good understanding of user experience best practice.
The Creating Scenarios and Storyboards course offers an in-depth look at the importance of scenarios and storyboarding to UX design. Both of these elements are vital for web designers, as they allow the designer to see how things will play out in a real environment.
Through this eLearning course, you'll learn how to write scenarios and create engaging visual storyboards. These skills will help you map out ideas about what users need to complete day-to-day tasks and workflow, making your website designs far more effective and user-friendly.
Mobile UX Design Process: Create a Successful App
Want to know how to create apps? This course will give you the mobile app design skills you need to succeed in the competitive world of UX.
With Mobile UX Design Process, you'll be adding a highly valued skill to your CV, enabling you to prototype, generate and test apps directly on your phone. Throughout the course, you'll gain an understanding of what makes a positive mobile experience for users.
You'll create a native iOS App, starting from the ideation process, moving on to drawing ideas and wireframing a basic concept. You'll explore adding new elements and complex interactions to reach the result and experience you're looking for.
UX Design Techniques: Creating Personas
Another from the UX Design Techniques series, the Creating Personas course will show you how to create for the users you care about most. Personas are used in UX to help establish a picture of the exact customer you're designing for. This way, your whole team will have the same person and goal in sight, as they develop the site, app or product.
This course challenges you to think about who you are developing for and exactly how they will use your design. You'll be shown how to collate and interpret user data from site visits and interactions, to create effective personas.
By taking the time to learn how to work with personas, you'll be able to improve your UX skills, and design in a way that's far more coherent and focused.
Building and Maintaining Your UX Design Portfolio
Last, but not least – we'll leave you with this cool course. Because while it's obviously vital to keep developing your skills in UX design, it's also important to know how to showcase these skills.
With the Building and Maintaining Your UX Design Portfolio course, you'll learn how to make sure your portfolio stands out from the competition. You'll be shown all the different elements that combine to make a strong UX portfolio and how to incorporate storytelling into your presentations.
Worried that you don't even have a portfolio to begin with? Don't worry, this course will help you get started on that, with tips for creating your first portfolio – even if you're new to a UX role and are just starting out in your career!