In the past 12 months, one in five Australian employees have reported that they have taken time off due to feeling mentally unwell. 
On top of that, many employees do not actively seek support through their workplace because of a lack of policies, procedures and practices to support mental health … or, they don't know these resources are available.
We know that starting a conversation by asking "Are you ok?" can change, and even potentially, save someones life. But how do we keep the conversation going? How can workplaces provide support and create safe spaces, so that their employees can feel more comfortable raising their concerns and reaching out when they need to?
In today's article, we will explore what you can do once the conversation around mental health has started, and offer advice to help anyone approach it with a little more confidence.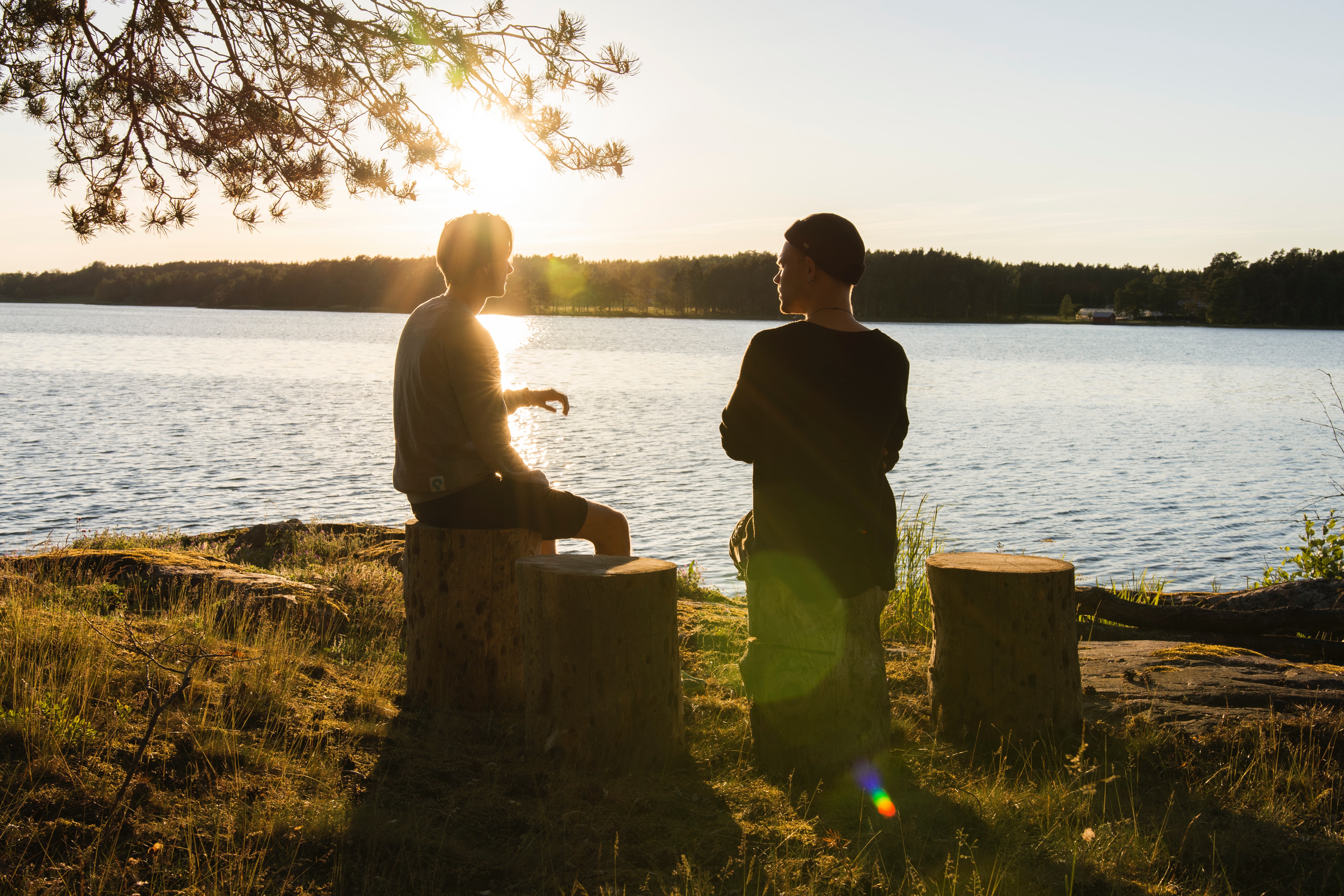 A conversation can change a life
We can all make a difference in the lives of those who are struggling by having regular, meaningful conversations about things that matter.
If you're looking for information on how and when to ask R U OK?, the R U OK? organisation's website is well worth taking a look at. This free course created by Allara Learning is also an excellent place to start. 
This year, R U OK? is asking all Australians to learn what to say if someone in their life says they are not OK, which aligns with the theme that 'There's more to say after R U OK?'. This message focuses on building confidence and skills in people so they know how to navigate a conversation with someone in their life who is doing it tough.
While you don't have to be an expert to keep the conversation going, when someone says they're not ok, knowing how to proceed with that conversation can make them feel supported and get access to the help they need. 
If you find yourself in any of the following scenarios below, here is some advice on how you could respond:
1. They just brushed it off and said 'they're fine'
It is important to acknowledge that some people might not be in the right place to talk. They might be busy, they might not be ready, or they might want to open up to someone else. Whatever the case is, don't criticise them. Tell them you're someone they can talk to if they ever need to or suggest other people that they may prefer to talk to. At the end of the day it is their personal choice to talk about it or not, and you should never put pressure on them to open up. 
💡 Course suggestion: Warning Signs – iAM Learning 
This short course is designed to help you recognise key 'warning signs' in yourself and others so that you can take appropriate action.
2. They opened up to you but don't need help or guidance 
In this scenario, it is important to recognise and validate how they are feeling - everyone's experience is unique. Building trust is important so keep what they told you private (unless they're at risk of hurting themselves or someone else). Stay in touch and actually be there for them when they may reach out to talk about it again. Genuine care and concern can make a real difference. 
💡 Course suggestion: Stress, Anxiousness and Anxiety - ViaUp
This course empowers your organisation to identify and address the causes and symptoms of anxiety by providing them with the tools they need to make meaningful and positive progress.
3. They opened up to you and are asking for help and guidance
In this scenario, check your understanding of the situation and what you might be able to do to help. Reassure them they are not alone and there is hope that things can get better. Help them explore their options for feeling better. 
If someone's been really low for more than 2 weeks - or is at risk - please contact a professional as soon as you can.
💡 Course suggestion: Support Networks - Mental Health Movement 
This topic will provide you with an understanding of what a support network is and the different types of support networks available. 
4. You weren't in the right headspace for the conversation
We do our best to be prepared however sometimes we get more than we bargained for. When you are supporting someone with mental health issues it can become overwhelming so remember to look after yourself too, and seek support when you need it.
There are many resources available to help break down any fears or concerns someone might be feeling when approaching a meaningful conversation with a family member, friend or workmate who might be doing it tough. The below websites offer further advice on how to approach these difficult conversations:
Enabling mentally healthy workplaces
Previously on the Go1 blog, we have taken a look at the steps you can take to create more open and positive conversations about mental health in the workplace. 
While R U OK? Day is indeed just one day a year, it's about promoting conversation and openness about mental health all year round.
An effective way of equipping employees with the skills and knowledge they need to manage their own mental health and support others in their workplace is through providing mental health training for staff.
Here at Go1, we are committed to continuing the conversation and breaking down the stigma around mental health. That is why we have curated a selection of resources designed to protect employee mental health and promote mentally healthy workplaces. This will be available for free from the 1st of September. We will also be running a series of webinars and activities in October for Mental Health Awareness Month - so stay tuned.   
Please remember, if you are experiencing significant distress, please reach out to Lifeline 131 114 or Beyond Blue 1300 224 636. If you, or anyone you know, is feeling suicidal you can also call the Suicide Call Back Service 1300 659 467 for immediate support. 
For more insights, be sure to subscribe to the Go1 newsletter to stay on top of all the latest L&D trends. Or, you can book a demo today to find out how Go1 can help with your team's learning needs.