Which awesome content partners have we added to the platform?
Lynne Cazaly specialises in guiding individuals and teams to embrace innovative and improved approaches to thinking and working. With a reputation as an esteemed international keynote speaker and a recipient of multiple awards, Lynne also brings extensive experience in personalised mentoring, and comprehensive group and team training in both virtual and in-person settings.
In this course, Lynne illuminates the global shift occurring across schools towards more effective practices. She underscores the relevance of this shift for educators. By participating in the learning, you will understand how to overcome, overwhelm and overload to become more productive, creative, collaborative, and effective.
Little Earthies passionately empowers individuals and groups to implement ecologically sustainable practices in schools, homes, and communities, fostering positive environmental impacts at local levels. Their inclusive approach builds capacity for responsible resource management and sustainable productivity while inspiring connections with the natural world. Their online course delves into Pope Francis' Laudato Si' encyclical, which highlights the imperative of addressing ecological crises. Gain insights into integral ecology for personal and professional growth and access practical resources to drive change within your school and community.
Lisa, a dynamic author, educator, and consultant, collaborates with schools to enhance literacy practices, drawing from extensive experience with students and teachers worldwide. Her love of storytelling, exemplified by her own TV series and radio program, underpins her belief in the power of narrative to foster empathy and community. The Writer's Notebook identifies the transformative potential of creative exploration and idea generation and provides practical strategies to integrate into your teaching repertoire.
Which great content partners are coming soon to EC Premium?
TeachThought is driven by a mission to revolutionise education by fostering the development of forward-thinking educators. Dedicated to pioneering innovation within K-12 education, TeachThought functions as both an idea and a brand. This mission is actively pursued by promoting advanced pedagogical approaches and global collaboration with various organisations. Their upcoming course centres on project-based learning, exemplifying their commitment to progressive teaching methodologies.
This month's Featured Playlist
Our Featured Playlists are included in all schools' Learning Hubs and are a great way to see a variety of high-quality content from different providers, all with just one click.
In our schools, we collectively bear the responsibility of cultivating a workplace that exudes warmth, efficiency, and enthusiasm. An environment where collaborating with individuals who share the pursuit of personal and professional excellence serves as a catalyst for reaching greater heights. School Workplace Skills for Everyone is a playlist designed to embolden your career journey. Whether you're delving into strategic planning, refining interpersonal abilities, optimising meeting management, honing software proficiency, or mastering time management, there's a resource included that is tailored to your needs. 
School spotlight
Rutherford Technology High School can be found in the city of Maitland in New South Wales, Australia's Hunter Region. With around 1,200 enrolled students, the school is dedicated to helping each student realise their full potential, emphasising values like Respect, Responsibility, and Commitment. Rutherford is our newest addition to the EC Premium platform, and they're rolling up their sleeves to develop pathways for staff development through EC Premium that'll support targeted learning when and where it's needed the most. So, a big shoutout and a warm welcome to EC Premium Rutherford Tech! 
Team member spotlight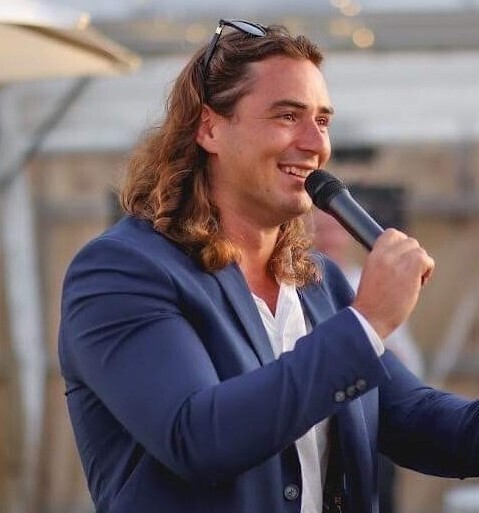 Joe is an Account Executive at EC by Go1. Having been with Go1 for over five years, Joe has a strong understanding of the product with effective experience in aligning with the needs of our schools and partners. He has worked across various teams at Go1 and brings a wealth of knowledge in the education sector. Joe holds a degree in Business Management and his favourite subject at school was geography. Fun fact: Joe is the undisputed table tennis champion in the office!
For more insights, subscribe to the Go1 newsletter to stay on top of all the latest L&D trends. Or, you can book a demo today to find out how Go1 can help with your team's learning needs.