Are you looking to enhance your teaching practice and empower your students? This month, our newest courses on restorative practice, creative writing, and English language teaching will prepare you to succeed in the literacy setting and create meaningful relationships in the classroom.
Join Marg Thorsborne as she transforms negative emotions into cooperation, improving job satisfaction, morale, and productivity in schools. Learn how to cultivate positive relationships with students and staff and create a thriving school community.
Dedicated to empowering young minds in under-resourced communities, Story Factory's mission is to instil confidence, foster creativity, and develop writing skills in young people. With engaging activities, innovative observation tools, and practical tips, you'll be sure to spark your students' imaginations and fuel their passion for writing.
Revolutionise your English teaching practice with Language Fuel's extensive course library as they provide accessible, engaging, and expert insights from English teaching professionals across the world. 
Which awesome content partners have we added to the platform?
Marg Thorsborne's innovative approach to teaching and leading ensures that everyone in the school community feels valued and supported. We're thrilled to announce a new short course, Introduction to Restorative Practice. This course has been designed for teacher practitioners and education leaders seeking to gain an understanding of restorative practice, including the 'what', 'why' and 'how'. With Marg's extensive knowledge, teachers will learn how to cultivate positive relationships, boost productivity, and ignite enthusiasm in their school.
Story Factory's new course, Teaching Creative Writing in the Classroom, will immerse you in the world of creativity in K-12 education. Focussing on the 'creative' in creative writing, this course offers a plethora of fun, engaging activities that stimulate the imagination and get students writing. Discover how creativity can be used to enhance literacy growth in the classroom and learn how to use innovative observation tools designed to track creativity. Be inspired with suggestions for developing new creative writing activities that capture the imagination and fuel students' passion for writing.
Language Fuel are the pioneers of on-demand professional development for English language teachers. They scour the globe to find the foremost experts in the field of English teaching to add to their curated collection of practical, bite-sized courses, which provides teachers with the tools they need to succeed in the classroom. Take advantage of their robust library, with five new courses added every week!
Which great content partners are coming soon to EC Premium?
SVA (Student Volunteer Army) is a leading charitable organisation that empowers young people to become the next generation of volunteers. They are proud to offer a new course designed to inspire and educate teachers and students on the importance of volunteering and how to get started in their communities. With SVA's guidance, participants will learn the fundamentals of volunteering, including how to identify opportunities, engage with community partners, and make a positive impact in their surroundings.
Lisa Keskinen is an experienced author, speaker and education consultant who has worked with thousands of students and teachers globally to enhance literacy teaching and learning. She produced her own TV series, Writer's Notebook, and co-hosted a weekly radio program, Stories, Songs and People's Voices. Her new course is inspired by Writer's Notebook and focuses on using stories to strengthen students' literacy skills and promote positive social and emotional learning.
Dr Alison J. Mello of Mello Maths is a seasoned education professional with over 25 years of experience in the field. Her work as a classroom teacher, math specialist, and assistant superintendent, along with a doctorate in Educational Leadership, has equipped her with the knowledge to develop practical strategies for teachers and school districts. Alison's new course covers effective differentiation using small flexible groups to meet the needs of all learners.
A snippet from an EC Premium course
Check out a short preview of The Power of Inquiry by Kath Murdoch, a renowned educator, consultant, and writer, who has been working with teachers and students worldwide for over three decades. Kath's course is designed to help teachers implement inquiry-based learning as a whole-school initiative. The course is most appropriate for students in Kindergarten to Year 8, and it will equip teachers with the knowledge and skills to engage their students in authentic learning, problem-solving, and critical thinking.
This month's Featured Playlist
Our Featured Playlists are included in all schools' Learning Hubs and are a great way to see a variety of high-quality content from different providers, all with just one click!
We invite you to explore our range of courses on classroom behaviour management, designed to assist you in re-establishing control in your classroom. With practical strategies at your disposal, you will be equipped to cultivate a positive and productive learning environment.
This playlist offers comprehensive training on mastering effective discipline, implementing procedures, and utilising engaging strategies to ensure successful classroom management. We delve into topics such as PBIS, multi-tiered systems of support, and restorative classrooms, while exploring the science of learning to gain a better understanding of how to support your students.

Team member spotlight
Glenn brings a decade of schoolteacher and leadership experience to the EC team, with a particular depth in the Catholic system. He has been a program lead on learning design projects for clients including the Academy (VIC), Professional Learning Institute (TAS), and schools across NSW. He is currently studying for his Master of Educational Leadership at Australian Catholic University.
Fun fact about Glenn:
Glenn has the most tattoos in the EC team (just).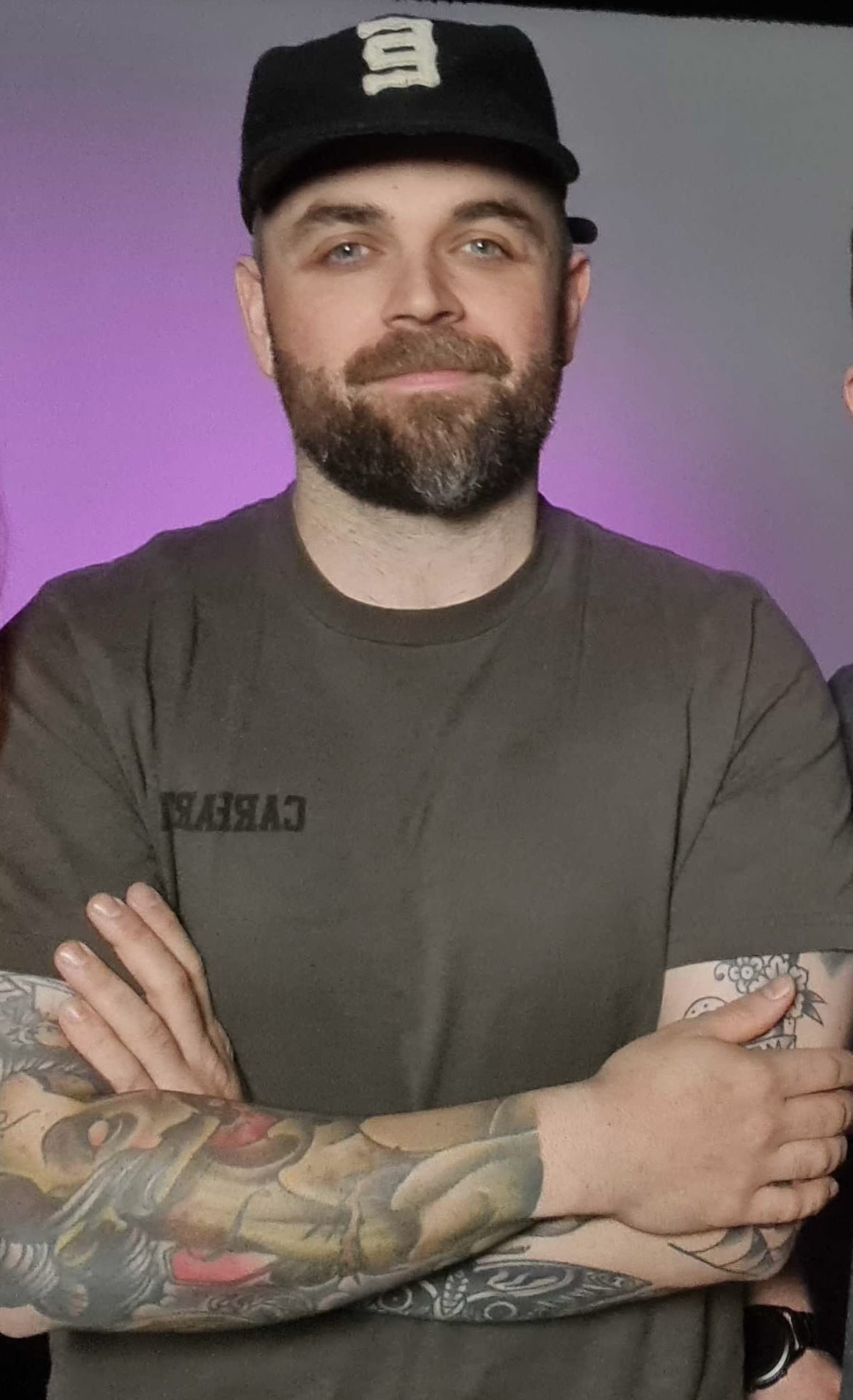 School spotlight
St Francis Xavier College is a multi-campus, co-educational Catholic school in Melbourne that offers outstanding Catholic education for high school students.
Glenn is currently working with St Francis Xavier College to deliver an emerging leaders program across their three campuses. The program is designed to support new leaders and equip them with practical, evidence-based skills to support their leadership development. He also works with the senior leadership team to create bespoke online learning modules for staff induction, compliance, and pedagogy.
For more insights, subscribe to the Go1 newsletter to stay on top of all the latest L&D trends. Or, you can book a demo today to find out how Go1 can help with your team's learning needs.