Technology in schools! What could go wrong?
Though technology is often a cause for concern, many educators are at the forefront of future thinking: implementing devices to benefit their students…and their own work productivity as well.
With these amazing courses, you will be coding like a master, implementing technological devices to assist with accessibility in the classroom, and even blasting through spreadsheets and emails to decrease administrative tasks and enhance your quality teaching time.
Which awesome content partners have we added to the platform?
Microsoft has thoroughly entered the education space, with interactive courses and curriculums to support educators in becoming adept at implementing programs to enhance their daily work lives. We have over 50 educator courses from Microsoft which cover topics ranging from student engagement during online learning, to implementing Minecraft as a tool in the classroom. Uncover a digital transformation and undertake professional development which will boost your technological confidence at school.
Coding isn't as scary as it seems! Learn how to begin coding, then teach your students. Zenva makes learning coding simple, and they have recently uploaded ten courses for teachers on Python, Pixel Art, Scratch, Excel and JavaScript. You will learn, and teach, real industry skills by building games, apps and websites.
Steven Kolber is a secondary English teacher who uses technology, instructional video and assistive technology in his teaching as much as possible. In his video series, he unpacks how to implement devices to assist in student engagement and technologies including read-alouds and captioning services to make learning more accessible. He even outlines the best techniques to use technology to improve the productivity of teachers: get yourself a stylus and clear your inbox!
Which great content partners are coming soon to EC Premium?
Amplify Music Education is democratising music education so that ALL teachers have the confidence to teach music in the primary classroom. This course provides hands-on activities to try in the classroom immediately, without instruments needed, as well as simple tips and tricks for getting creative in teaching music.
Orenda Learning is a pioneer for service learning. They are delivering an online program called Be The Change, with a focus on global citizenship; their mission is to enable young people and communities to connect, collaborate and learn together. With a robust service curriculum, engaging lessons and a selection of carefully curated resources, this course will support teachers and young people to learn everything they need to know about engaging wholeheartedly in incredible service experiences.
Experimentary is a new way to experience science; it's online and hands-on. Hosted by TV presenter and former CSIRO scientist, Dr Rob Bell, the Experimentary courses are filled with engaging teacher professional development, curriculum-based science experiments, lesson plans and reporting tools.
A snippet from an EC Premium course
Check out a short preview of Tracey Ezard's school leadership course, Ferocious Warmth, based on her newest book!
Our Featured Playlists are included in all schools' Learning Hubs and are a great way to see a variety of high-quality content from different providers, all with just one click! 
This month, we are featuring a playlist to support the wellbeing of our students and young people. In this playlist, hear from a variety of experts in the wellbeing field. Whether it is developmental psychology for the early years, wellbeing science for educators, feeling more confident when supporting students who have experienced trauma, planning school initiatives, or future thought-thinking about technology's impact on wellbeing, this playlist has something for you!
School Spotlight
Victory Lutheran College
Located in West Wodonga on the border of Victoria and New South Wales, Victory Lutheran College was one of the finalists for Regional School of the Year in the 2022 Australian Education Excellence Awards. Supporting and investing in all of their staff (not just teaching staff) has been key in their Learning Hub setup, and they have had one of the most successful launches to date! 
Kicking things off with an exciting Pilot Group launch breakfast event with fresh coffee, some EC merch and excitement buzzing around the room, their Hub Champions explored their new Learning Hub. These Champions then helped to launch to the rest of the staff by sharing their favourite course at a full staff meeting (with nibbles of course!). Within the first 48 hours, VLC had a massive 70% staff uptake with over 700 minutes of learning completed and they plan to embed the Learning Hub into their school culture more formally next year. Excellence indeed!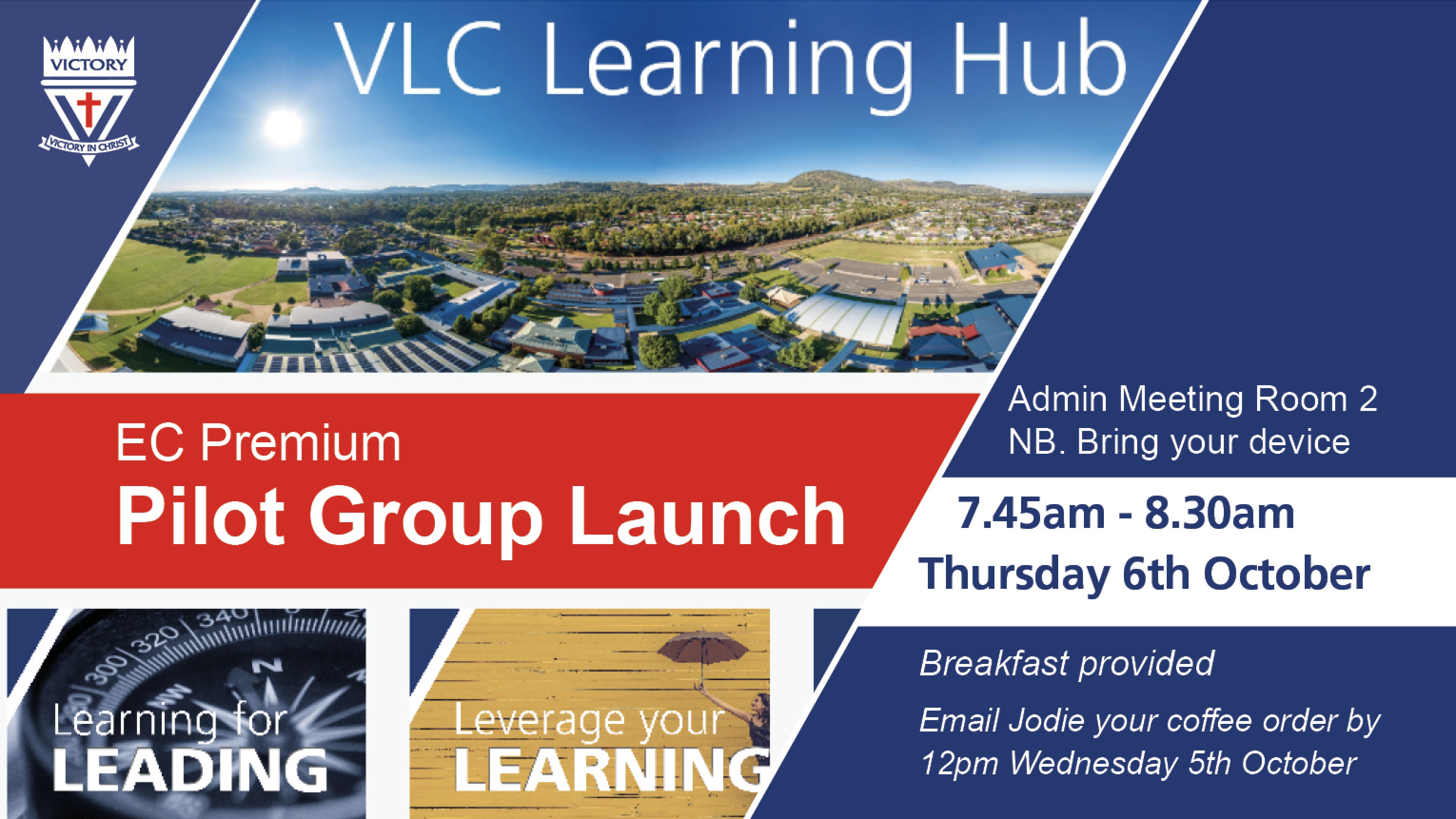 Team Member Spotlight
As Chief Innovation Officer, Aaron supports our team and partners to continually improve and innovate, ensuring you can access the best possible learning for your K-12 staff.
Aaron is a proven social impact innovator and for more than a decade has led and scaled education and impact projects across the world. These projects have included co-founding EC, co-founding the impact organisation ygap.org, and leading global education projects for Microsoft. Aaron holds three master's degrees (Cambridge, UNSW, Deakin) and is the co-author of Dream Team (ASCD) and Edupreneur (Wiley).
Fun fact about Aaron:
Aaron is a decorated military veteran (he spent seven years as an officer in the Australian Navy).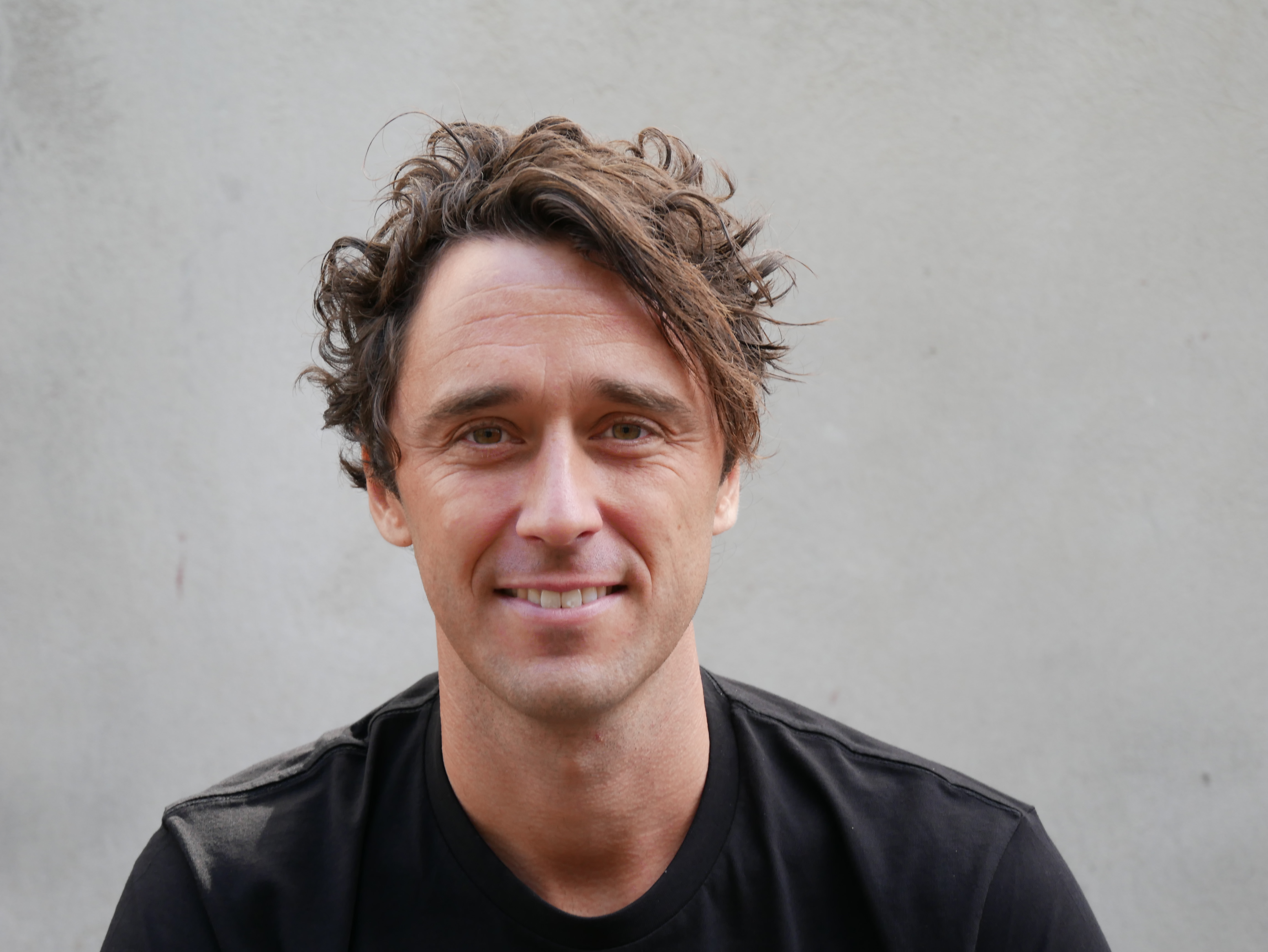 EC Premium gives you unlimited access to world-class PL for K-12 educators, by subscription.
With a school or organisation subscription to EC Premium your entire staff can access online content and courses from the best K-12 provides and thought-leaders anytime, anywhere.
For more insights, subscribe to the Go1 newsletter to stay on top of all the latest L&D trends. Or, you can book a demo today to find out how Go1 can help with your team's learning needs.