As organizational leaders, it's important for CEOs to support and champion employee training programs, and getting them on board with your plan is critical for success. Knowing how to talk to your CEO about training could be the difference between implementing a successful program, or being stuck with sub par development.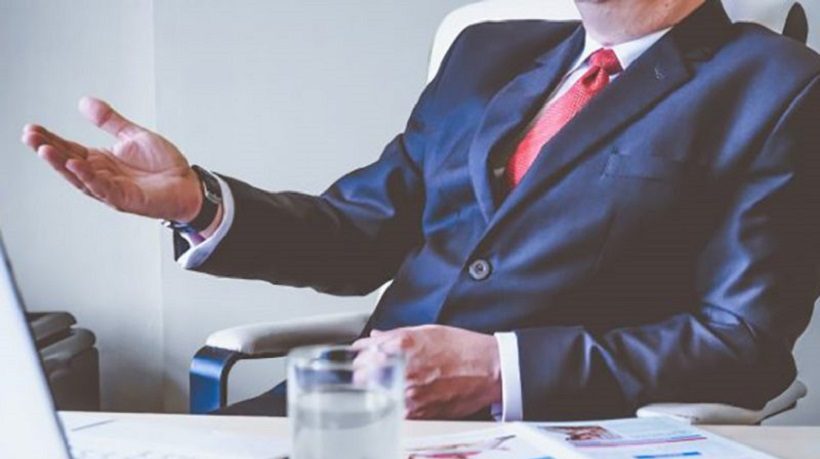 If you've been tasked with developing a training strategy, as a manager or HR professional, it's important that you seek direct input from your CEO. You might think that chief executives are too busy to bother with these kinds of conversations, but it's in the company's best interest to have a CEO that provides input and feedback on this area.
By being directly involved in the company's learning and development strategy, your organizational leaders can help to ensure that staff are equipped with the right skills and being supported in their professional development. To help you feel more comfortable discussing with your CEO about training, here are some points you may like to consider.
Discussing the organizational benefits of training
Before you approach the subject with your CEO, put some time into thinking about the benefits of training for both employees and the organization as a whole. What are the company's priorities and goals? How will training help to actively support these goals?
CEOs will want to know that they're getting a good return on investment for the money that is invested in training, so you should be able to identify and outline these benefits. If you're not sure how to start the ball rolling, take this suggestion from Forbes in 5 Things You Should Be Talking To Your Boss About. You could say something like, "I've noticed that our new hires aren't picking up on the new CRM program very easily. I'd love to put together some training documentation to help them learn it a little quicker. Here's a quick outline I threw together—what do you think?".
Eoghan Quigley, writing for eLearning Industry, agrees that for CEOs "prioritizing the development of their employees provides one of the biggest returns. Making sure that the culture is strong, that people are learning, and that they know we're investing in them every day is always ROI positive". Keep referring back to the organizational benefits of training when meeting with your CEO.
Talk to your CEO about bridging the skills gap
You can also discuss the importance of training in helping to bridge the skills gap in your organization. The skills gap is a challenge and concern for many modern companies, with a mismatch between the skills that employers want and need, and the skills that workers actually have. This mismatch, or gap, can be addressed through ongoing training.
Quigley looks at telecommunications giant AT&T as an example of a CEO who recognizes that ongoing training is essential for the success of a company and its employees. Randall Stephenson, AT&T's chairman and chief executive, is reported to have said that employees who do not spend five to ten hours a week in online learning "will obsolete themselves with the technology".
With ongoing training, leaders can make sure staff are equipped to deal with any changes in technology and the industry, while continually improving their skill sets and contributing to the success of the company. As Quigley says, while CEOs are responsible for setting long-term strategy and short-term goals for a company, "it will be employees that will execute against this strategy and these goals".
Encourage your CEO to invest in eLearning
Telling your CEO that company staff need more training will go down a lot better if you can also offer a solution at the same time. What training tools and methods can you include in your strategy, that are up-to-date, effective, and provide good value for money?
One of the best ways for employees to learn new skills, or improve existing ones, is through online courses and eLearning. In fact, eLearning has become the most popular way to perform workplace training these days, with online training courses proving to be a very successful and effective way for staff to receive ongoing learning and development. A massive 77% of American companies are already offering online corporate training to their staff, with this figure likely to continue to grow throughout 2017.
With eLearning, you can significantly reduce the costs of training by removing the need for room hire, travel, trainers and facilitators, and other associated costs of traditional training methods. Outline these facts in your discussion, to show the potential benefits of online training for the company. By being prepared with some clear statistics, facts, and viable training solutions, you can have a far more open and productive conversation with your CEO.