Staff turnover is inevitable. Unfortunately, it's also very costly for your business.
One of the easiest ways to prevent turnover is by cultivating a committed employer-to-employee relationship at the outset. Making new staff members feel as comfortable and as well informed as possible from day one helps set expectations  If you're trying to avoid having your personnel abandon ship, you might want to start by taking a long, hard look at your onboarding program.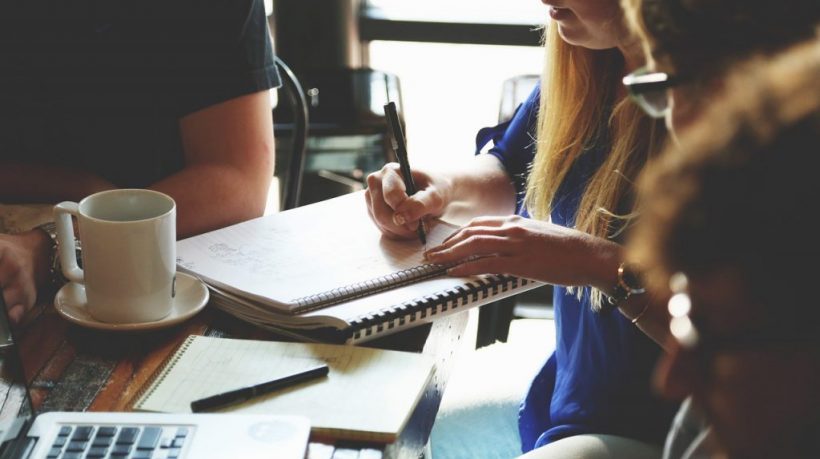 Approximately 45% of companies reportedly estimate their total turnover costs (i.e., costs necessary to replace and train a lost employee) to be more than $25,000 per person – a shockingly significant amount. From advertising to interviewing candidates and educating new hires, filling an empty position can add up to an enormous expense. And, when so much time, effort and money are devoted to the process of hiring new staff members, it can be quite distressing to see an employee give notice after a short period of time. Unfortunately, however, it appears as though large numbers of people within the business world are doing just that; half of all employees who left their job in the past year allegedly did so within the first twelve months of their new position.
This lightning-fast turnaround is just one of the many reasons why it's so crucial for organisations to develop a good onboarding program. After all, your staff retention rate is only as good as the first impression you make. With an effective onboarding process, you can reduce turnover, increase employee engagement and allow staff members to reach their full potential in a faster, more efficient manner.
Let's take a look at a few key ideas that can revolutionise your onboarding culture and start you on the road to securing a loyal business team—a team that you'll be able to depend upon for years to come.
Start rethinking the onboarding program
Initial impressions of a new position are formulated during those all-important first few days on the job. These early assessments are based on a variety of factors, each of which has the power to make or break the employer/employee bond. This "early days" period is a critical time for both employer and employee as it allows each party to consider whether the partnership is an ideal fit. This is where onboarding comes in.
The purpose of onboarding is to help new team members become acclimatised to their working environment and to welcome them into the fold—all while providing them with the information and resources they'll need to do their job and do it well.
Consider this: The way in which an organisation brings new team members on board says a lot about the company as a whole. As such, it's essential to view onboarding as being separate from orientation. While orientation may involve little more than a few hours spent signing some paperwork and reading over company policies, onboarding is a long-term process that encompasses elements of both administrative induction and ongoing training.
Harness the power of your new hires
 Instructional videos
 Friendly, informative one-on-one meetings
 Hands-on exercises that simulate real-world experiences
 A complete online learning management system for comprehensive training (see below)
Pledge to support professional development
Think of onboarding not only as an overall training system, but also as a chance for you to show how well you engage with your staff and how much energy you're willing to invest in your employees' professional development. Make sure your staff members know that you want them to succeed and that you'd like to see them go far. Let them know their training is just the first step in a long and prosperous journey. This type of active involvement on your part will foster a healthy work environment and provide your employees with an added incentive to stay by your side.
Engage in an online learning management system
A learning management system (LMS) can be used very effectively as part of your onboarding program. These systems enable new hires to access educational training materials from the comfort of their own desk. A carefully prepared LMS can also allow new employees to work through their training at their own pace with the help of a mobile device. In addition, online onboarding can be far more interactive, particularly as many online courses can be customised according to your company's specific needs. And—at the risk of stating the obvious—a smoother, more enjoyable onboarding program means fewer turnovers and the ultimate improvement of your bottom line.
You don't necessarily need to overhaul your entire onboarding process to get started. Begin with one or two courses, incorporate them into your current onboarding program and get a feel for what you and your organisation will need. And remember: It's never a bad idea to onboard your onboarders. You may wish to enroll your HR managers in an online training course such as Go1's "Onboarding New Hires" in order to furnish them with more practical information on this vital topic. (This course shows managers how to integrate new hires into their teams and how to prepare these teams for future successes. The class also includes some helpful tips on how to make the first day, week, month or year a positive and productive time for your new employee, which can lead to a long and fruitful partnership with your company.)
Once you've made the switch to an LMS, you'll most likely never look back. The immense convenience and streamlined techniques of these systems will give you sufficient tools to help build and expand your learning programs as your business continues to grow.
Hopefully this article has made you think more about the importance of comprehensive onboarding processes and the benefits they can bring to your organisation as well as to your new staff members.
If you wish to learn more or would like to explore a competitive LMS course catalogue, there are many valuable resources available on the Go1 website.