You might have heard of people such as Pat Flynn, Derek Halpern, Jeff Walker, Ramit Sethi and Lewis Howes, all entrepreneurs who are crushing it with their online businesses. They earn millions by selling online products and are the true rockstars in the the marketing world.
How cool would it be to sell your online courses from your home office, generating an income that allows you to be financially independent and live the life that Tim Ferriss showed us in his book "The 4 hour Work Week"? Pretty cool, right?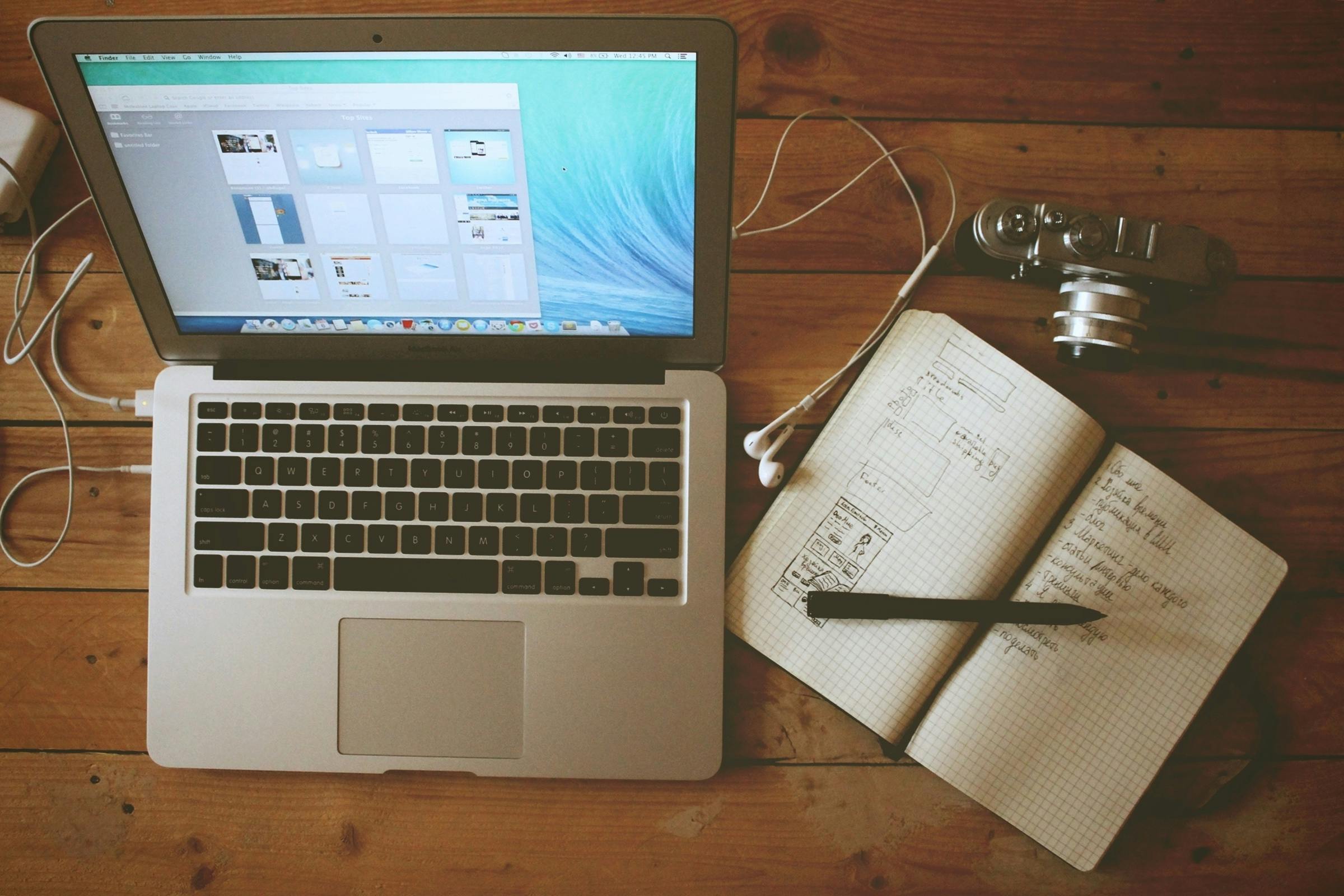 But is this even possible for us, as normal individuals who want to leave their 9-5 jobs? Who are just starting out and never attended any marketing or business class? Who don't have millions of followers or have $100 000s to spend for ads?
The answer is YES! But as everything in life there is no shortcut and it takes dedication, patience and a willingness to walk a terrain that nobody from your family and friends might have ever walked before.
From Zero To Hero
I am a self taught photographer selling online products such as ebooks, coaching and an online course teaching people how to get started in the concert photography world. I started totally from scratch with no followers, no money to spend for ads and no plan at all.
3 years later and I am rushing towards a 6 figure business, I built a loyal following with an email list of 6000+ subscribers from 100+ countries and 10,000 of followers on my social media channels. I generated a unique hashtag on Instagram which is used almost 100 000 times, I am publishing an online magazine and recently started my own podcast.
In the last years I read literally every book about online marketing, invested into workshops, attended seminars, got a mentor and talked hundreds of hours to other people in this field. I wanted to find a "success formula" that I can use to build my own dream business.
"The Product first" vs. "The Audience first" approach
By trial and error I found out that there are 2 ways on how to build a success online business: The "Product first" approach and the "Audience first" approach. Let me explain in more detail.
The Product first approach
This is the approach where you build your online product first and than you´re searching for your clients. However this approach has some serious drawbacks.
Imagine, you got the masterplan. It´s simple, right? Build a course, go online, share it on your social media channels and wait until the money pours in.
Sorry, but you'll be more than disappointed, because I can guarantee you that nobody will buy your $200-$500 product only because you´re a nice pal.
And furthermore:
How do you know if people are interested in your course?
Do people trust you if they have never heard of you?
Can you reach thousands of targeted people through your social media channels?
You see, that there are quite a few challenges right form the start. However there is a solution to all of them: paid advertisement.
With paid ads (most likely Facebook ads) you`ll be able to reach millions of targeted people who might be interested in your products. This sounds awesome in the beginning, but you'll have to experiment and test to find what works.
In terms to find your target audience you need to know:
What gender is interested in your offer
Where are they located
What are their hobbies
How old are they
Where to reach them
And here lies the main problem for me as a small business owner. Unless you have $1000s to spend for ads this approach won´t work. Normally the big marketing stars spend $100,000 - 1 million per month(!) for FB ads. It´s all about driving enough traffic to your site and hopefully get out more benefit than your ads spend is.
Another drawback is that you´re totally dependent on platforms such as Facebook. Facebook is known for changing their algorithms quite often and I have heard stories where your acquired lead jumped from $1 to $10 over night. Ouch.
Even though I have seen some of my friends being successful with this approach, i wouldn´t recommend to go this route when you´re starting your business.
The audience first approach
I first heard of this approach from Derek Halpern (Socialtriggers,com, read my success story here). It´s a beautiful yet simple idea which goes like "build an audience first, than sell your products to them". This was an eye opener for me. Sure, people who know and trust you will become more likely customers, right? Would you rather buy from a friend or a stranger online you have never heard of before (the Product first approach)?
So, I started to build my audience from scratch and the next 3 factors should help you to grow your own community of raving fans.
1. Choose a topic you're passionate about
Do you have a hobby or passion for a specific topic? Is it knitting, painting or cooking? If you start brainstorming you`ll immediately recognise what you're passionate about the most. Sometimes people say "I like relaxing on the couch on Sundays, or I like watching TV in the evening.' I am not talking about these kind of activities,
Your hobby should be something where you can teach other people what you have achieved over the period of time.
Need some inspirations, which fit perfectly for starting your online business: Photography. Dating. Business. Relationships. Personal Finance. Social skills. Software training. Social media. Marketing. Cooking. Health. Writing. Web Design. Productivity. Networking. Careers. Coding. Music. Photography. Yoga. Fitness. Food.
2. Give first, ask later
I read about this phenomenon in the book "Give & Take" from the author Adam Grant. In his book he describes two different kind of people: Takers and Givers.
Takers have a distinct signature: they like to get more than they give. They putting their own interests ahead of others' need. Takers believe that the world is a competitive, dog-eat-dog place. They feel that to succeed, they need to be better than others.
Givers on the other hand are people who give more than they get. Givers are other-focused and paying more attention to what other people need from them.
Grant concluded in his book that Givers are the ones who profit the most when they find a balance to benefit from their generosity for themselves.
It's no surprise that all the online marketing superstars give most of their content for free in form of blogs, youtube videos or ebooks. Ramit Sethi states on his homage that he is giving away 98% of his content for free and sell his premium products only to those who are willing to pay high prices for it.
3. Engage
Engaging with your followers and let them know you´re there for them is the most important point. Nobody wants to reach out to an expert for help and never get an answer- If you commit to start an online business you need to treat your followers like kings.
Do whatever it takes to help them and make your connection a great experience.
Engaging with your followers can start with a simple Facebook group. Add interested people to the group and start a conversation. Not only do you build trust, but you´ll also learn what they´re struggling with the most. I get emails from people all around the world asking for help. I collected hundreds of questions which served as blueprint for my own online course without ever guessing which topic I should talk about.
Depending on which platform your future clients are also on, try Twitter, Instagram or Pinterest to build your audience there.
Let's build your community of raving fans
It has never been easier to build an online business, where you can reach your raving fans with one click. It always gives my goosebumps when sending out an email to my followers and watch thousands of people reading my latest blog post or listening to my podcast. This will not only give you an energy boost but also show you what your audience is interested in and what they want more of.
The "audience first" strategy is not a "get-my-money-fast" approach, but it will let you grow organically and sell your products to a profit.
Why do you think everyone who is a successful online entrepreneur has a huge email list? Simply, because building a community first is a proven strategy that works.
Hopefully this article gives you the motivation and help you to start your own online business.
If I can build a worldwide brand without any marketing or business degree you definitely can do it too.
So, whats next?
If you want take your sales to the next level and get more tips on how to start selling more courses online, download my free ebook on 4 must-have tools for building your own online community.
Matthias Hombauer is a self taught Rockstar Photographer, Author and Entrepreneur. He built a worldwide community of raving fans with his online project "How to Become A Rockstar Photographer" where he helps people to live their dream as concert photographers. In addition he teaches online marketing and how to build an awesome brand for small business owners.