A career in the retail industry can be very exciting, challenging and rewarding.
As a retail assistant, salesperson, or call centre operator, you have the opportunity to connect with customers, either face-to-face or via phone, to find the best products, solutions or services for their lifestyle.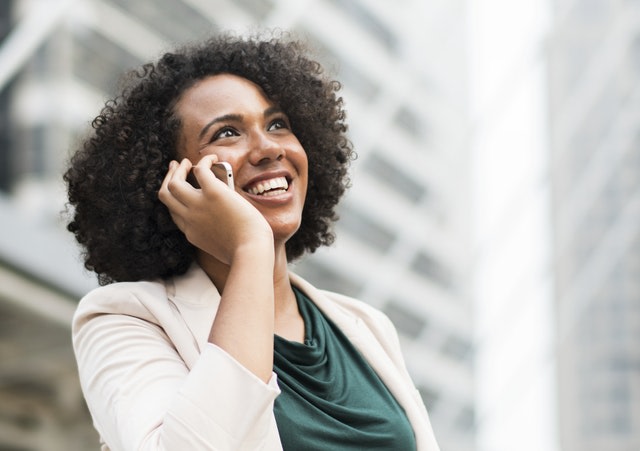 However, as with any customer-focused industry, the retail sector also has its challenges. You need to be prepared to work in a very fast-paced, competitive, high-pressure environment, that is known for its quick turnover of staff.
That's why it's so important to make sure you're taking part in ongoing training and development, to keep your retail skills sharp and up-to-date, while carving out a rewarding career pathway in the industry.
Let's look closer at the importance of professional development in retail.
The Skills You Need to Succeed in Retail
There are certain skills that will help you succeed in the retail industry.
Obviously, customer service is first and foremost. But you need to drill down and look at the skills that make up a great customer service experience.
Interacting with customers is more than just matching a product to their needs. It's also about communication, building trust, handling complaints, problem solving, and collaboration.
Training can also help you improve your skills in important areas such as motivation, productivity, time management and handling deadlines.
Fortunately, these are all 'soft skills' that can be developed and continually improved upon, adding so much value to the experience of your customer and helping you succeed in your retail career.
Employers – Be Committed to Employee Development
If you're reading this as a retail employer, remember – your staff are your best asset.
These days, many retail workers are looking for more than just a pay cheque. People want to work for companies that show a commitment to their employees' professional development. Without this, staff can feel unmotivated, unappreciated, and 'stuck' in their jobs.
This creates a negative work culture, so helping employees to progress and reach their true potential is a win-win solution and well worth the investment. Well trained staff are more efficient and effective and produce higher quality work, meaning less time, money and resources wasted. A good training program gives employees the skills and confidence they need to progress through the ranks and become an asset to your organisation.
With ongoing training, staff are also less likely to be involved in workplace accidents. They'll require less supervision, which will free up you and your management team, and help to keep your business more safety compliant.
The Importance of Training in High Turnover Industries
As we said earlier, the retail industry is known for its high turnover of staff.
Professional development training has been shown to increase staff retention, minimising the cost of staff turnover and loss of company knowledge.
Hiring and recruiting staff costs a considerable amount of money. As does onboarding and initial training for new employees. So it's important to hold onto new hires as best you can, as retaining staff is the best way to reduce future hiring and training costs.
As an employer, you need to offer staff a strong, positive and supportive work environment and culture. One that fosters leadership and collaboration. Establishing this kind of company culture is your best bet of retaining employees in high turnover industries, such as retail.
In a work environment that supports employee development, staff will be more productive, creative and innovative – and far less likely to leave!
Online Training Courses for the Retail Industry
Whether you're a salesperson, call centre operator, or retail supervisor, you can benefit from expanding your skill set through online training.
One of the best ways to learn and develop new skills, or improve your current skills, is to enroll in online training courses. You'll be able to increase your knowledge of the retail sector and work on developing your soft skills for professional development.
Spending time on online training will also show your current or prospective employer that you have the ability to take the initiative and work hard for your career goals – all impressive qualities in an employee!