We're back again with updates on what's been released across our technology here at Go1. Keep reading to learn all about the improvements and new features that we are super excited about! 
Greater user insights and feedback, in one place 
Admins will be able to see what courses their learners are liking, disliking, saving, sharing, and the comments they leave in the course completion survey in our new Manager Insights page. They can also see reporting issues on content they have created.  
The aim is to drive insights into learner preferences, by providing administrators data against individual learning resources. You can then validate the satisfaction of the learning experience of your employees and make improvements to your learning programs.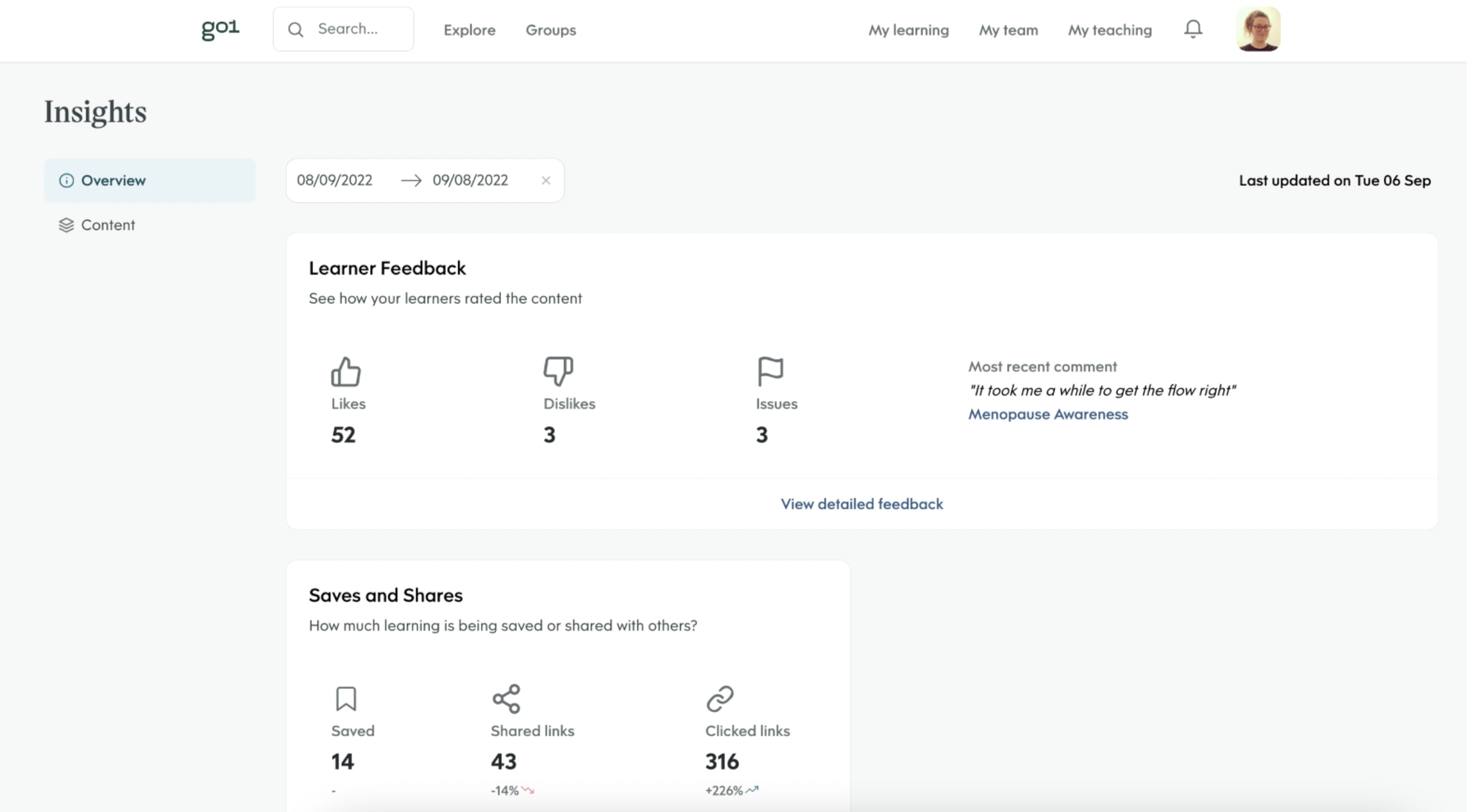 Auto-reassign on courses so you can set-and-forget your learning 
Automated reassign is now available against course types only, so Administrators can set-and-forget learning that needs to be repeated in a repeatable timeframe. This timeframe can be mandated by their organization's governing body, or internal organizational policy. Often, this is annual recurring compliance training.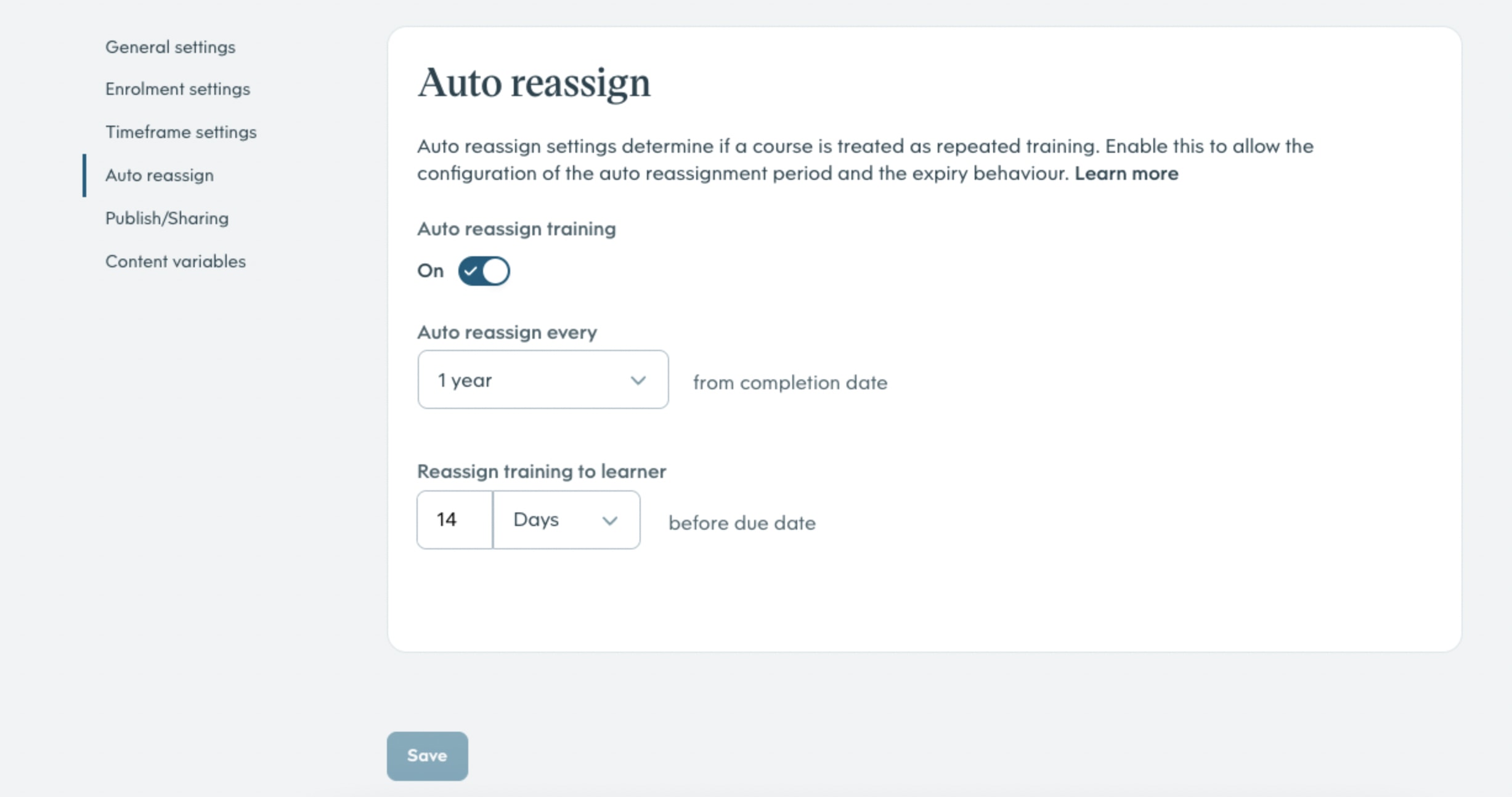 Send Welcome email in bulk to users, for effective launch and onboarding 
Previously, the Welcome email was sent to new users as soon as they were added to the Go1 Platform. Now, you can choose when to send the Welcome email to a cohort of users, to give you more control over launch and onboarding activities, and support your workflow effectively.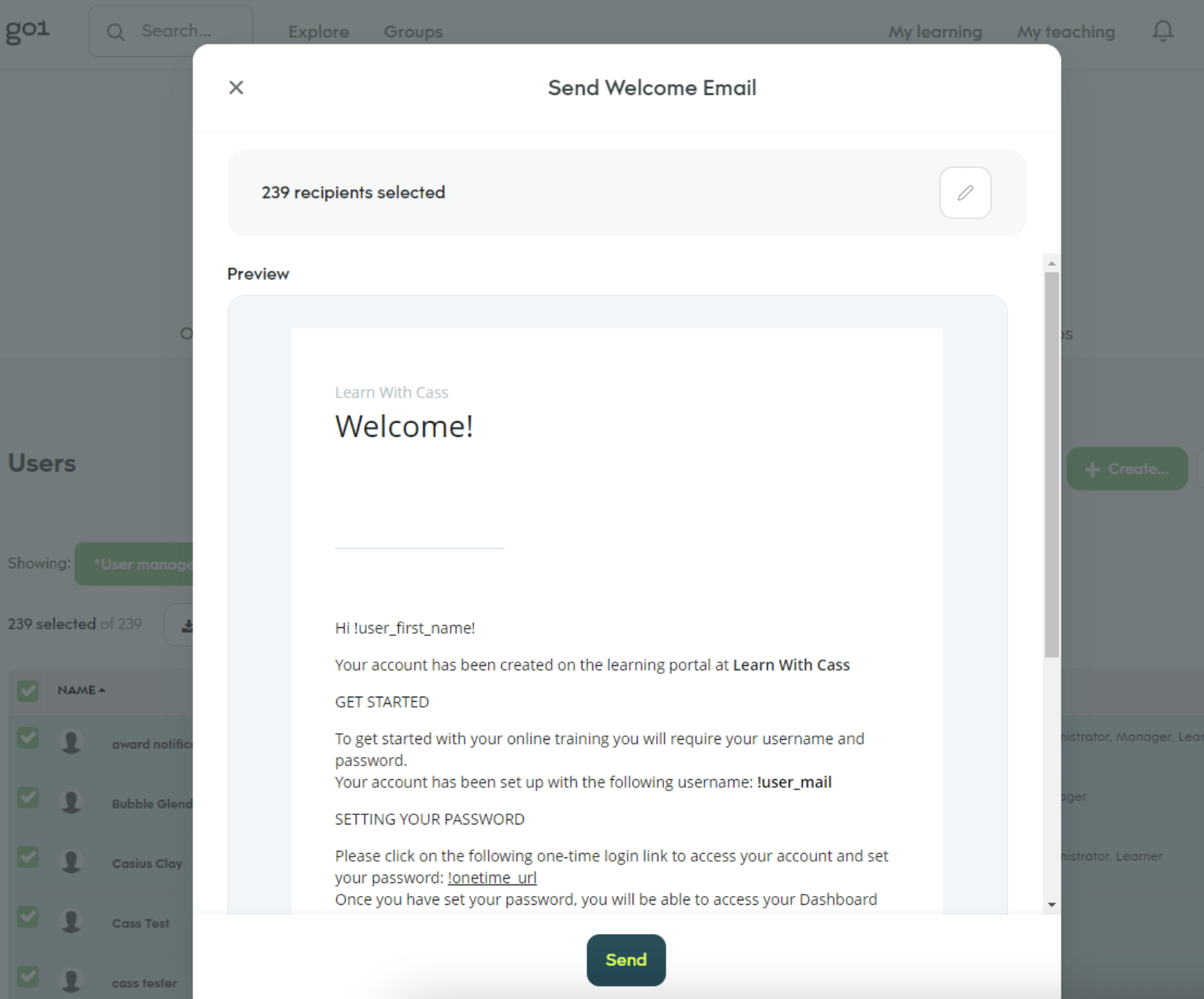 Bulk-add users to Groups within the Platform, with no more pesky .csv uploads  
Save a lot of precious time by simplifying your onboarding and offboarding workflow when people join or leave your organization. 
Select multiple groups when assigning learning  
Save time and assign learning to more groups more effectively by selecting multiple groups, when you assign a piece of learning content, across the Platform.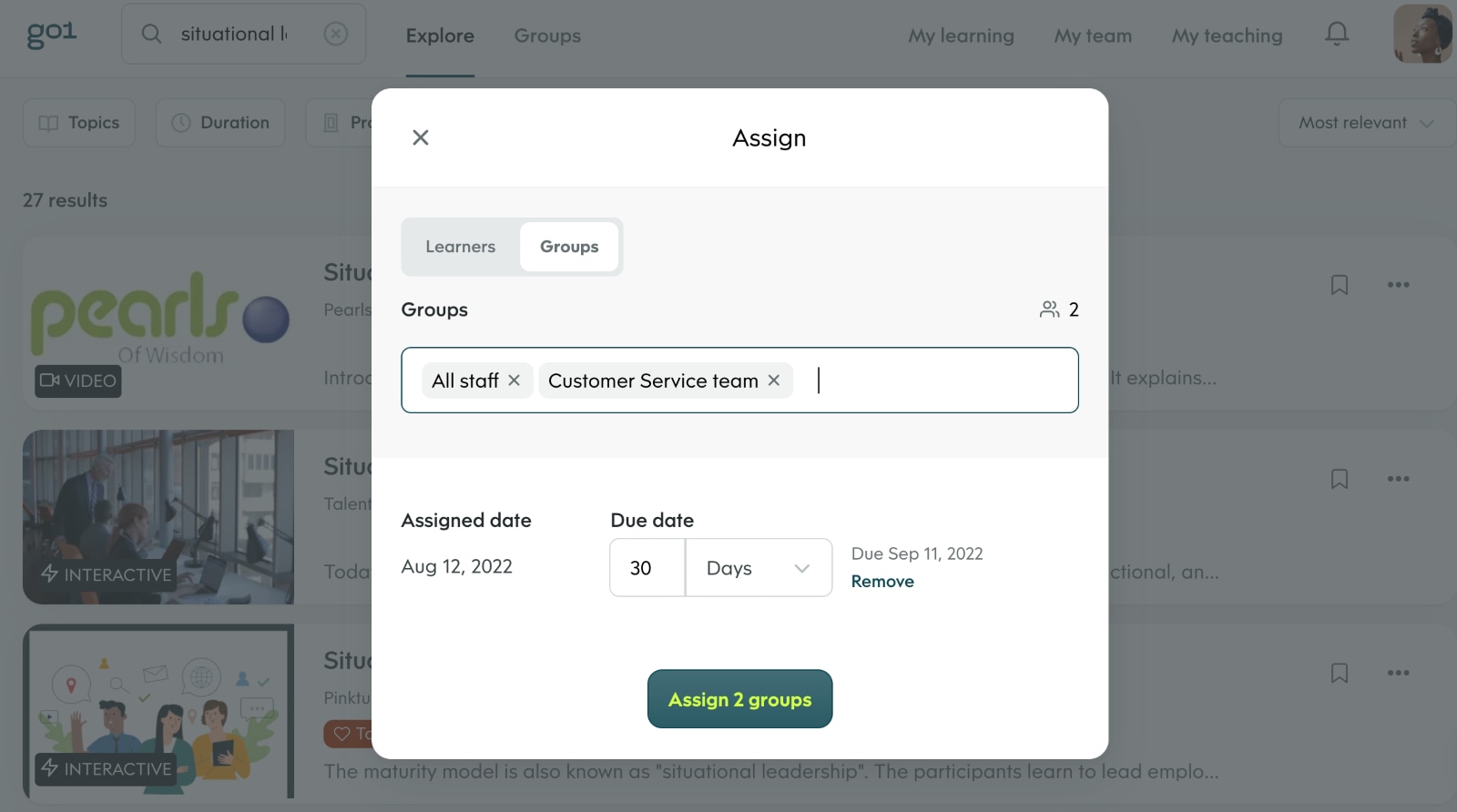 Ensure new employees are completing training in the right timeframes when they join by applying relative due dates
Relative due dates allow a Learner to complete their training within a specified timeframe, as opposed to a set date. This is an especially important functionality to support the ongoing workflow of adding new employee cohorts to Groups when they join an organization.

Simpler reporting: Filter by Group from the Manage page of any resource
Track completion status against learning assigned to a Group, within Manage page, against every piece of content, in one simple click.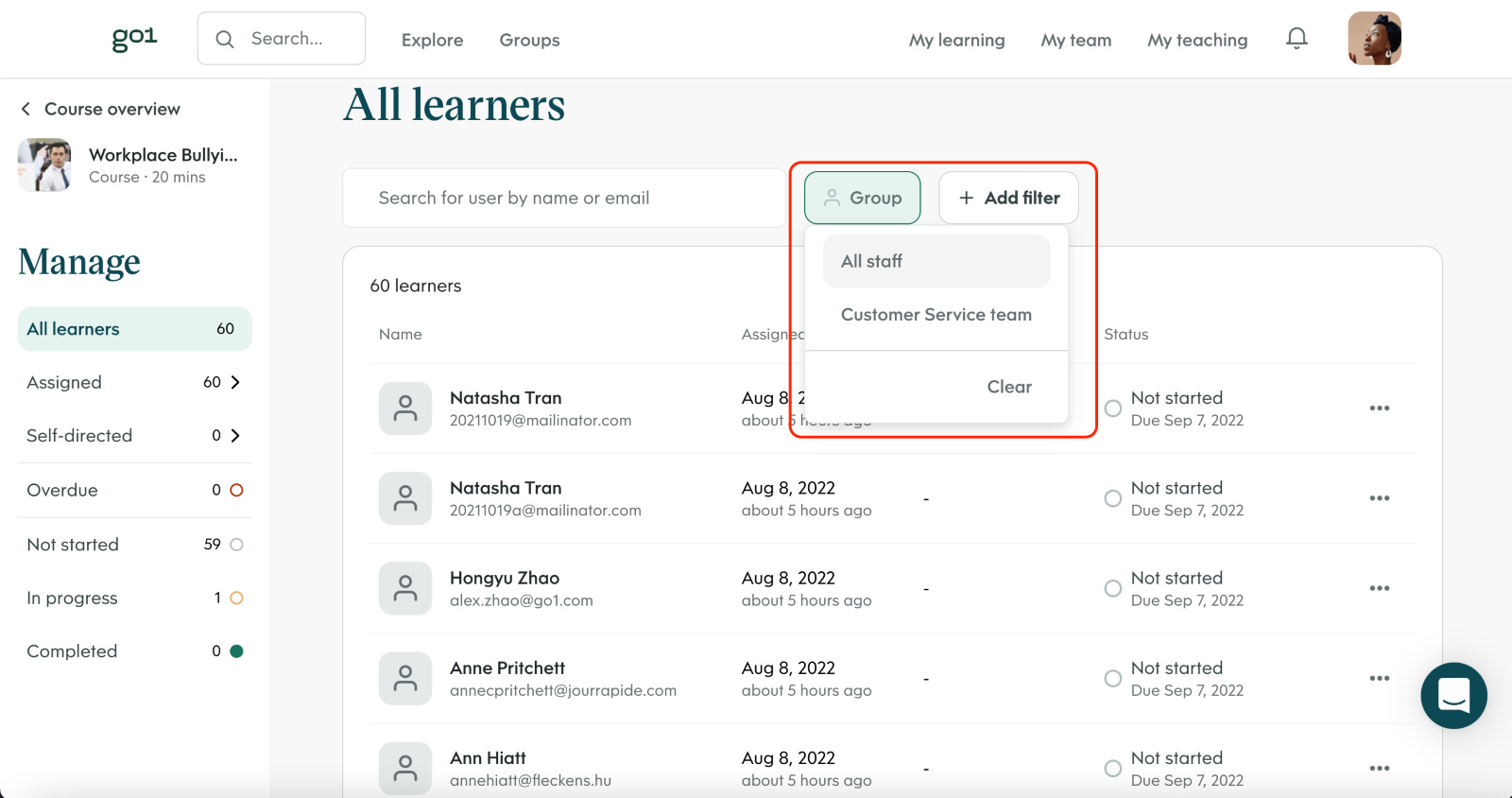 Protect user privacy  
Email addresses are no longer visible in Groups to Learners, in order to maintain an individual's privacy. Admins and Content Admins can still view email addresses in Groups.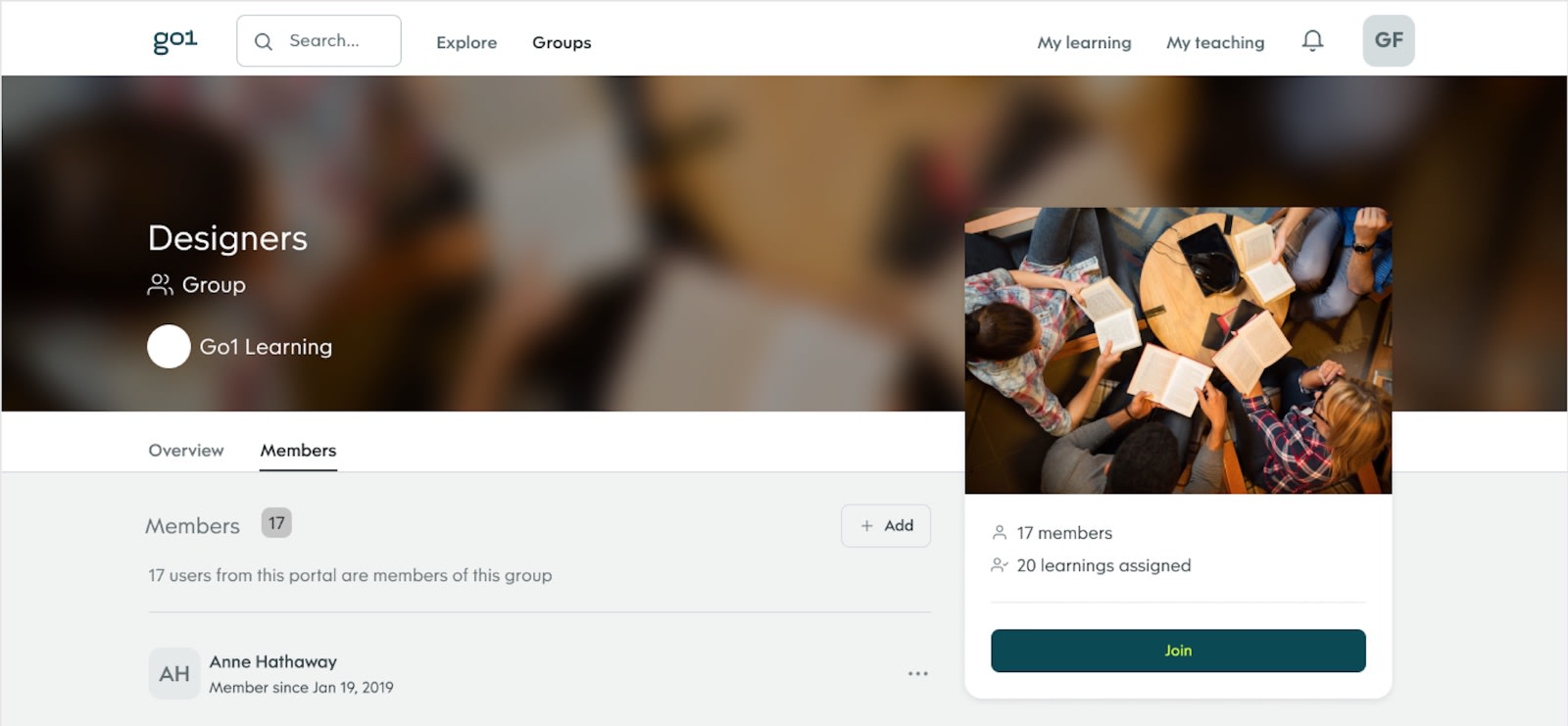 Ensure completion of assigned learning  
Learners can't opt out of Groups where there is assigned learning, when a group has been selected as 'Restricted'.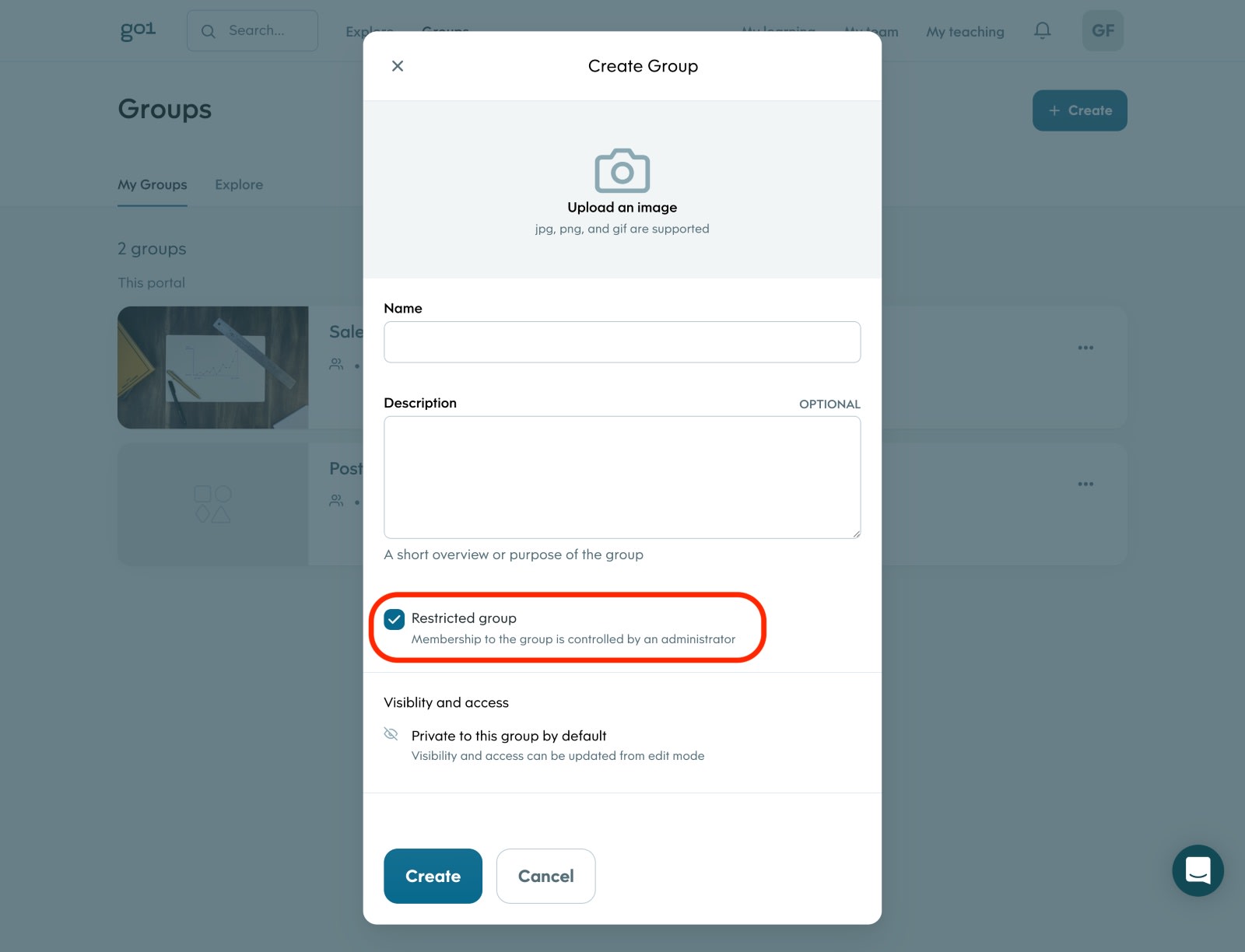 Feedback upon course completion  
For all Go1 learners, we have modernised the course completion experience to make it easier for users to provide ratings and depth of feedback. There is now an improved survey to enhance quality and relevancy of courses to users. For learners taking their courses in the Go1 Platform, we have elevated course recommendations to help learners know what to do next and inspire continuous learning, within the player.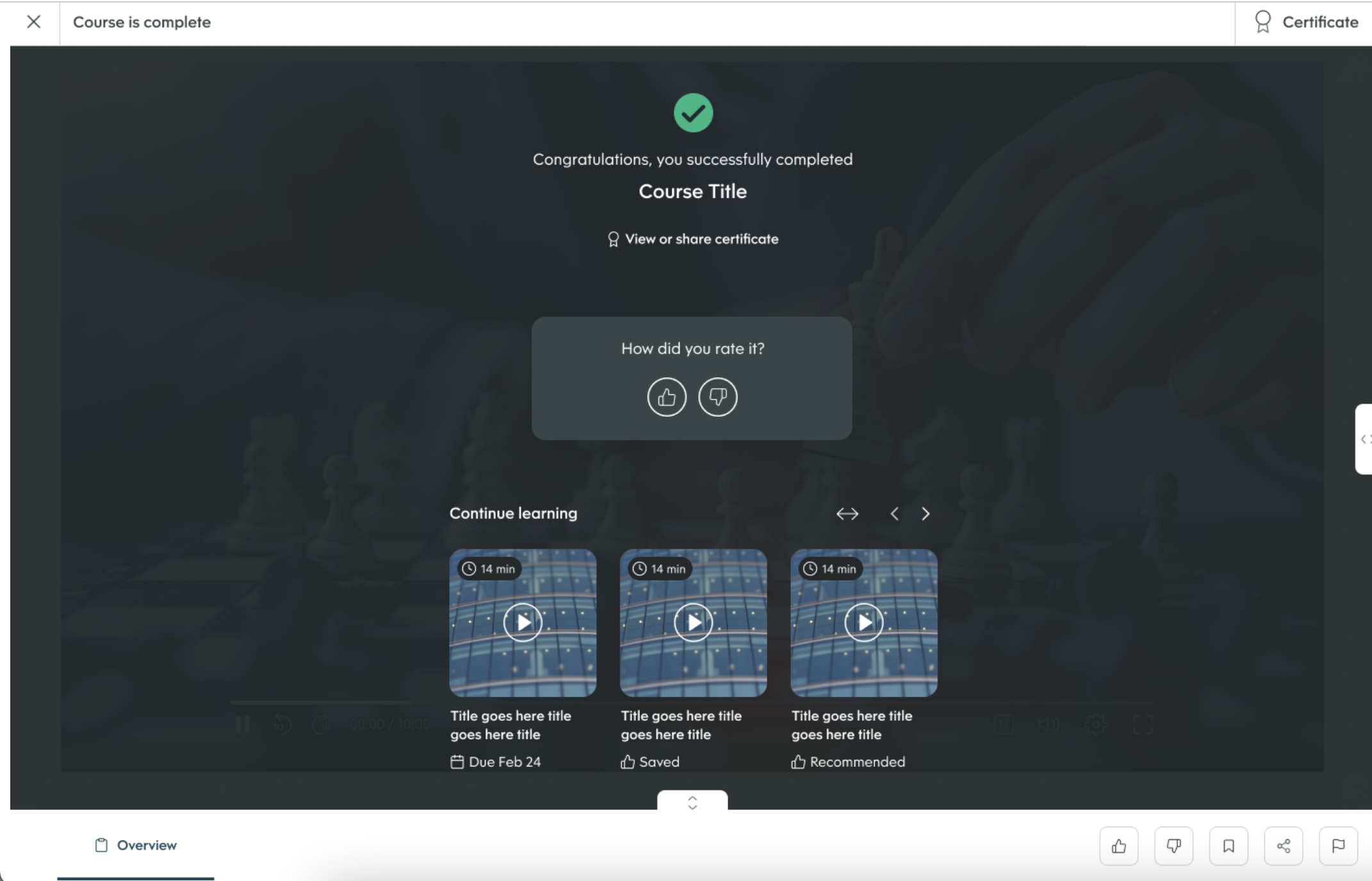 We want to hear from you
The Go1 research group aims to understand the objectives of our customers and how we can best help you to achieve your desired business outcomes.
Sign up to give feedback on our Platform or Learning in the flow integrations, and see what our Product team is working on. Join the Go1 research group.
For more insights, be sure to subscribe to the Go1 newsletter to stay on top of all the latest L&D trends. Or, you can book a demo today to find out how Go1 can help with your team's learning needs.