We're back again with updates on what's been released across our technology here at Go1! Have a read below to learn about the releases we are excited about.
Data feed improvement
In April, we worked with customers to migrate them to the new version of data feed which has been built to increase the long-term reliability and visibility of the service. This improved service resolves some previous issues and helps the Go1 team to troubleshoot and surface any issues in customer data. Please contact your Customer Success Manager if you would like to find out more or implement this feature.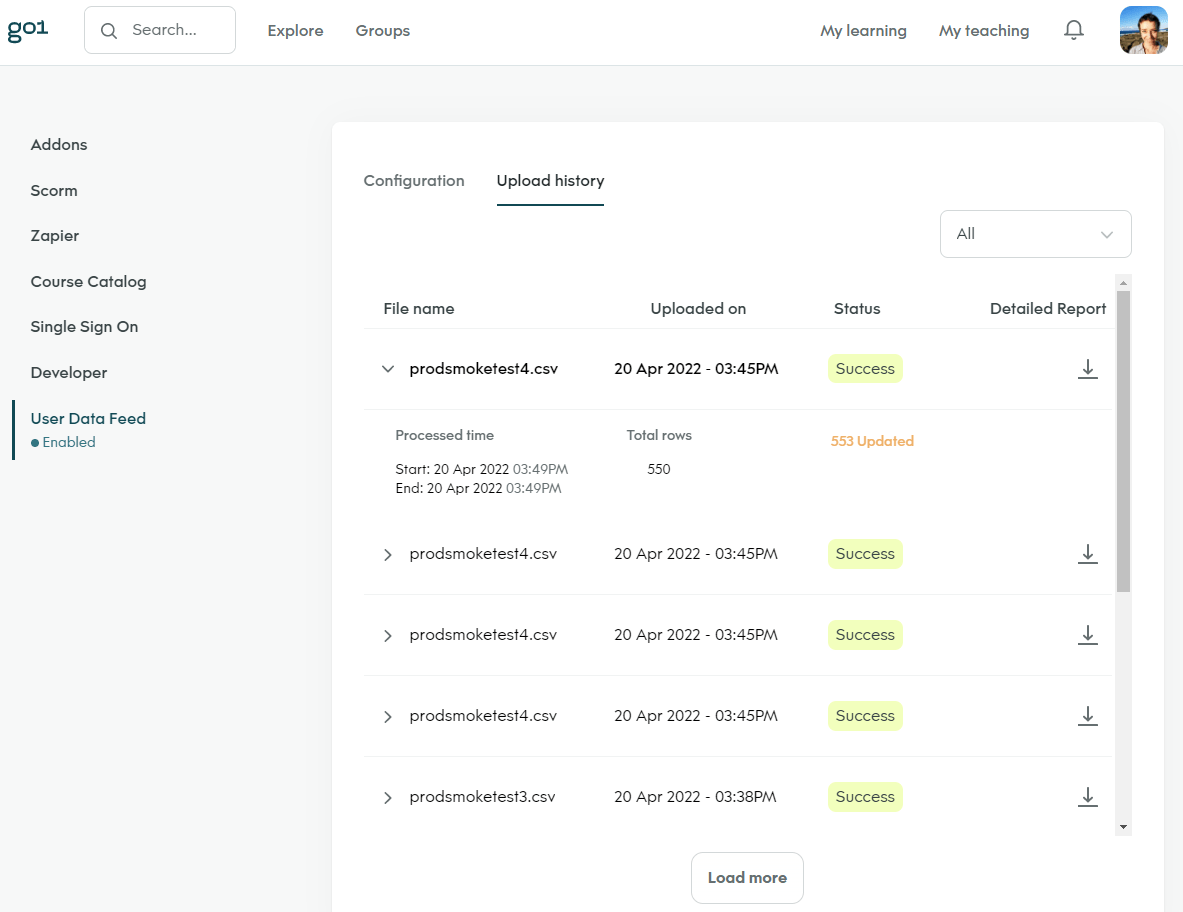 Improved playlist visibility
A playlist tab has been added to the 'Saved' tab in My Learning so that users can have improved visibility of their created playlists.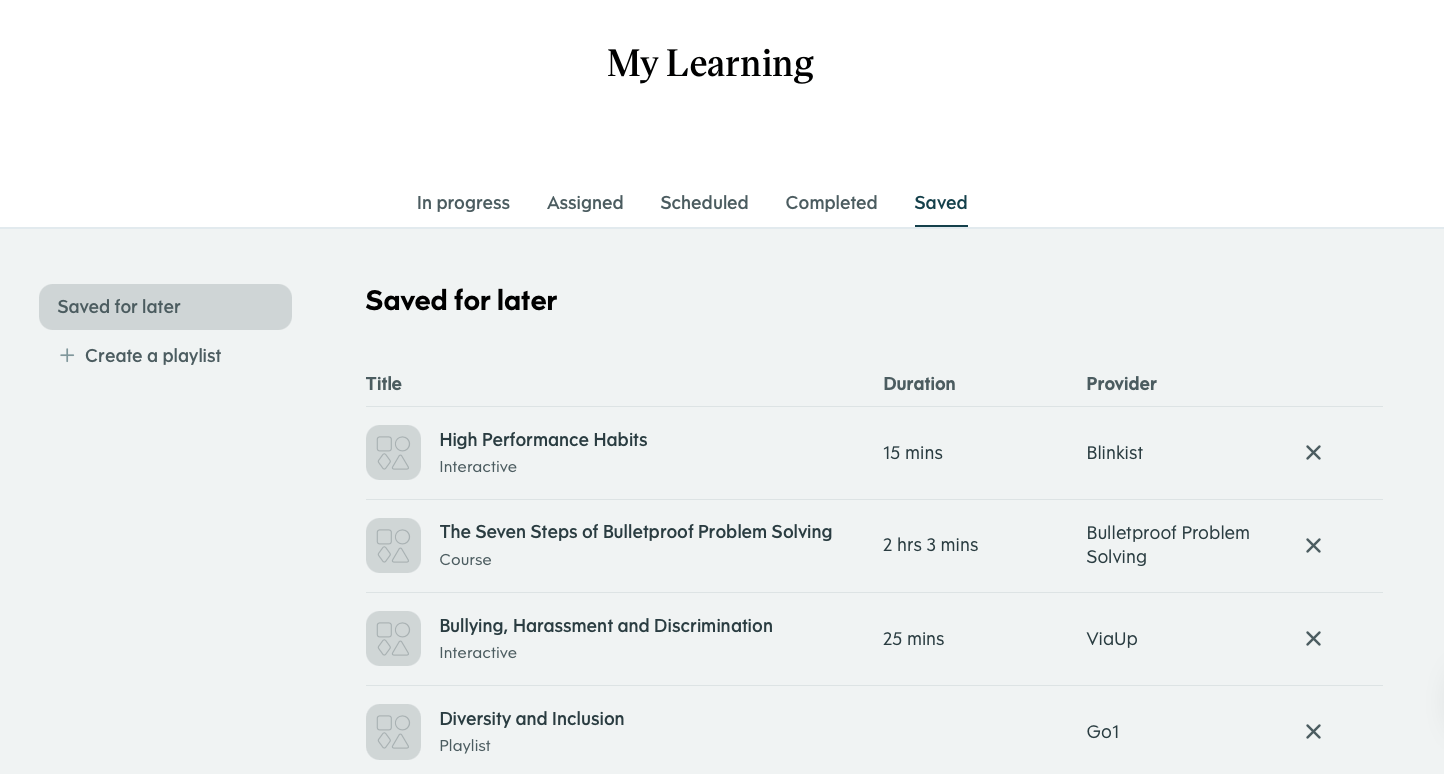 Simplifying the task of adding multiple users to Groups
Groups of learners will change over time, and it's important to make this a simple task. Soon you will be able to add multiple users to a group in one action from the User Management page. This means you can also filter your users down to your preferred cohort, and all within the system. No more pesky .csv files. You can expect to see this improvement coming next month!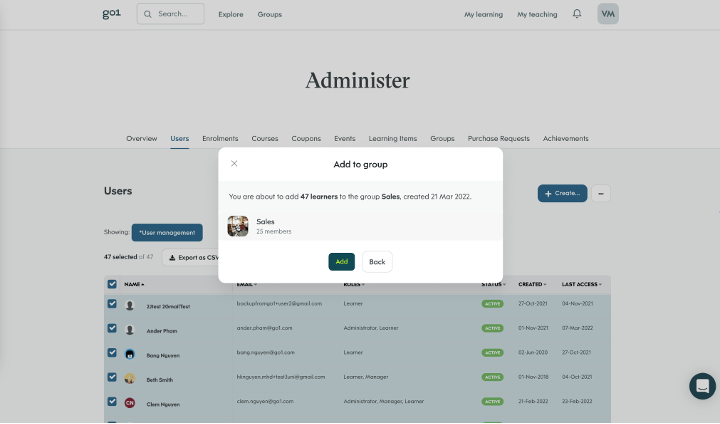 Reduce time spent assigning to multiple cohorts
Reduce time assigning and managing learning through Groups to multiple cohorts with relative due dates.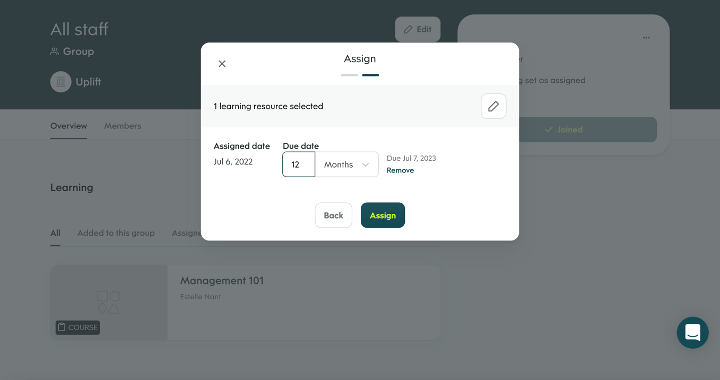 We want to hear from you
The Go1 research group aims to understand the objectives of our customers and how we can best help you to achieve your desired business outcomes.
Sign up to give feedback on our Platform or Learning in the flow integrations, and see what our Product team is working on. Join the Go1 research group.
For more insights, be sure to subscribe to the Go1 newsletter to stay on top of all the latest L&D trends. Or, you can book a demo today to find out how Go1 can help with your team's learning needs.