A better sign-in experience for your learners
We have improved the look of the sign-in experience, and theme configuration tools, so it's even simpler for administrators to provide a familiar, branded log-in for their users when they log in. 
Upgrade your platform to the new settings from Wednesday, July 14th, with a mandatory rollout to all Go1 Platforms occurring on 28th July, 2021.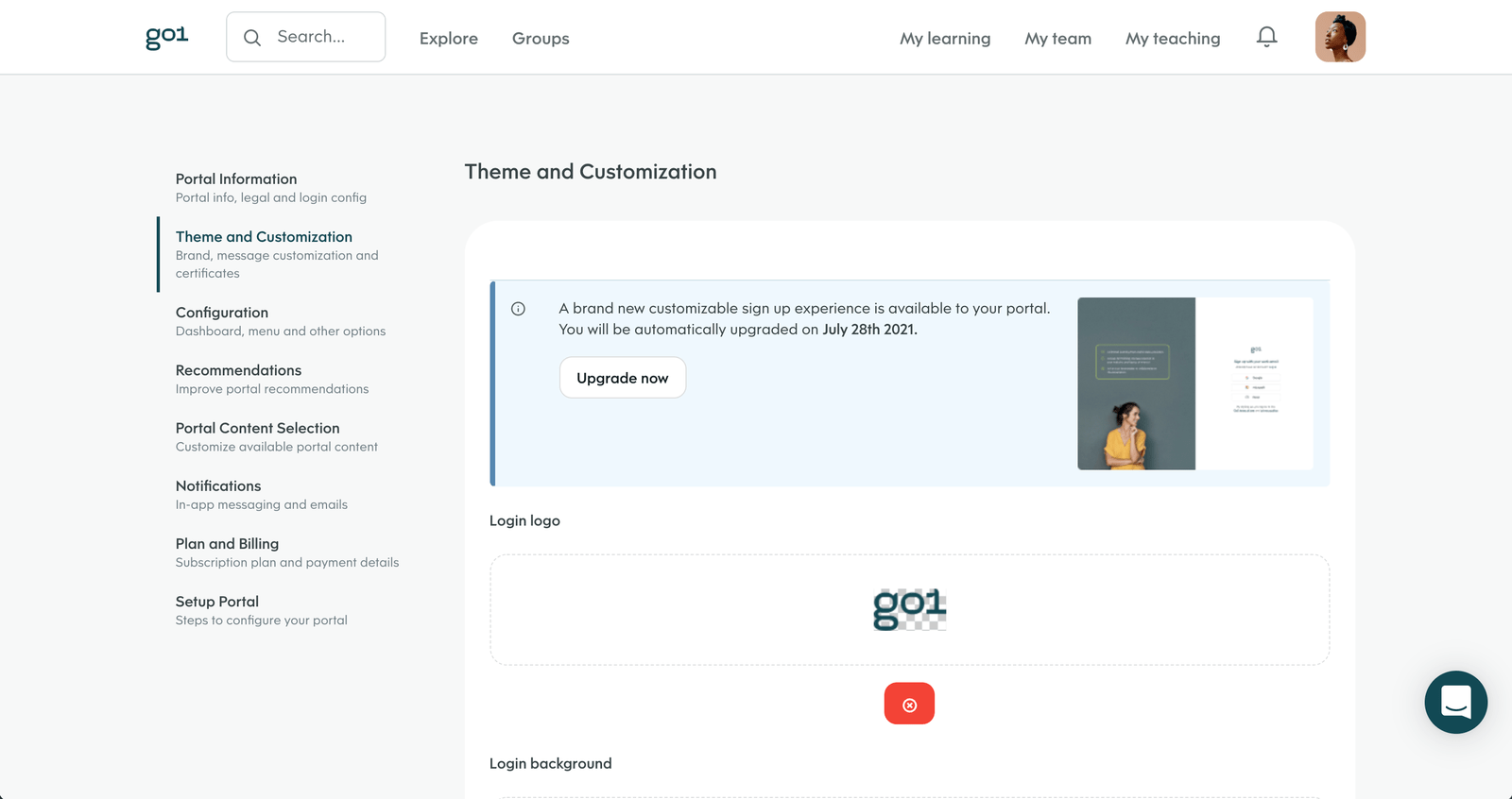 There is no change to functionality; these improvements include: 
A simplification in branding the platform within Settings > Theme and Configuration, which allows for image cropping and zoom on images used in the sign-up/sign-in page.
A new 'preview' feature that lets Administrators see the changes in place before they are saved - no more guessing.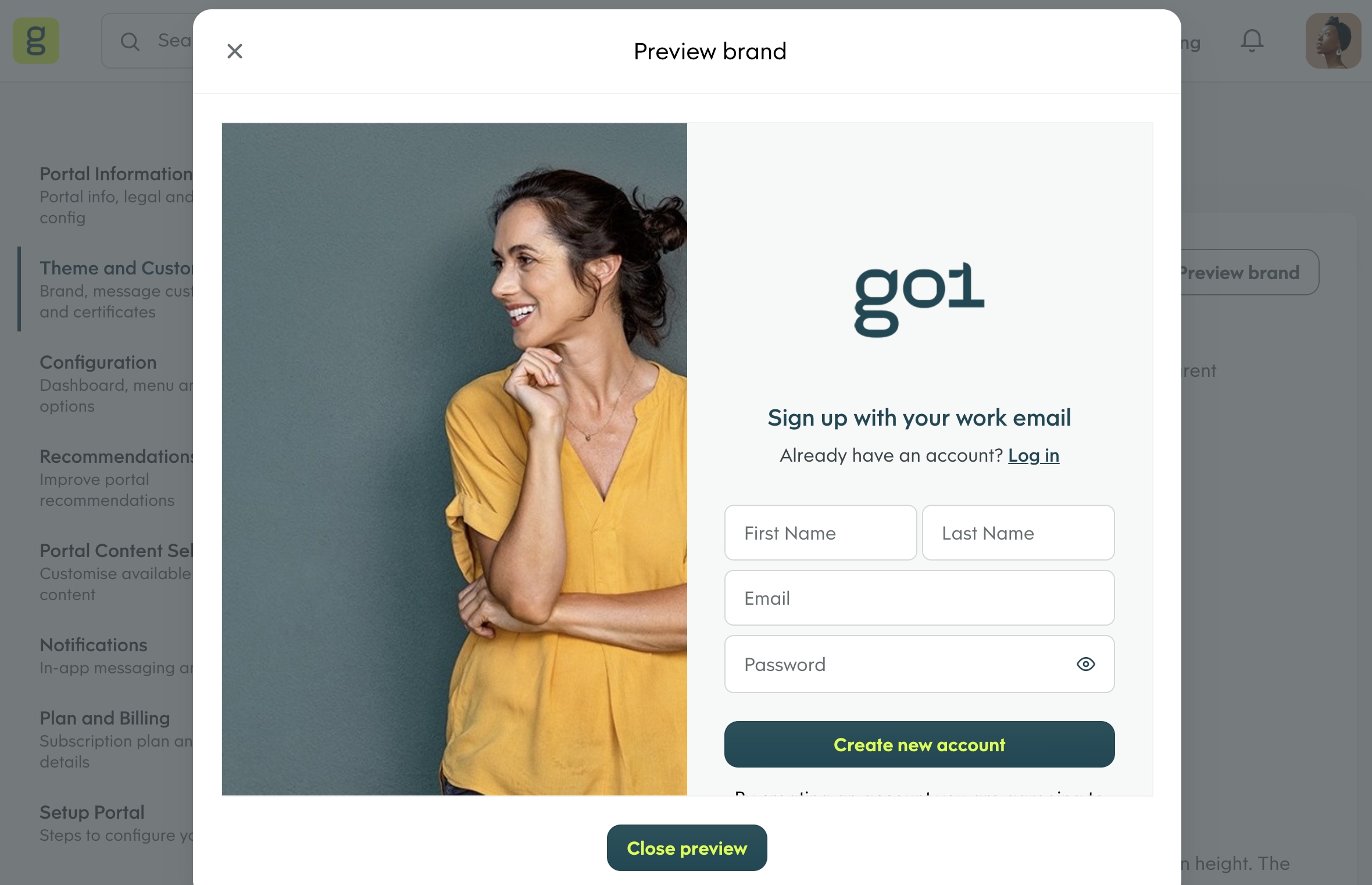 Find learning resources to meet your needs and discover related content you may not have considered 
As the largest curated eLearning library from the world's top training providers, our search functionality is so important to help you find the right courses to upskill, re-train, and retain your employees.
Search suggestions 
A new suggested keywords search UI provides a clearer way for you to find the right content more quickly. Users can now see suggested search categories in a new and more structured layout, allowing them to dig into their preferred search results more efficiently.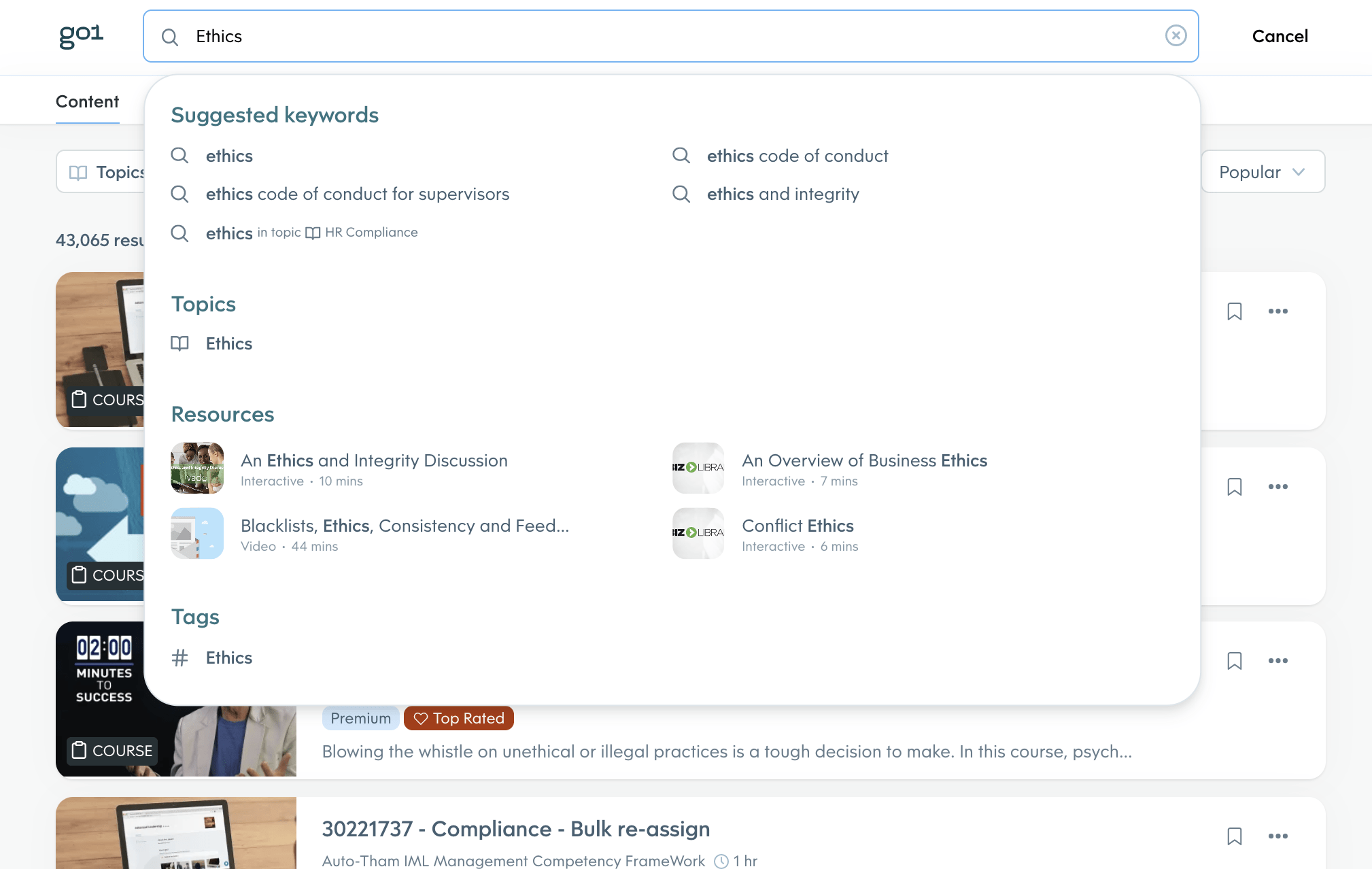 New Filters 
Users can now filter content by Levels "Beginner, Intermediate, Advanced and Applicable for All" on search results. The definition for these levels is the suggested competency level prior to starting. 
Users will now also filter content by Regions and Language Dialect on search results within the Content Selector and Search & Explore.
We've attributed a region only when that content is made specifically for a particular region - eg. country or region-specific compliance content.
Where region is not important in finding the right content, (e.g. soft skills content), it has been marked as global.
Language Dialect indicates the accent or language locale that the content contains and is currently available for English (US), English (AU), English (UK).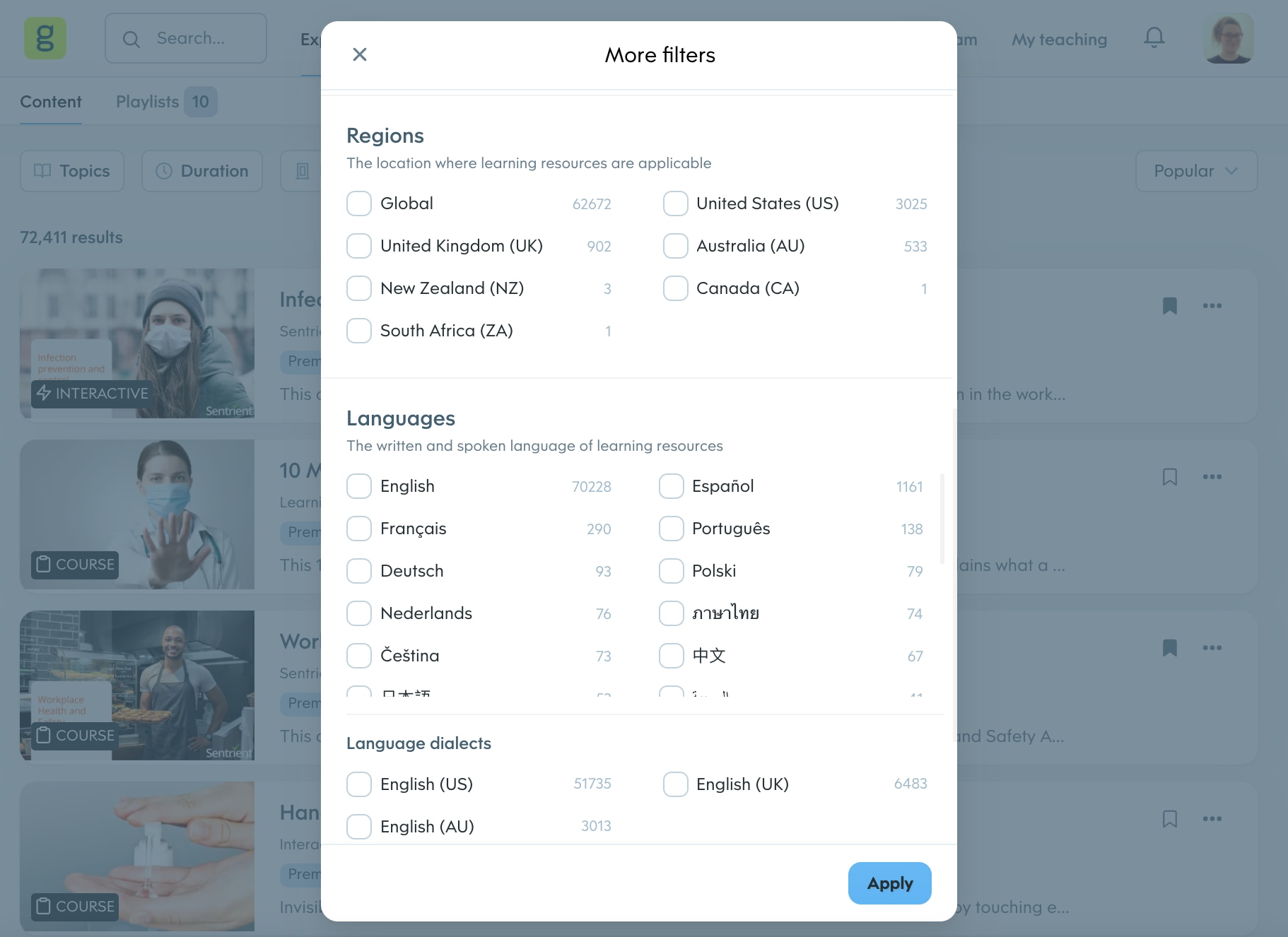 Search will remain a focus for us in the upcoming months and we will continue to ensure the integrity of our search algorithm. 
Improved reporting for user data
When exporting .csv reports, 'Manager Email' is now available for all administrators to simply export the relationship between managers and learners. To export this information, ensure Manager ID is selected and visible as a column in the report before exporting.
For more insights, be sure to subscribe to the Go1 newsletter to stay on top of all the latest L&D trends. Or, you can book a demo today to find out how Go1 can help with your team's learning needs.