Getting ready to develop a new online course for your staff or students? It's important to take some time to prepare before creating learning content, so you can be sure that you're designing your course in the best way possible for your learners.
You might be tempted to just jump in and start writing your content, but the best eLearning courses always involve a good amount of preparation and planning.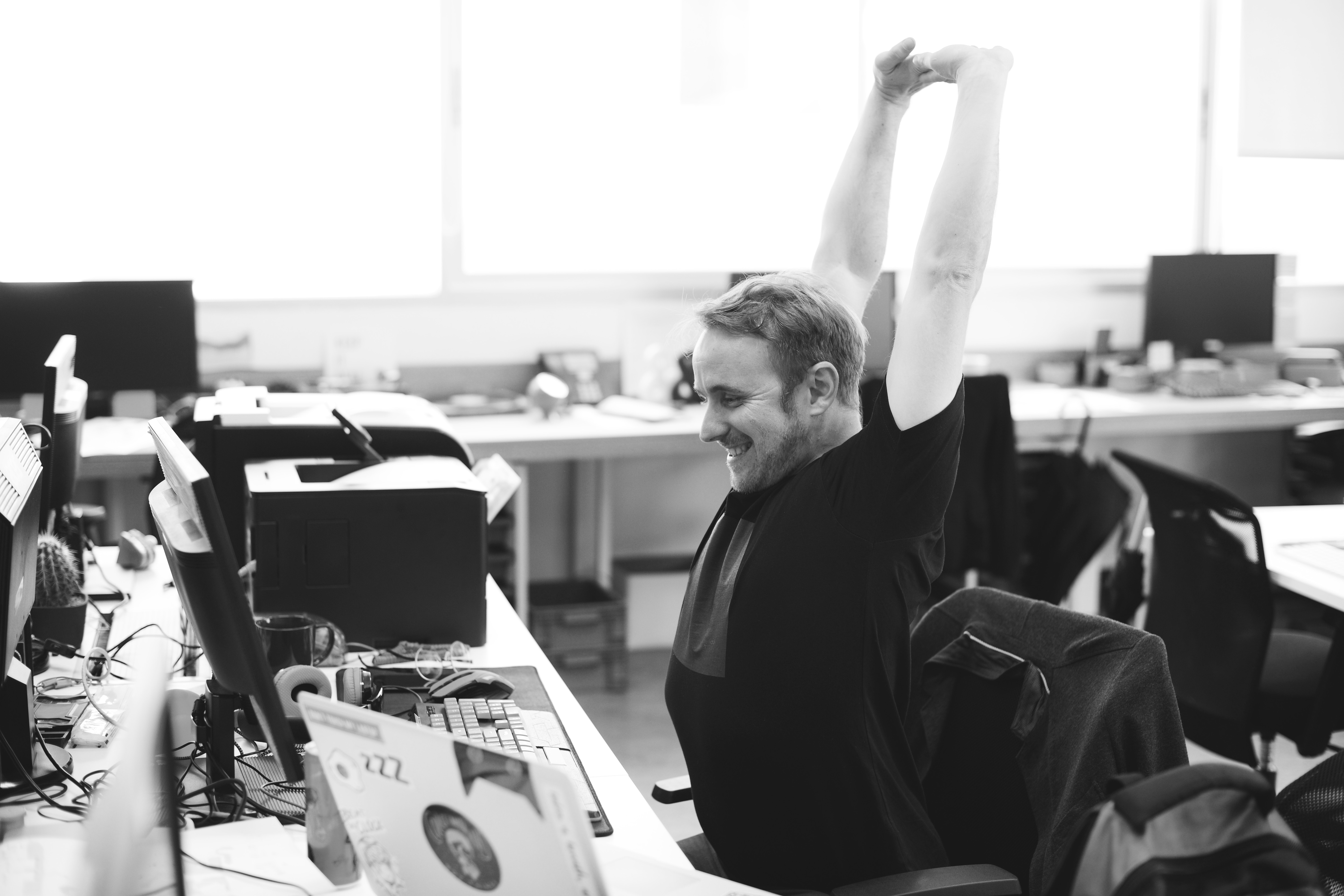 We've put together the key steps you need to know before creating learning content.
Whether it's your first time designing an eLearning course, or you just need a little fresh inspiration or help warming up, you're sure to find these preparation tips helpful.
Set your goals
First things first, your eLearning course needs to have clear goals and objectives. You'll want to sit down and think about your goals, well before you get started on any content or design elements.
The most important part of this step is defining the learning objectives for your target audience. This means establishing exactly what you want your learners to take away from your eLearning course. This will serve as a guide throughout the eLearning course design process – you can keep coming back to these objectives, to make sure you're meeting your learner's needs.
You should also take this time to establish goals for the eLearning project itself. What do you want to achieve from this project? What timeframe do you need to complete the course design? It's a good idea to give yourself mini deadlines, with set dates for completing certain chunks of learning content. This will help you stick to your project schedule, keeping you on track and able to meet your deadline.
Choose your eLearning tools
Before building a house, you need to figure out what tools and resources you need for the job. And building an eLearning course is just the same.
At this step, think about the eLearning resources you have at your disposal, to allow you to create the best possible online course for your staff or students.
What authoring tool will you be using to create your eLearning course? What LMS and apps will you be working with? Are there certain subject matter experts you can get on board? And will you be using a project management platform, to assign tasks and deliverables to team members?
Christoforos Pappas, from eLearning Industry, agrees that "gathering your tools" is an essential step of the eLearning course preparation process. You'll want to figure out exactly which stage of the process requires which tools, before you need them.
For example, "if you are going to be using a new video creation tool, make sure that you have gained an in depth understanding of how to use it properly and that you are aware of its features before the video creation stage rolls around," Pappas recommends.
Create your storyboard
We've talked before about the importance of storyboarding for eLearning development. And this is certainly a key step in your course design preparation.
As we said then, good eLearning courses have one thing in common – they all use effective storyboarding in the development phase. In fact, many eLearning professionals consider storyboards to be the most important element of online course creation.
Your storyboard can be thought of as the very foundation of your eLearning course. It's like a map that clearly outlines all the visual, text and audio elements of every single screen that makes up an eLearning course.
And because storyboards are like blueprints of your course materials, it makes it super easy to update learning content at any time.
Head over to our previous article to find out how to get started on creating a storyboard.
Get your graphic design straight
It's also very important to make sure that the design elements of your online course are consistent. You might think this isn't as important as the written content of your course, but aesthetics will play a large role in how successful your eLearning course is.
Karla Gutierrez, from Shift Disruptive eLearning, considers consistent graphic design to be a crucial step in online course design preparation.
"The consistency of a course reduces the cognitive load of learners focusing on unnecessary features of the course. If every screen of the course has different color schemas and fonts, it does not foster a continuous learning experience," Gutierrez explains.
So make sure you give thought to this when reviewing your storyboard.
Keen for some more tips to help you prepare before creating learning content?
Check out our eLearning course design checklist, to learn more about important aspects of eLearning design such as graphics, fonts, multimedia, and accessibility.
You might also like to view what makes a good online course design to gain more understanding and insight into the science behind the online course design process.
Now get cracking!