Solving organizational challenges with learning and technology isn't always easy.
The Learning Solutions Conference & Expo, held March 26 - 28 in Orlando, Florida, will provide you with real solutions to create new strategies, increase engagement, and leverage the power of learning technologies.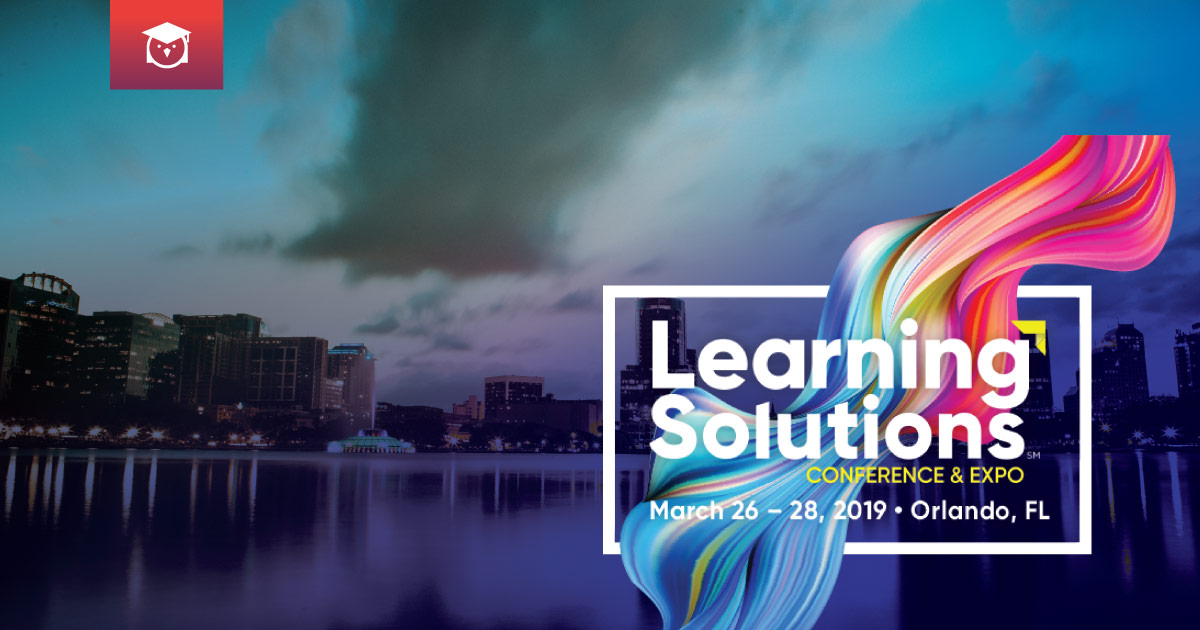 Throughout the event, industry leaders will take the stage together to share their viewpoints on key themes within L&D, including:
The future of work
Microlearning
Accessible design
AR/VR
Instructional design
Learning and technology
There's also a great lineup of keynote speakers who will inspire you with relevant stories of creativity, storytelling, and design.
The Go1 team will be at Booth #326 each day – and offering free Go1rillas! Visit our booth and talk to our learning experts about how Go1 can be the solution for your organization's L&D challenges.
If you're in the Florida area – and into all things learning and technology – you won't want to miss this conference and expo. The event attracts people from around the world who want to keep up with the evolving needs of their learners.
Whether you're an eLearning developer, L&D manager, LMS admin, learning technologist, or instructional designer, you'll find the tools, technologies, ideas, strategies, and best practices you need for success.
Head over to the Learning Solutions Conference & Expo website to register. We hope to see you there!