Giving your employees the opportunity to upskill at work has never been so important. In the current climate of economic uncertainty, broadening your team's skillset will allow them to easily adapt to evolving roles, offer them new challenges, and improve your company's employee retention levels.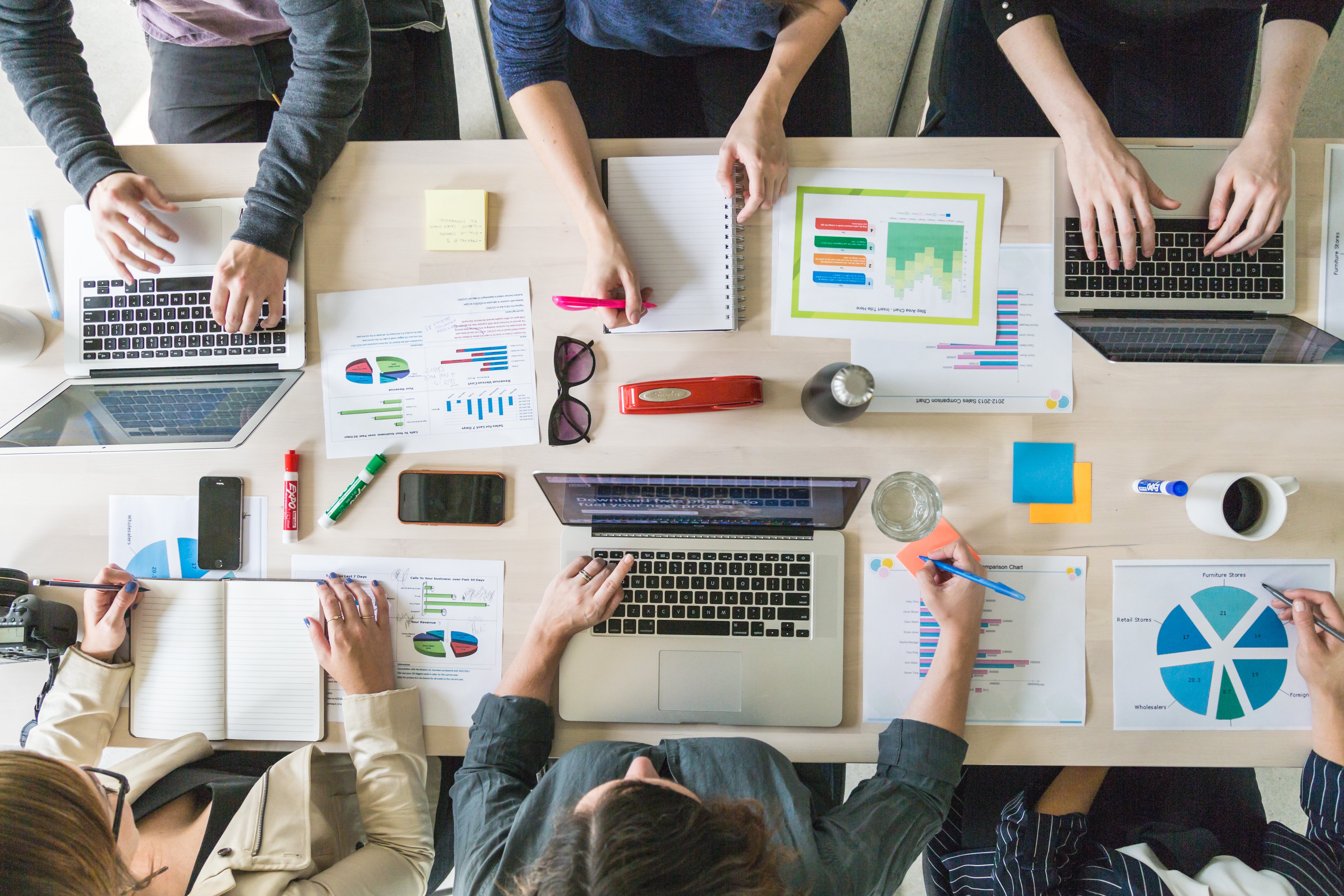 However, upskilling should be a priority year-round - a recent Hays survey of 1253 employees found that 96% considered upskilling as 'important' or 'very important'. 84% wouldn't consider a role without skill development opportunities, and 47% would not want to join a company that didn't provide opportunities for training.
The good news is that implementing a programme to offer learning opportunities to your staff does not need to be costly or time-consuming.
COVID-19 social distancing measures have had a massive impact on large gatherings, live events, and face to face interaction on all but the smallest levels. It is highly likely you will have employees who are feeling displaced, especially if their roles involve regular person to person contact. 
Currently, there is no definite end date for this situation, so now is the ideal time to explore ways to upskill these employees. Providing them with an opportunity to learn new digital skills will help them to successfully pivot to changing demands in their role, and benefit other areas of your company.
Heighten employee engagement
Providing role-specific training for your employees is an attractive proposition that will both strengthen the skill set of your workforce, and increase staff engagement. However, it is also a worthy investment to offer your employees the chance to take on a personal learning project, whether it be improving their design skills, practising a new language, or learning to code. 
By encouraging your staff to extend their knowledge in an area of their choice, it will heighten their engagement during a time of distraction and change, and also provide them with new skills which can benefit your company long term.
Reduce staff turnover costs
Hiring new staff is a costly, time consuming and labour intensive process. Firstly you have the obvious costs of advertising the role and time spent assessing applications, whether that is done through an agency or your own HR staff. But on top of this, research by MIT Sloan found that new hires take between 8 and 26 weeks to start working at full productivity levels, and this drop in productivity reduces the company's overall annual revenue by 1-2.5%
Upskilling current staff members will require an initial investment, however, the ability to transfer them into new roles will save your company huge amounts of time, money and effort which are inevitably required during the hiring and onboarding process. The MIT Sloan research also noted that internal transfers reach full productivity level in around half the time that new hires take.
There are many easy and cost-effective ways to implement upskilling opportunities at your company. Lengthy and expensive external courses are not always the best solution.  Here are a number of methods you can use:
Stretch opportunities
Stretch opportunities are when an employee takes on a project or task outside of their usual role and skillset. This can be a fantastic method of on the job upskilling. An added bonus of this initiative is that your team will further develop their collaborative skills and problem-solving abilities.
Stretch opportunities generally require a staff member to shadow another colleague or be mentored by one. This learning experience can also be supplemented with online training modules. This assists the employee with developing the skills required for unfamiliar tasks and reduces the amount of time their colleague needs to spend on training them.
Learn at work 
Offering self-led learning opportunities in the workplace gives your employees the chance to develop particular skills and knowledge that will benefit your company. 
A survey of Generation Z workers found that opportunities for growth were their number one priority when searching for a new job, ahead of generous pay, job security, flexible hours and healthcare benefits.
Microlearning 
With the average employee having just 24 minutes per week to dedicate to learning, microlearning modules are an innovative method to incorporate into your company L&D. 
Microlearning breaks training down into small, bite-sized chunks, with lessons that generally include a short text or video element followed by a quick assessment. These can often be completed in 10-20 minutes, which makes them a very effective way to maximise the limited time your employees have for learning.
Providing upskilling opportunities for your employees is incredibly beneficial to both individual staff members, and your company as a whole. Not only does it increase employee engagement and company loyalty, but it also makes your team more adaptable and well rounded, and drastically reduces your hiring and onboarding costs.
In the current economic situation, upskilling is particularly important, however, it should be a focus for your company year-round.
For more insights, be sure to subscribe to the Go1 newsletter to stay on top of all the latest L&D trends. Or, you can book a demo today to find out how Go1 can help with your team's learning needs.