Is your onboarding program giving your new hires the best start in your company?
It can take a lot of time and effort to find the right candidate for the job and there's nothing worse than watching them leave within the first year of joining your company.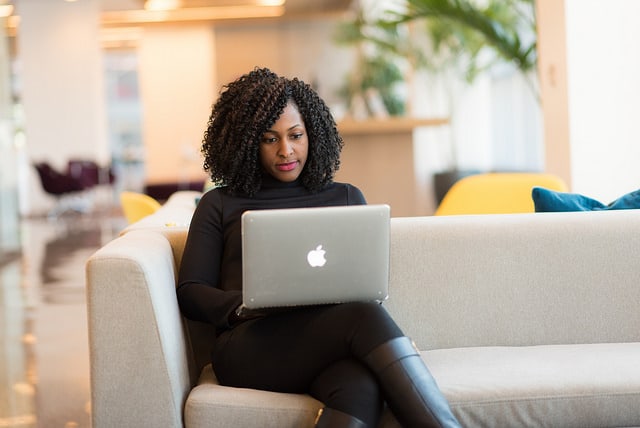 Yet, this is a regular occurrence for businesses that don't also invest their time and effort into their onboarding program.
Having a great onboarding program is the key to success and will make sure that your new employee gets the best impression of your company.
This first real interaction they have with you will be make or break for your business. Employees will judge your company based on this first experience with you, so make it great!
With an onboarding program that eases them into day-to-day life at your company, this will start off on the right foot and make sure they become a valued member of your team.
It should be focused on integration and education – it's all about building a future with your new hire.
When a new employee has a good onboarding experience, this can fuel commitment to your business, as well as increase employee satisfaction and future performance. This all leads to a low employee turnover, which is exactly what everyone wants!
This is why you should always make your onboarding program a priority in your business. But, a common question is – how can I structure a successful onboarding program for new hires?
Well, let's find out.
Start from the beginning
After the recruitment process, it's important to start your onboarding program as soon as possible. After all, your new hire will be excited and will have a lot of energy they want to put into your company. So, strike the iron while it's hot!
While your new hire might be leaving a previous employer, this doesn't stop you making the arrangements for their introduction in advance.
It's all about getting the ball rolling as soon as possible and building on the enthusiasm that your new hire will have after accepting the job. Once all of the formalities are out the way, you can get down to business.
Introduction to the team
A lot of employers focus on getting a new employee used to the computers and software they will be working on to start with. But, it's more important that a new hire is introduced properly to the team they'll be working in.
Getting on and being friends with your colleagues is a bit part of being happy with your workplace. By providing your new hire with time to get to know everyone, you can give them a good start in your company.
So, it's important to allow your new hire time to connect before the work really begins. That way they can feel comfortable and if they need help, they know who they can go to.
These little actions make a huge difference to new hires and make them feel welcome and free to integrate with the team without there being any barriers.
Learn the ropes
Now it's time to introduce training your employee will need for their new role. Sure, you want to get your new hires up to speed with your business as soon as possible so they can get started, but you've got to provide them with training to build the skills that they need first.
Otherwise, they aren't going to contribute as much as you'd like them to and your new employee will feel overwhelmed and out of their depth.
Online e-learning courses are going to make your onboarding program simple yet effective and since there's hundreds you can choose from, there's courses for every sector and industry.
It's easy to get started and you can leave employees to work through the content at their own pace. With engaging videos and colorful presentations, your new hire can remain focused on their training and learn everything they need to know for their new role.
Regular performance reviews
An onboarding program shouldn't stop after a few weeks into the job. You should make sure that your onboarding program lasts for at least a few months to make sure that your new hire is a fully integrated member of your team and they are happy with their progress.
Meetings should be arranged to review a new employee's performance. This gives you a chance to review how they're doing and identify any areas that will need more work moving forward.
Plus, it gives the employees the chance to raise any of their concerns and you can address them to make sure they are happy in their new role.
The great thing about e-learning courses is that you can monitor your new employee's performance. You can track their scores and progress, which means you can review it together.
This system also means you can set them new tasks and milestones they can reach before their new performance review.
So, now that you know how to structure your new onboarding program, you can make sure you get the most out of your new hires and make sure they stay for the long term.
Employees want to feel valued and invested in. If you put the time and effort into making sure they feel welcome and have access to training to build their skills, they will reward you with good work to make your business successful.