The APAC conference is hosted by Totara Learning Solutions, and runs across two days. You will hear from the Totara Team, as well as able to attend Partner-run workshops on day two. Go1 will be hosting a workshop at the Conference with special benefits for anyone who attends!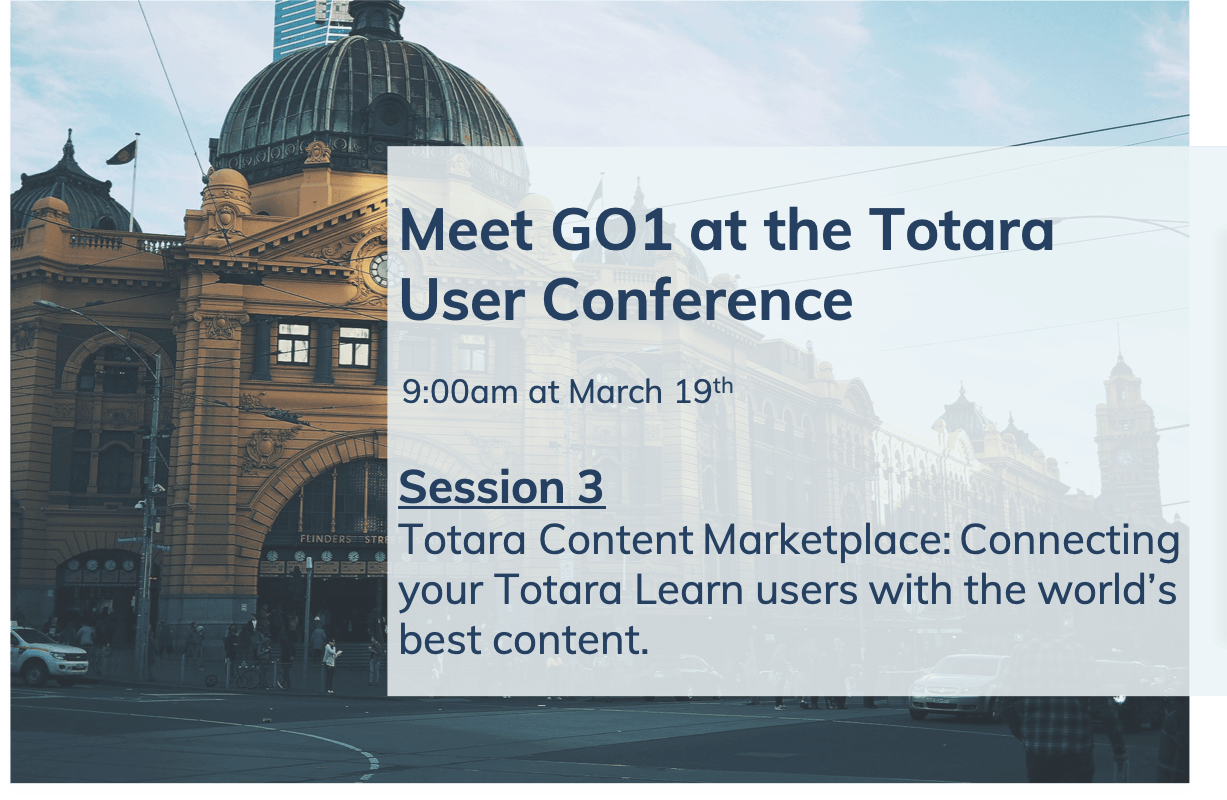 The Go1 team will run a workshop that deep dives into how to use the Content Marketplace plugin, and how L&D professionals can create effective learning plans with the e-learning courses available. Go1's workshop is at 9.00am March 19th.
In this session you will learn how to:
Filter and curate relevant off-the-shelf content for your learners.
Create multi-activity and single-activity courses from multiple providers
Update existing courses with new content.
Configure gradebooks and then view learners' outcome on Totara Learn.
Identify courses that allow unlimited free preview
Source niche courses and instructor-led trainings via Go1 Training Assist
Get recommendations from Go1 experts on the best courses and vendors, that meet your training needs
Configure your 1st custom course collection with Go1's course experts.
If you're on Totara Learn v10.15 and up, v11.9, register and attend our workshop, you can enjoy the following benefits:
1:1 session with a consultant who helps configure your Content Market Place to meet your specific users training needs.
Redeem your $5000 Totara Content Marketplace Premium Library coupon that is valid for 90 days.
Secure your spot at the Totara User Conferences in Melbourne
Event date: Monday, 18 Mar 2019 8:30am to Tuesday, 19 Mar 2019 4:00pm
Event location: Cliftons Freshwater Place, Level 18/2 Southbank Boulevard , Southbank 3006, 
Join the Totara Community and collaborate and learn from each other's experiences.
Email totara@go1.com to find out more!