You've heard of flipping cars and houses but learning? While this method is all the rage, is it the way of the future long-term?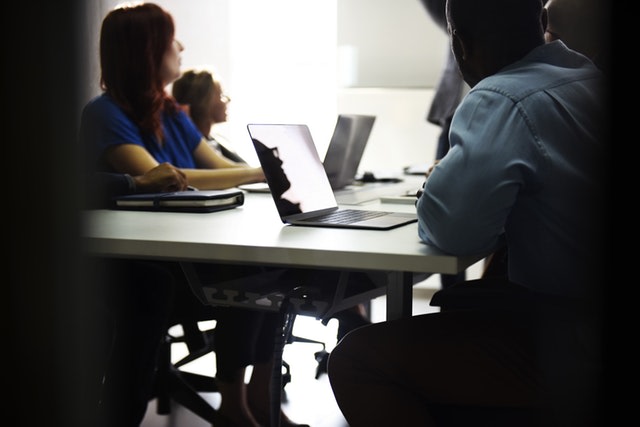 Flipped learning – what is it?
Pioneered by Jon Bergmann, flipped learning involves students working with introductory material at home before attending class. Although the exact type of material varies, this typically consists of an instructional video prepared by the teacher. In other words, instead of sitting before an instructor giving a lecture, students hear the same information in the privacy and comfort of home.
Once everyone comes together in a classroom setting, they work on different tasks, including debate, inquiry, and projects. Students even complete assignments in class as opposed to having homework. The philosophy of flipped learning is to shift the time during which students work, making it more efficient and effective.
The introduction of flipped learning
Back in 2007, Bergmann and a colleague, Aaron Sams, discovered other educators had similar ideas. Working off those, the two pioneered a model, followed by travelling around the world to help flip different organizations and schools.
Although there are several differences between flipped and traditional learning, at the forefront is that students listen to lectures at home. With the preparation work complete, this allows them to come together in a classroom setting to actively work on everything that learning entails. As you can imagine, not only does this change the way students learn but also the role the teacher plays.
More as a facilitator of knowledge, a successfully flipped classroom encourages students to take accountability and ownership of the learning process. With more effective interaction, people absorb information better while at the same time, they learn to depend on others when it comes to solving problems.
Flipped learning may have originated in India, but it has quickly become a vital solution for schools and organizations alike. Educators on all levels recognize the need to teach differently than before. This methodology works by building strong connections, utilizing advanced technology, and making schools and businesses more successful. In response to people asking if flipped learning will stick around, the answer is a resounding yes.
How does flipped learning change results?
As with any new approach, testing plays a vital role in determining success or failure. With flipped learning, experts discovered that several positive things happen. For instance, students absorb and retain the curriculum, which gives them a much better understanding of the subject matter. Whether flipped learning covers science or project management, the knowledge gained empowers people to perform at an optimum level.
Although flipped learning initially focused more on standard education, from elementary school through college, it has now become a powerful tool for businesses of all sizes and industries. With no topic limitations, you can implement a program within your company and reap the rewards. As quoted by Jon Bergmann, "Flipping your class will not make teaching easier, but it will make it better."
Remember, flipped learning is a time-tested method backed by tons of research. Educational institutions and businesses around the world find this helps students and employees engage differently. Regardless of the department or the specific role, you can bring this method of learning into your organization and watch your staff transform.
Because flipped learning is a relatively new methodology that relies on advanced technology, you may find that some of your longer-employed managers struggle to adapt. If this happens, it's essential that you bring your entire leadership together, including your HR Manager, L&D Manager, Risk Manager, and others. You want to explain what this type of learning is and how it benefits them, their staff, and the company as a whole.
Also, make sure your leaders participate in developing the right program for your company. They should have direct involvement in preparing the video lectures, selecting online courses, and putting together assignments. Remember, a team of managers working together will encourage and inspire your employees to follow suit.
The changing future
The fact is methods of learning carried over from 100 years ago no longer work. Today's business world is fiercely competitive, and because of that, you need employees who can quickly yet efficiently analyze situations and take the appropriate action. For your company to stay ahead, it's imperative to provide your support staff with modernized practices of learning.
Along with that, flipped learning brings different departments and employees together, ultimately bridging gaps that make your company stronger. With interactions in a classroom type setting, people communicate, share ideas, form opinions, and solve problems as one cohesive group. Before long, you have a sound structure with everyone working toward the same goal.
Fascinating statistics
According to the 2015 NMC Horizon Report, flipped learning now takes center stage at many of the top universities and corporations. Following are a few of the statistics associated with this report, as well as others.
Only seven years after Bergmann and Sams coined the term "flipped learning," as much as 96 percent of educators recognize it.
As of today, 96 percent of educators who flipped the learning process in the classroom would recommend it to others.
Among the estimated 4 percent of educators who have not yet flipped the classroom, 89 percent say they want to.
Since flipping the classroom, nine out of 10 teachers noticed a remarked improvement in student engagement.
As for students' grades, 71 percent of teachers who turned to flipped learning saw noted improvement.
Considering that experts predict by 2019, videos will account for as much as 79 percent of all online traffic, now is the perfect time to make changes within your organization.
Course examples
Specific to your business, the following examples are just a few of the online courses you could implement in the flipped learning program.
Setting Goals – Because flipped learning is a collaborative effort, make sure you include curriculum on setting and achieving personal and business goals.
Problem Solving – As with goal-setting, this methodology focuses a lot on solving problems as a team.
Analysis – As mentioned earlier, with flipped learning, your entire organization learns how to identify a potential problem, analyze it, and then develop a viable strategy to prevent or correct the issue.
Technology – As a technologically based program, this is the perfect time to address areas that need improvement, including working with various Microsoft applications
Attention and personalization
Flipped learning also allows your leadership team to teach at a pace based on how each employee learns. If necessary, the educator can dedicate more personalized time to one or several individuals to ensure they fully understand the topic. Keep in mind that you can create a "classroom" of any size you want.
You can develop a flipped learning program for a specific department. For example, you can have your HR Manager prepare a lecture for anyone responsible for maintaining compliance. As part of that, the instructor could cover a broad range of topics. Ultimately, those individuals gain a better perspective of their roles and the importance of keeping the company in line with current laws and regulations.
On the other hand, if you have a handful of workers struggling in a specific area, you could use flipped learning to address that as well. Perhaps you have certain employees who need to learn or improve on a skill so that they can perform their jobs more efficiently. The other option, depending on the size of your business, is to create a setting in which everyone comes together to focus on one or more topics.
Regardless of how you decide to set up your flipped learning program, employees receive one-on-one attention, making interactive time between your managers and workers personalized. With that, your staff feels appreciated and valued, which in turn, helps boost morale and increase productivity.
The bottom line is you can take a more generalized approach to flipped learning or tailor instructions according to the department, employee, or task. Because this methodology is cognitive-based, meaning it uses both graphics and words as part of the educational process, you'll find your employees have greater interest and involvement. Overall, using visuals and text is what builds connections in the brain, thereby supporting both creative thinking and problem-solving.
Something else to consider is that employees can wander off even when listening to the most interesting lecture. Because this part of the flipped learning process takes place at home, your staff can take breaks as needed or watch different parts repeatedly. When they show up for classroom instruction, they can come prepared with questions that receive personal attention.
Rather than replace the value added by your management team, flipped learning enhances their ability to reach employees on a more personal level that yields excellent results. This way, you can turn a struggling employee into a powerhouse worker. Instead of giving up on someone having a hard time performing at the necessary level, you can reduce turnover by changing the way you teach within the organization.
Often, people have incredible ideas but no forum to present them. You might have a goldmine without even knowing it. Use this learning methodology to bring out the best in your current staff and to help you hire the right workers from the start. Ultimately, flipped learning is beneficial to your staff and leadership team.
Bergmann once said, "It's the pivot point. Once the teacher gets out of the front of the room, deeper learning strategies happen, strategies that have been around for a long time but don't get used very often because the teachers are stuck in front of the room."
Incredible diversity
Flipped learning is a methodology in which educators rely on technology to shift traditional classroom activities. Simply put, this method reverses the role that lectures and homework play in the overall education process. By watching a series of short videos prepared by the teacher or instructor, students and employees arrive fully charged and ready to learn.
Redefining your teaching program takes a little time and effort, but with determination and knowledge, you can accomplish amazing things. You can use the "classroom" time to facilitate discussions, identify compliance issues, develop mock solutions, and analyze the main source material.
As an example, if your business is part of the financial industry, you can use flipped learning to implement peer instruction on various processes. If you have a marketing company, this same method is perfect for helping your staff work on research, trends, competitors, and more. For a company in the medical sector, this methodology is the ideal platform for project-based learning. The possibilities are endless.
Bergmann goes on to say, "The hallmark of good teaching is still about relationships with students," or in your case, employees. Just like some people struggle to learn about math, English, and science in school, you can bet there are employees facing the same dilemma relating to business issues.
Thanks to the diversity and scalability of flipped learning, you can arm your entire organization with the knowledge needed to succeed. You'll notice instead of workers merely "doing their jobs," they take pride in every task and excel at what they do.
You can even use flipped learning for internal analysis purposes. For instance, if you want to roll out a new product but have engineers with differing opinions, divide the group so that one watches videos and reads materials about the pros and cons of one product while the other groups focus on a second product. As stated, that opens discussion and allows both groups to identify the best product for your customer base.
You also need to make sure your employees have ongoing access to technology. As a technology-based form of learning, it's critical that you provide your staff with the best computers, programs, and applications possible. You might even consider handing out tablets to use at home and at work. The more tools you provide, the higher the level of creativity you'll see.
Visual lessons
Although your staff would watch lectures at home, you can still use additional videos in the classroom setting. For this, make sure you rely on the right programs and high-tech equipment. As this learning method increases in popularity, there are now multiple options available. Two prime examples include Moovly and Camtasia.
Moovly is an excellent visual tool used for creating video content of high quality. Camtasia, a screen recording software works exceptionally well when focusing on IT and other tech-based topics. Regardless of the tool that you select, adding videos to the learning process will help your employees collaborate on assignments. As a result, discussions begin, which lead to analysis and problem-solving.
Choosing advanced teaching curriculum
For your flipped learning program, you'll discover the most advanced and professionally developed material on a trusted Learning Management System platform. At Go1, we have a fantastic library of information in video, podcast, and article formats. Visit our website or contact a company representative to assist when you're ready to redefine your teaching methods at work.
Summary
By nature, humans are visual creatures, meaning they learn more by seeing than by reading. What flipped learning does is transmit educational content through the use of visuals, which in turn, help your employees remember. Although more conventional e-learning opportunities still add tremendous value, this innovative method takes the creativity of video used in education to an entirely new level.