Knowledge and skills are two similar but separate terms that express two key elements of success in a situation or an accomplishment of a goal. Frequently, these terms are used interchangeably despite their different meanings. But what does each term mean?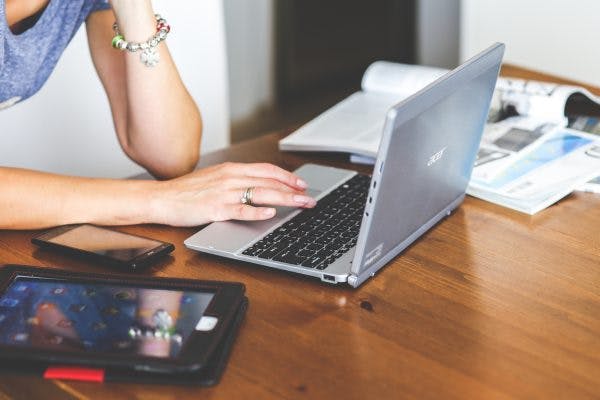 Here are the Oxford Dictionary definitions:
Knowledge - "facts, information, and skills acquired by a person through experience or education; the theoretical or practical understanding of a subject", or, "awareness or familiarity gained by experience of a fact or situation".
Skills – "the ability to do something well; expertise", or, "a particular ability".
Both of these elements are needed to successfully deliver on a goal. A teacher may have a teaching certificate showing the requisite knowledge to educate young people, but without engagement skills, they'll never be able to successfully transfer that knowledge.
A teacher must be able to interest students, to motivate and nurture fascination.
Likewise, the best performing salesperson in a team may not have a higher education in the finer points of sales. They may not have attended seminars on communicating with clients. Nevertheless, the skills they possess have given them a knack for quickly building a rapport with clients and they are exceptional sales people.
Trouble at work
Many employers have been complaining about the 'skills gap' for the past several years. Put simply, the 'skills gap' is the gap between what employers need their workers to do, and what their workers are actually able to do.  Some suggest there is little evidence to back up the complaints of employers while others exclaim that it is very real.
And the cause of this gap is considered to be the over-emphasis of university on young people. While these soon-to-be employees may have gained an exceptional and expensive education during their time in university, their lack of exposure to the practical realities and demands of the workplace can render their performance inadequate. They have the knowledge but they do not possess the skills. This is not to suggest that university isn't worthwhile, but that courses should allow students to use their knowledge in real-life situations too.
Developing employee's skills
Offer team building exercises – Corporate team building exercises and holidays are growing more popular with every year, yet not every organization uses them. Teamwork is a necessary skill for anyone who works within an organization and improves the efficiency and performance of the business.
Improve communication skills – Online resources like eLearning courses can offer a speedy way to improve staff communication skills. Courses that require engagement with other learners are ideal, as this will allow learners to practice their new skills. Companies offering their courses can also tailor them for the needs of an individual organization.
Constant feedback – Employees can witness the development of their own performance through feedback given to them by an employer. Goals can be set and incentives offered so that soft skills are consciously worked on.
Developing your own soft skills
Public speaking – Any good public speaker knows how to tell a story, and by honing your skills on PowerPoint and Keynote, you're far more likely to produce a speech that is engaging. Knowing these programs alone won't be the silver bullet, but they'll give you the confidence to perform with aplomb.
Empathy – There's no course you can go on to learn how to empathize, but by practicing your listening skills you can learn to be more aware of the needs of other people. This is a trait that is always attractive to employers – no one wants a hardheaded colleague who is never willing to co-operate.
Doing, not speaking – The ability to be decisive and actually do what is required of you should not be a skill that needs to be learned, yet employers frequently complain that they have to spoon feed employees (particularly new recruits) and show them how to do the job that they have been employed to do. This is the crux of the 'skills gap'. Work on your doing rather than speaking, action rather than inaction and indecision, and employers will value you further.
While knowledge is best gained through education, life skills can be improved upon throughout life. Make sure that your own skill gap, or that of your employees, is closed a tight as possible.
Go1 helps millions of people in thousands of organizations engage in learning that is relevant, effective and inspiring.
Latest stories and insights
© Copyright 2021 · All Rights Reserved