How are soft skills and hard skills different? I keep hearing about hybrid learning, but what does it mean? Why are people talking about content aggregation all the time? And what do LMS and LXP stand for again? 
If you're anything like us, you've probably asked a few of these questions lately. Like any industry, L&D has its fair share of buzzwords, acronyms, and commonly used terminology. Short of having your own dedicated digital learning dictionary, it can be hard to keep track of what all these terms mean. 
To help simplify things, we've put together a collection of some of the most common L&D terms you need to know in 2021. From hybrid learning to content aggregation, here are all the L&D terms you need to stay one step ahead. 
Content aggregation 
Let's start with one of the big ones. Content aggregation. We've discussed content aggregation a lot recently, and with good reason; it's one of the most important L&D trends that you should be aware of in 2021. 
In simple terms, content aggregation means bringing a variety of digital learning providers together in one convenient, central location — rather than having to seek out each provider individually.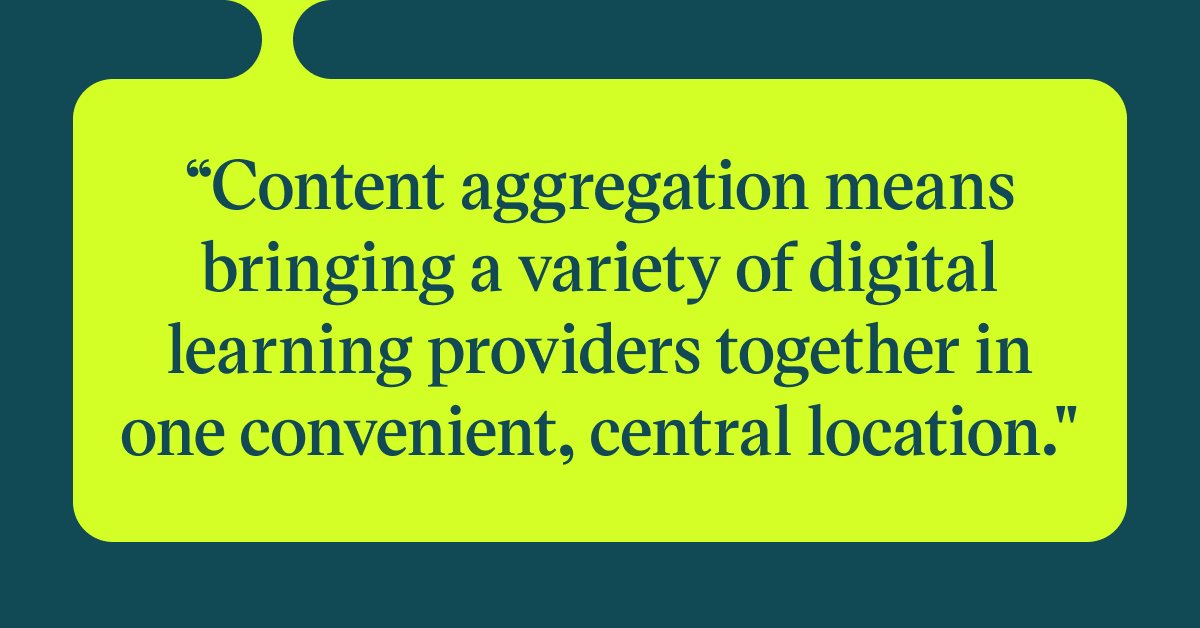 To put this in context, for Go1, this means the Go1 Content Hub aggregates over 100,000 resources from more than 150 world-class content partners. 
For a more comprehensive look at the value of content aggregation, be sure to read our blog on which L&D teams can benefit from learning content aggregation. 
Hybrid learning 
Hybrid learning is another common L&D term. eThink defines hybrid learning as "a way of combining traditional classroom experiences, experiential learning objectives, and digital course delivery that emphasises using the best option for each learning objective."
Owl Labs adds to this definition, saying, "[hybrid learning] is a comprehensive approach to combining the best parts of face-to-face and online learning to create the ideal learning experience."
In other words, hybrid learning offers a targeted learning experience, taking learner preferences into account to create an optimised and highly experiential blend of online and in-person learning.
Hybrid learning should not be confused with blended learning. While the two terms are often used interchangeably, CloudShare highlights the subtle differences between hybrid learning and blended learning, saying, "while blended learning focuses on a set ratio and combination of offline and online instruction, hybrid learning seeks to find a flexible balance of online and offline that promotes the best experience, even down to individual learners."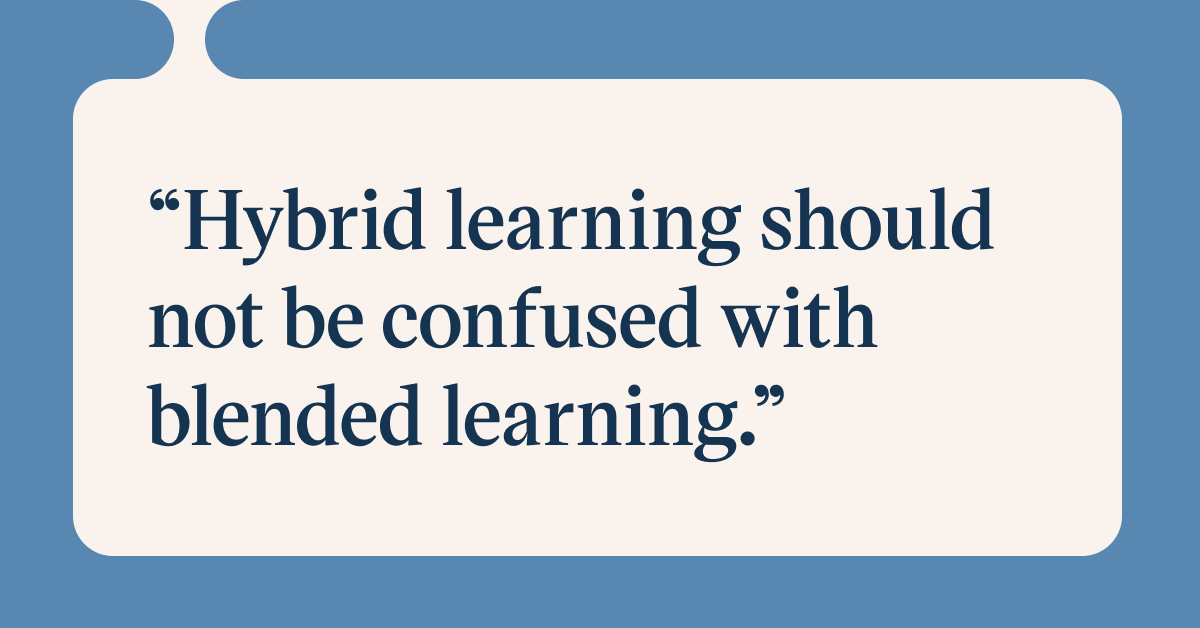 Keep an eye on the Go1 blog later this week, as we'll go into more detail on this topic in our upcoming article on the benefits of hybrid learning. 
LMS and LXP 
LMS and LXP are two more terms that you'll hear frequently in L&D in 2021. LMS stands for Learning Management System and LXP stands for Learning Experience Platform. 
An LMS is what most people would generally think of when picturing a digital learning platform. As the name suggests, an LMS typically houses, administers, and manages users' learning, focussing on formal processes such as certifications and compliance training. 
In contrast, an LXP places more control in the learner's hands, emphasising social and collaborative learning. LXPs tend to focus less on formal training and more on the overall learning experience.
Soft skills and hard skills
Soft skills and hard skills are also crucial phrases in the L&D lexicon. In combination with upskilling and reskilling (more on that in a second), you're likely to hear a lot more about soft skills and hard skills in the coming years as companies try to close the L&D skills gap. As such, it is necessary to have a firm understanding of what they are. 
Indeed outlines the difference between hard skills and soft skills, stating, "hard skills are related to specific technical knowledge and training while soft skills are personality traits such as leadership, communication or time management."
For instance, hard skills can include speaking another language, coding knowledge, or Google Analytics experience. On the other hand, common soft skills include communication, creativity, problem-solving, and leadership. 
Both hard and soft skills are important. However, the demand for soft skills has increased in recent years. New research by HR Drive, which analysed more than 82 million job ads, found that the top five soft skills are requested 3.8 times more frequently than the top five hard skills. 
Upskilling and reskilling 
Finally, upskilling and reskilling are key terms for both L&D workers and learners alike. 
Gloat defines upskilling and reskilling, explaining that upskilling "is the process of learning new skills or of teaching workers new skills." In contrast, reskilling "is the process of learning new skills so you can do a different job, or of training people to do a different job."
In other words, upskilling means learning skills that will help you perform better in your current job, while reskilling means learning new skills so that you can pivot to a new job. 
Learners and L&D workers must be aware of these terms, as some estimates find that 54% of employees will require extensive upskilling or reskilling by 2022.
For more insights, be sure to subscribe to the Go1 newsletter to stay on top of all the latest L&D trends. Or, you can book a demo today to find out how Go1 can help with your team's learning needs.