Go1's Caroline Brant, Global Learning Strategist in the United States, will be speaking at an upcoming event in Seattle on Thursday March 28th.
Hosted by Learnapalooza, Caroline will be part of a panel of experts in artificial intelligence, augmented reality, data analytics, HR recruitment and more.
The Upskilling Yourself: Future Technologies Panel & Resume Hacking Workshop, running from 2.30pm to 5.30pm, is a great opportunity for participants to learn critical skills to navigate and design immersive and adaptive learning environments.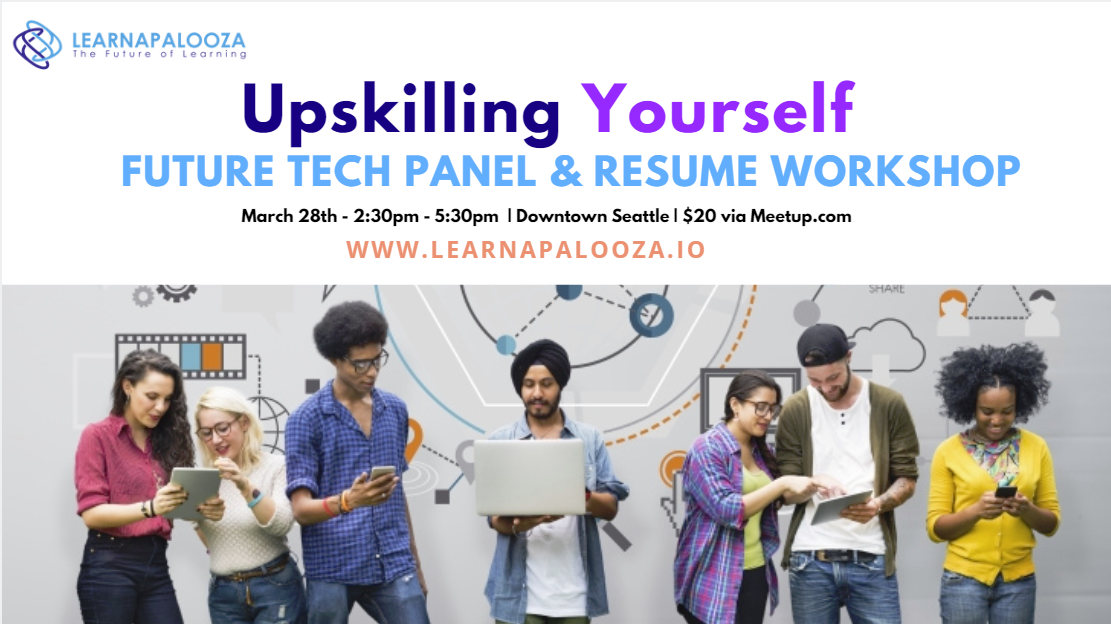 During the three-hour session, panelists will discuss why it is critical that all professionals involved in people development and related fields become conversant in new learning design, disciplines, and tools so they may meet future workforce needs – for both the people and organizations they serve.
Caroline and her fellow panelists will provide attendees with a clear direction for learning designers and HR managers to integrate new technologies into their skill sets. Following the panel discussion, attendees will be able to ask questions about how these tools and disciplines will impact learning design and jobs in the near future.
There will then be a resume review and job description hacking activity, before a final Q&A session with the experts. You can even bring your resume along to the event for recruiting expert Lindsay Mustain to review!
If you're near downtown Seattle – and a learning designer, HR manager, or just passionate about L&D – we encourage you to get along to this event. The Learnapalooza team has amassed an amazing group of speakers you won't want to miss. It's also a great opportunity to network with passionate and like-minded people in the industry.  
Learn more about the Learnapalooza event and be sure to pre-register on Meetup.
You can also reach out to Caroline at caroline.brant@go1.com or via LinkedIn to learn more about Go1, hear about exciting available positions, or if you are interested in being a content or LMS partner!