Sometimes it can be difficult for us to separate our personal feelings about social issues from their impact on the workplace. It is only recently that we've seen marriage equality legislated in many countries, while homosexuality is still illegal in some places. However, when we focus on the workplace, there is a clear case for meaningful and lasting action.
If we make the workplace a safe space for people to share their true selves, employees tend to work harder and treat each other better. As a result, output improves. If we don't, then not only are we unable to properly care for our employees, but we risk damage to our brand and our product, as well as significant impacts to our bottom line from absenteeism, discrimination, bullying, and harassment.
In this space, learning and development are fundamental to making positive changes happen. It is no longer enough to push these issues to the backlog and revive them once a year. If we are silent, then our inaction condones problematic behaviour. Further, if our employees are not adequately trained and supported year-round, we leave ourselves open to conscious and unconscious incidents of bullying and discrimination. This doesn't mean that you shouldn't start a program this month. Rather, it means any programs you do roll out shouldn't end when the month is over.
Dr Elise Stephenson elaborates on this, urging workplaces to take a firm stance supporting LGBTIQ+ people in their organisations. 
"If you don't take a stance at all, you are taking a stance. LGBTIQ+ represents identities that are often invisible or withheld from the workplace and this stops people from bringing their whole selves to work. You might not know that you have people in your midst going through this, but you almost certainly do," she said.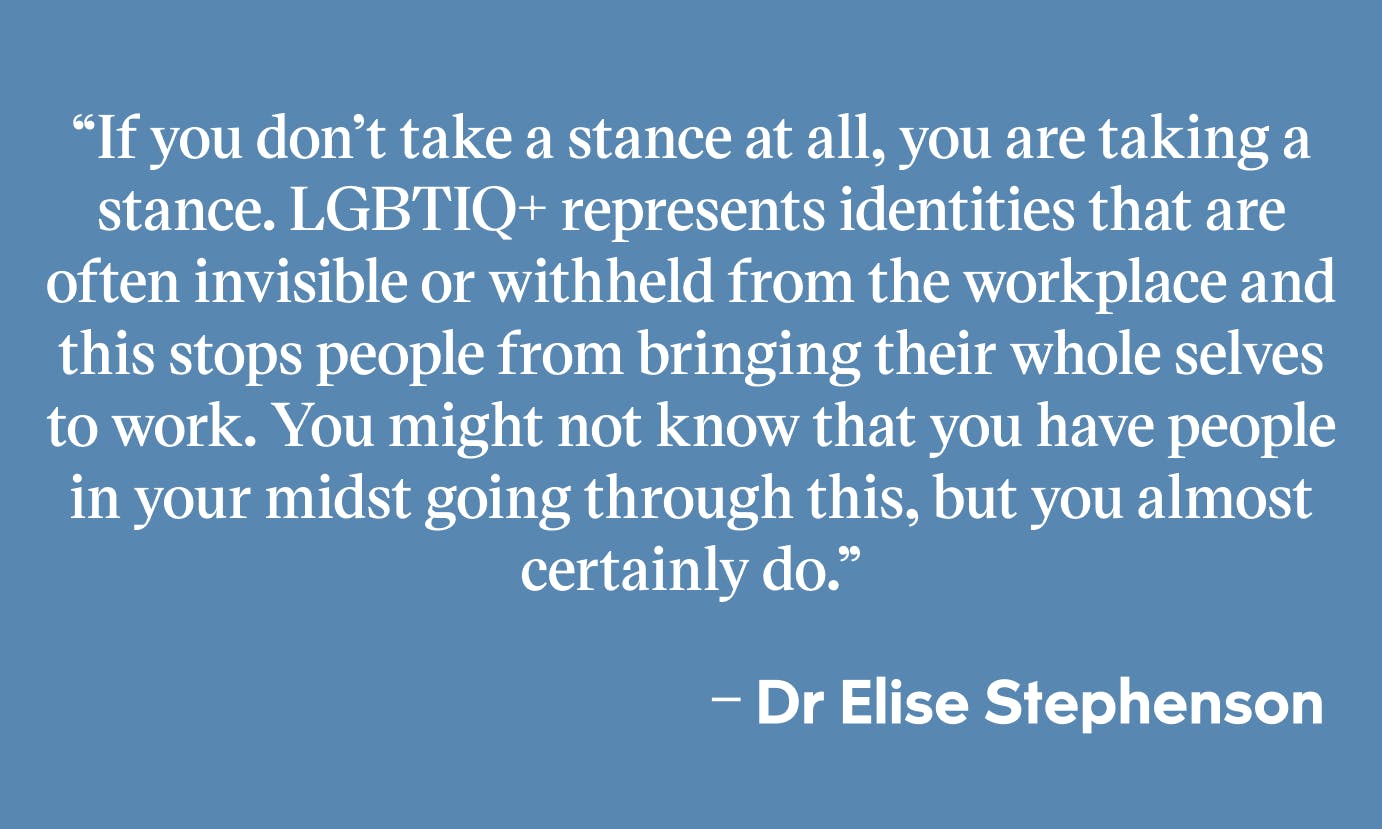 What does best practice learning look like?